Tapovan05_01






TAPOVAN
(Part I)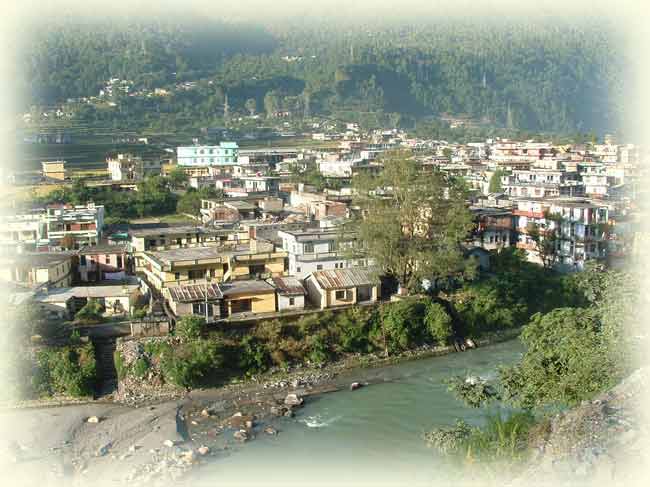 The town of Uttarkashi, which can be reached in one day from Delhi
is located along the bank of the Bhagirthi river.
On the hill above the Uttarkashi town lies the Nehru Institute of Mountaineering (NIM).
Road blocks due to land slides or road building are common during the journey in the hills.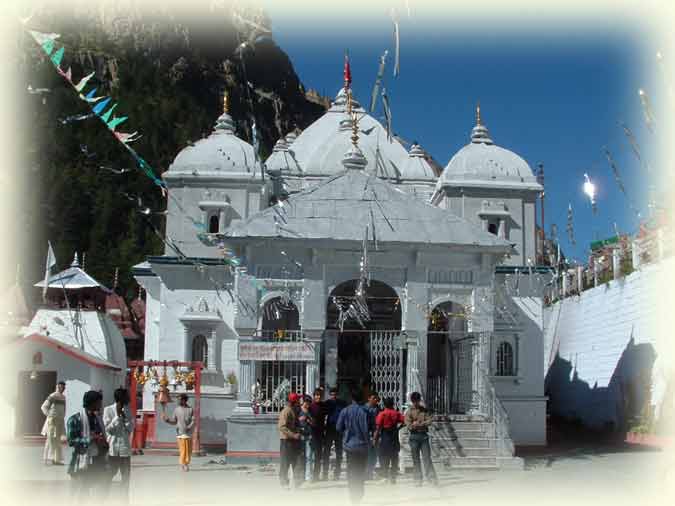 Visit to the Gangotri temple at the road head puts you in the right frame of mind.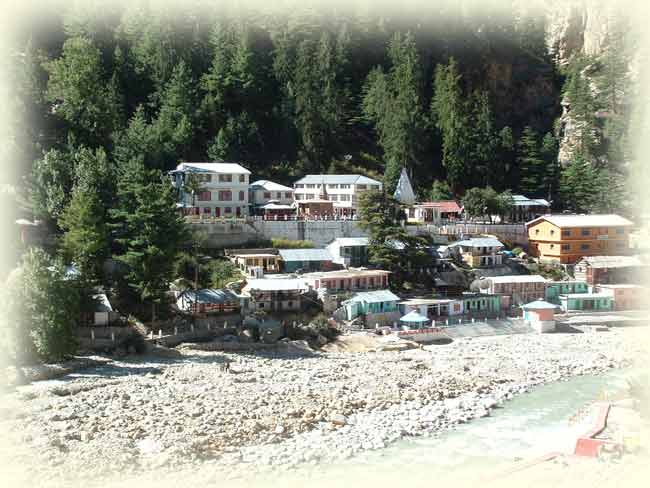 Ishavasyam Ashram located on the left bank of the Bhagirthi river.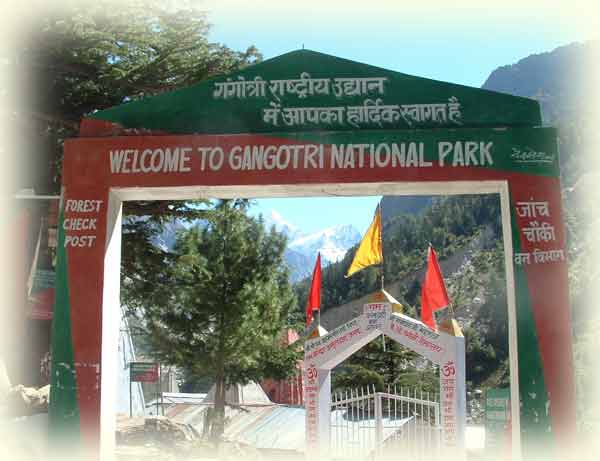 One has to pay the dues at the Forest post located next to the gate before moving further on the trek.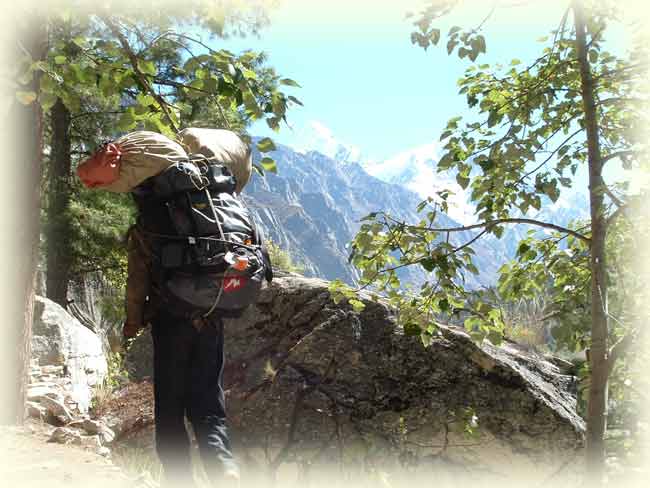 You are never alone on the trail with hundreds moving up and down.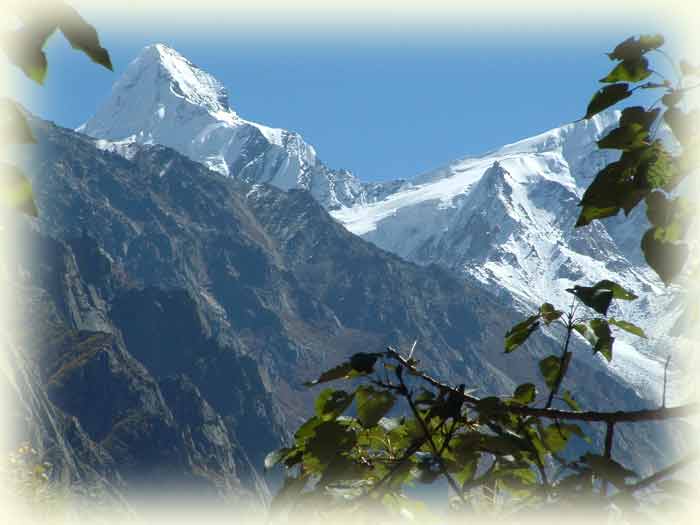 Sudarshan parvat is there right from the beginning of the trek at Gangotri temple.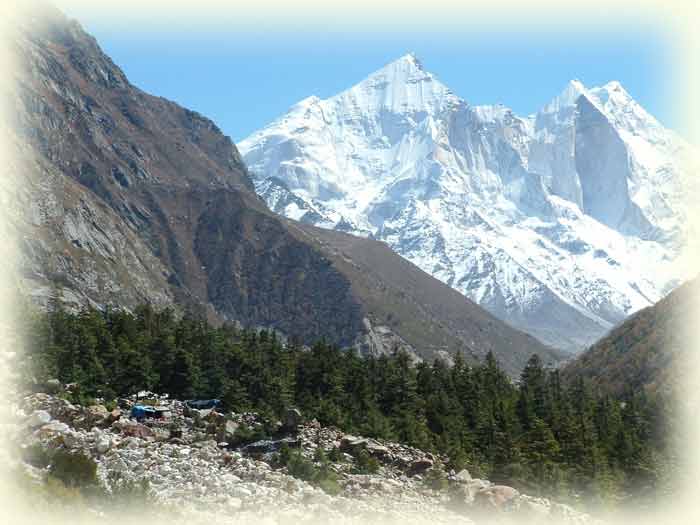 Sudarshan parvat gives way to Bhagirthi group as one reaches Chirbasa.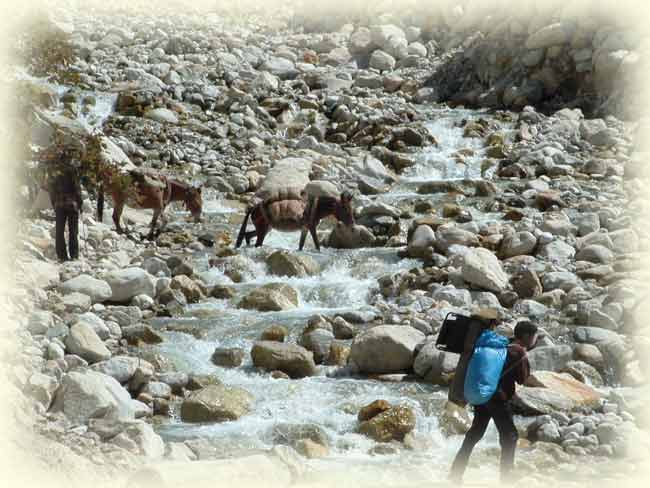 You cross where you feel comfortable, humans preferring bridges.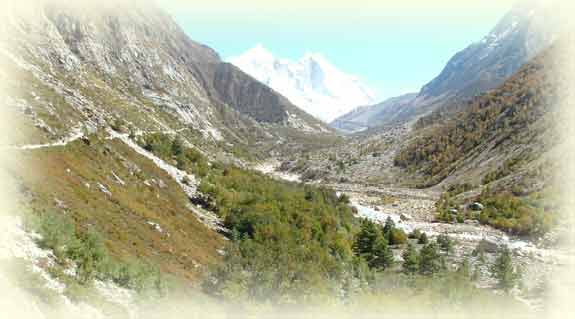 The trail is good and moves along the mountain slope.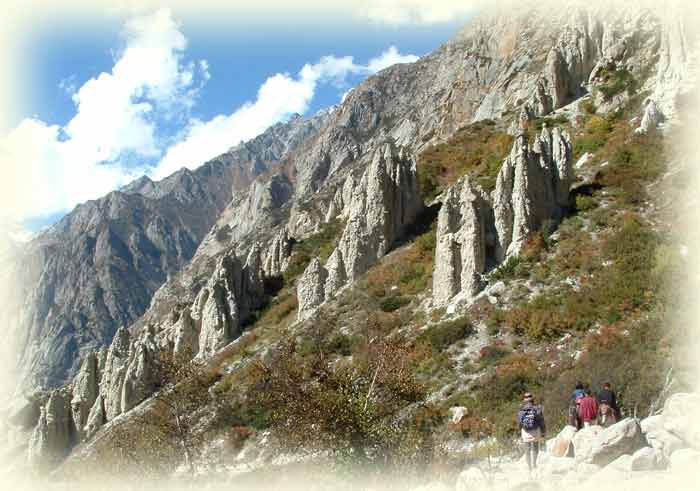 The rock and mud formations along the way.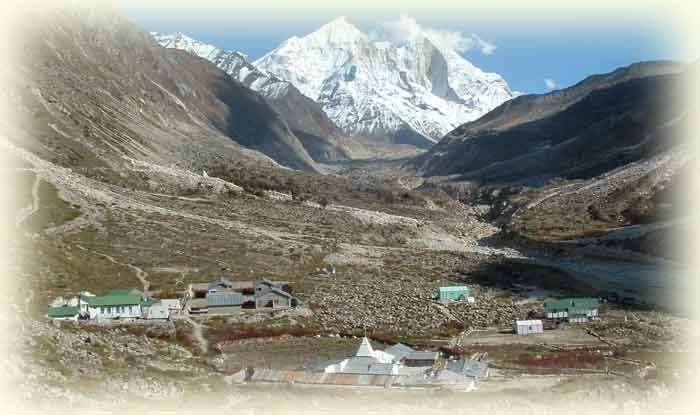 You have reached Bhojbasa with hardly any Bhoj trees.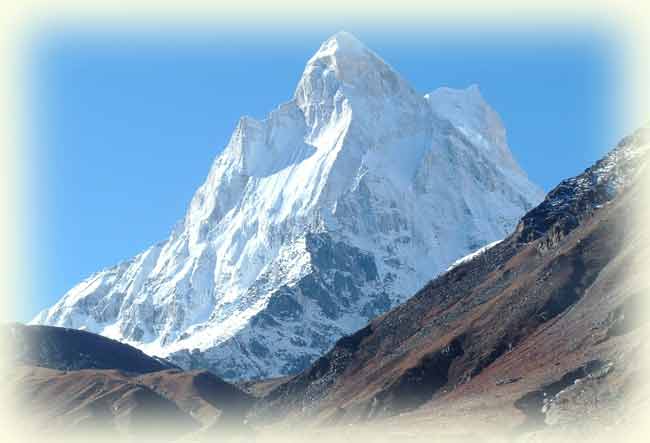 As you move further up the might Shivling greets you.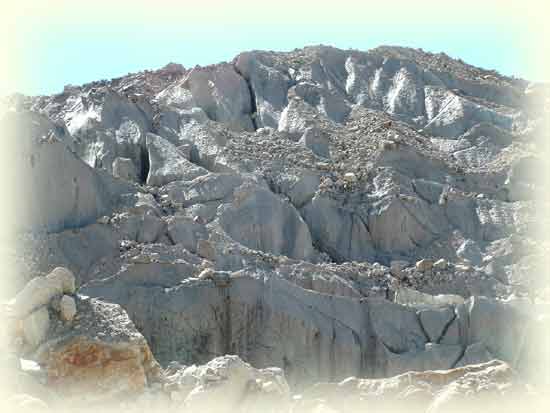 The snout of Gangotri glacier is all broken ice.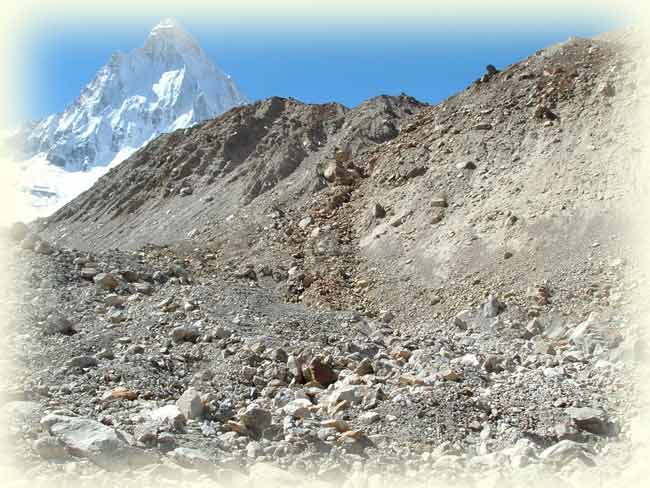 Climbing from the left you cross the broken ice safely
and start traversing the glacier to reach the climb to the Tapovan
Tapovan Photos Part II
Tapovan Story
Tapovan Trek
KEEP THE MOUNTAINS CLEAN

Copyright © by Himalayan Camping All Right Reserved.
Published on: 2006-04-08 (6736 reads)
[ Go Back ]