Panchachuli05_01






PANCHACHULI
(Part I)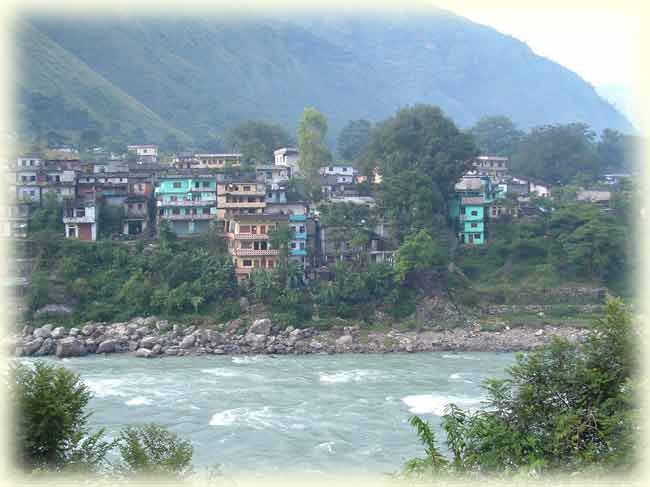 Nepal is just across the Kali river from Dharchula.
The trek started below the Dar village, where a massive landslide cutoff the road.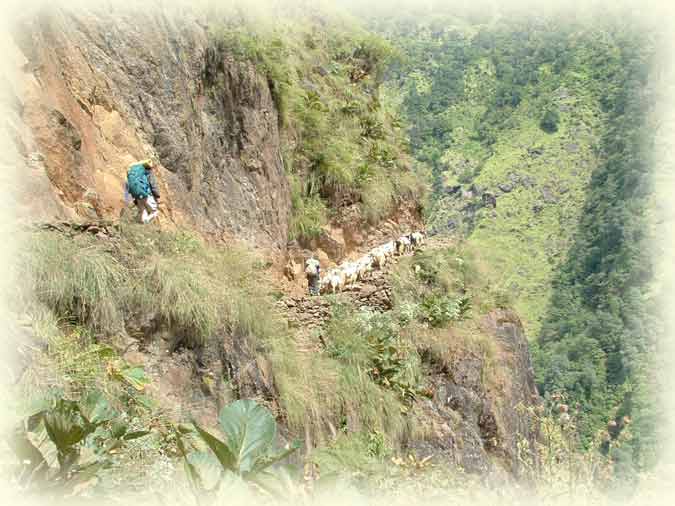 The initial climb lead to cliff hugging trail.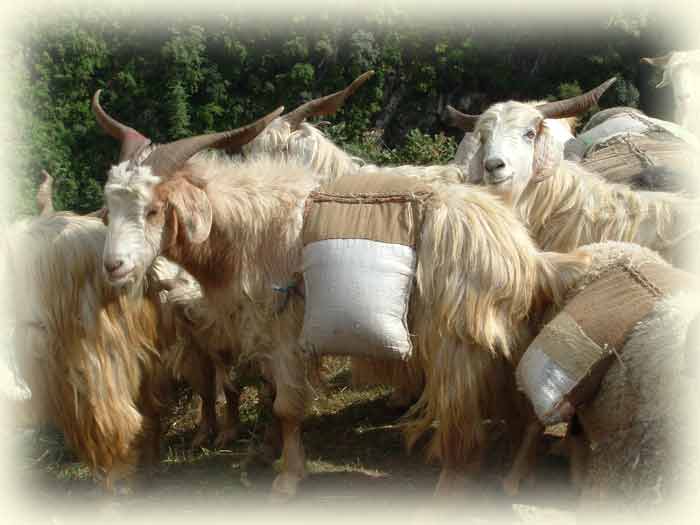 Goats are still used to carry loads, with each goat carrying 12-15 kgs.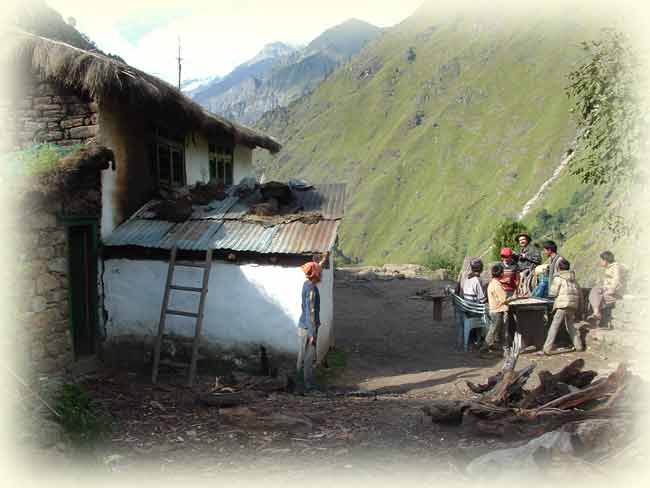 Wayside hotel at Bauling was reached in 2 hrs, village is not visible from the trail.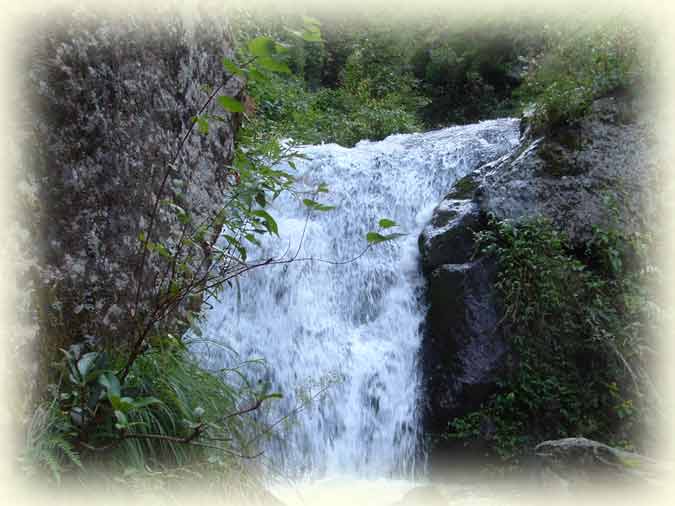 Waterfalls everywhere are part of the trail.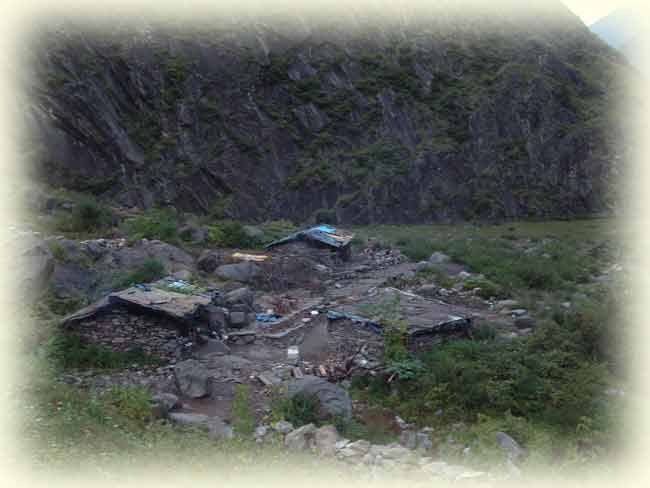 Tea shops at Urthing.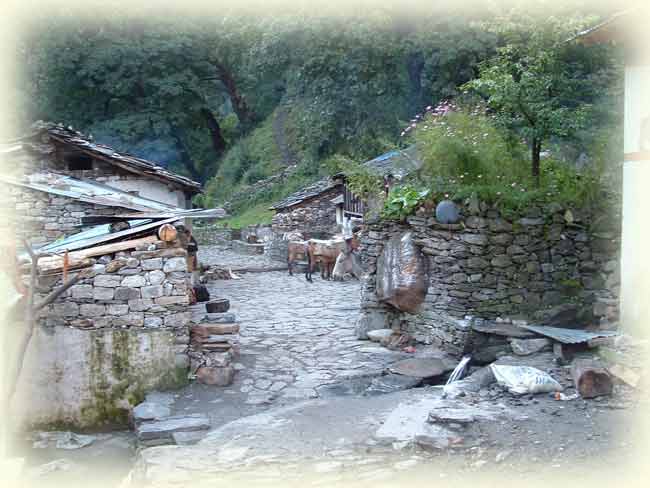 Hotels at Sela, the village is located on the other side of the Dhauliganga river.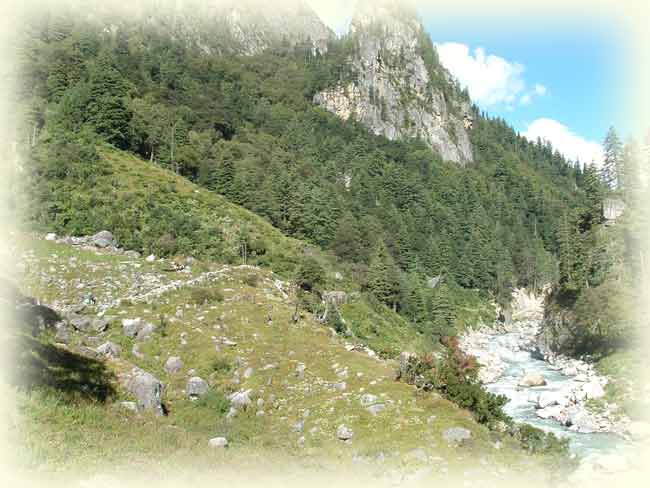 The trail beyond Sela towards Nagling village.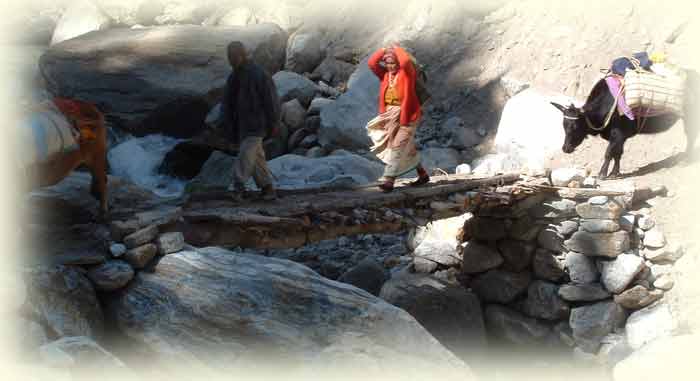 The winter migration towards lower altitudes had started.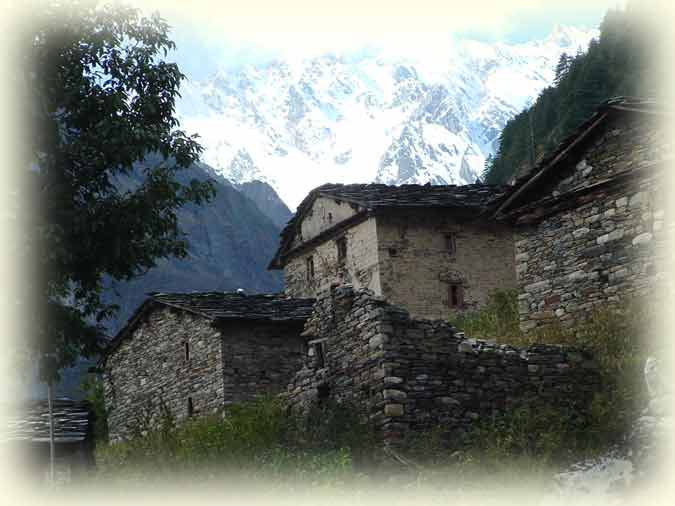 The Nagling village.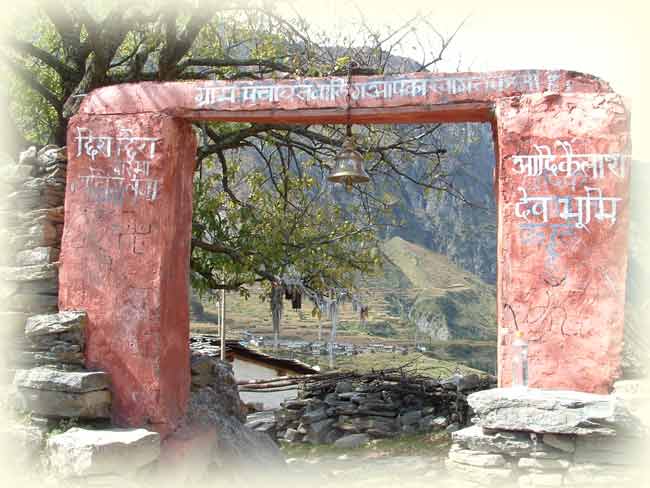 Beyond the gate is seen the Baling village.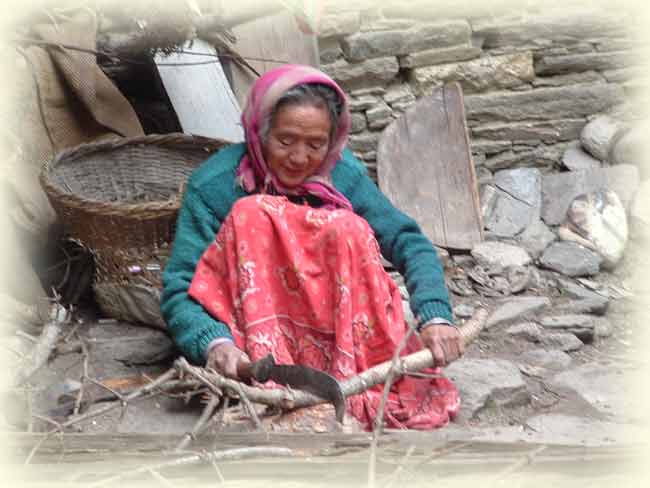 Well everyone works here.
When we returned after two days the lady had already moved down.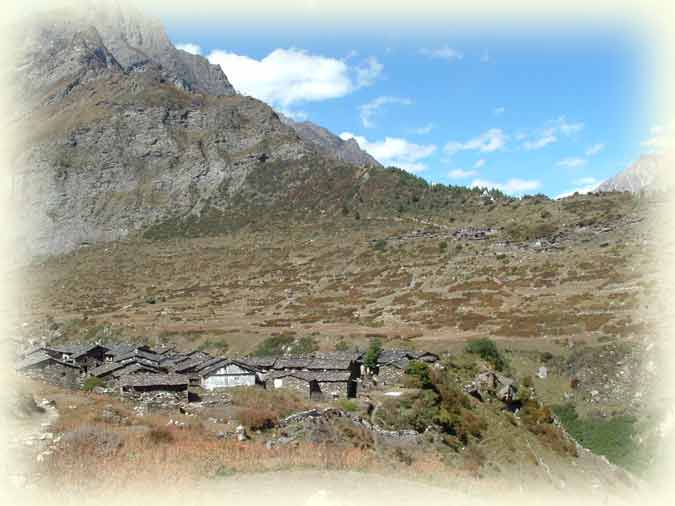 The village of Dugtu with the Daktu village overlooking it from the other side of the valley.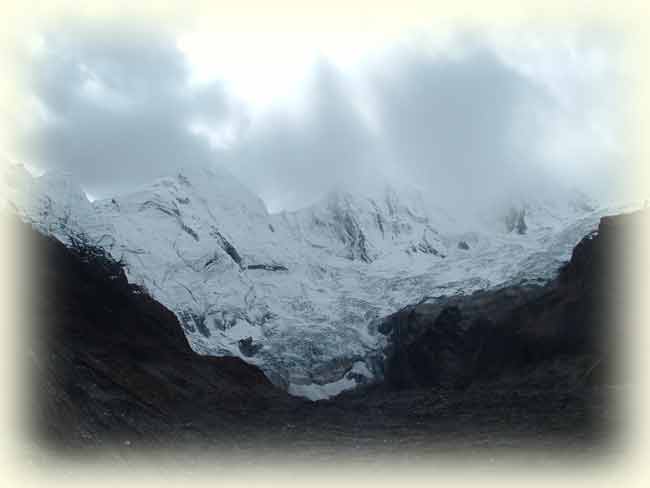 As we were crossing the bridge to reach Daktu village ,the Panchachuli group came in full view.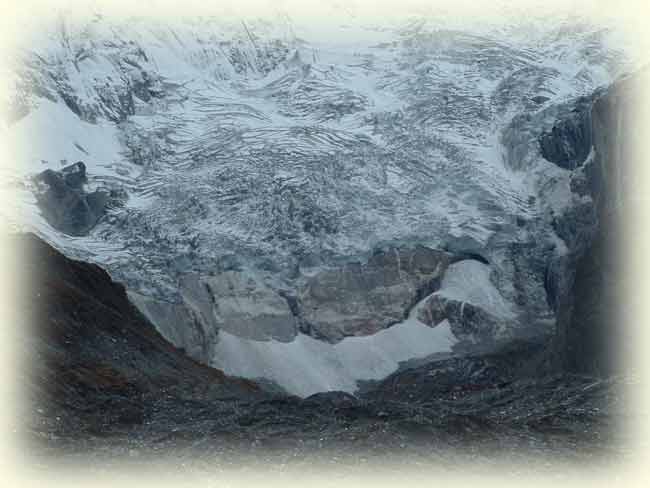 The Meola glacier coming down from the Panchachuli group.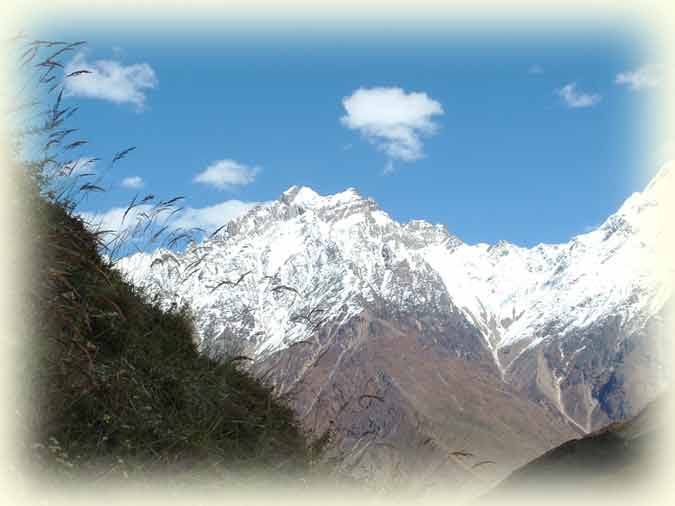 The view on the other side.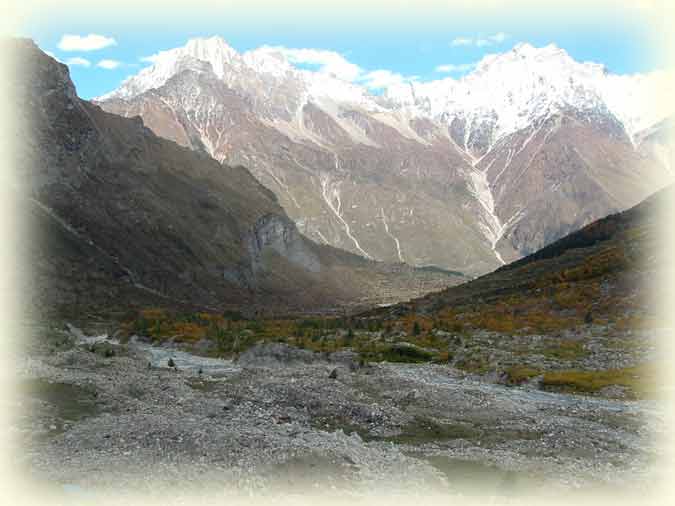 The view towards the Daktu village from the left side trail towards the Panchachuli group.
Panchchuli BC (East) Photos II
Panchchuli BC (East) Photos III
Panchchuli BC (East) Story
Panchchuli BC (East) Trek
KEEP THE MOUNTAINS CLEAN
Copyright © by Himalayan Camping All Right Reserved.
Published on: 2006-04-08 (4559 reads)
[ Go Back ]