Chandrashilla Photos






Chandrashila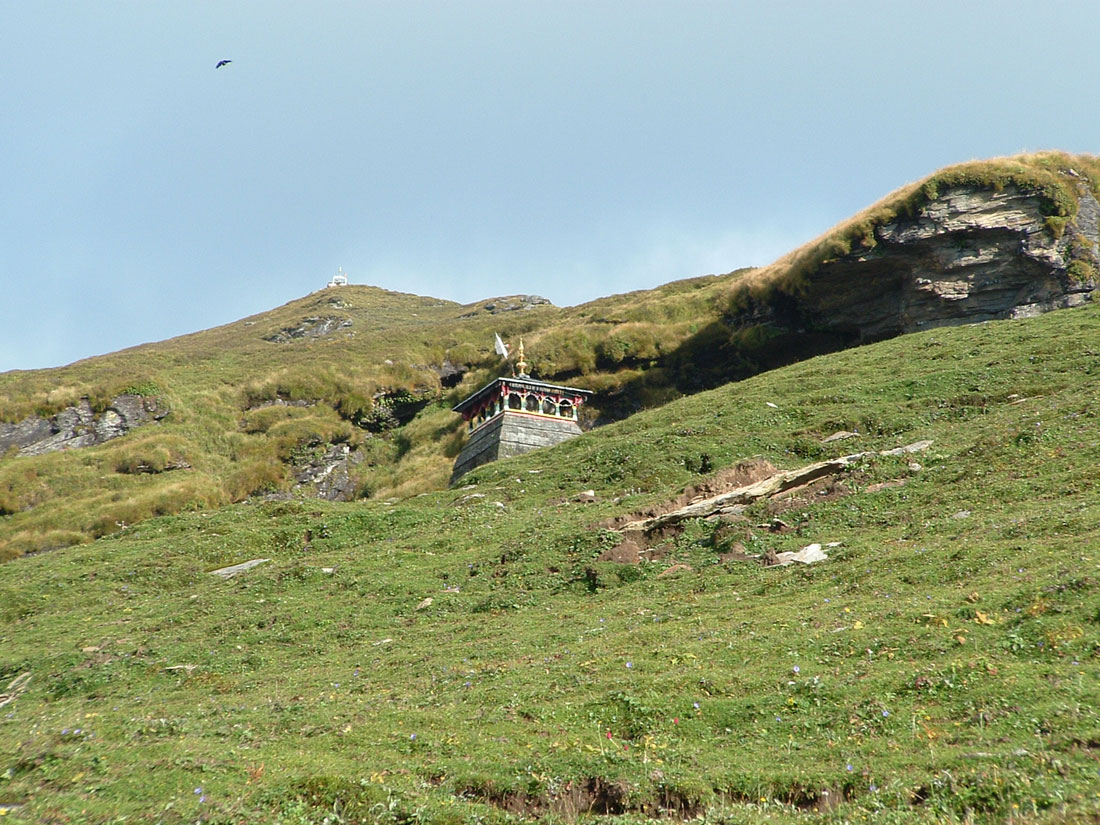 Top of Tungnath temple with temple on Chandrashila in the background.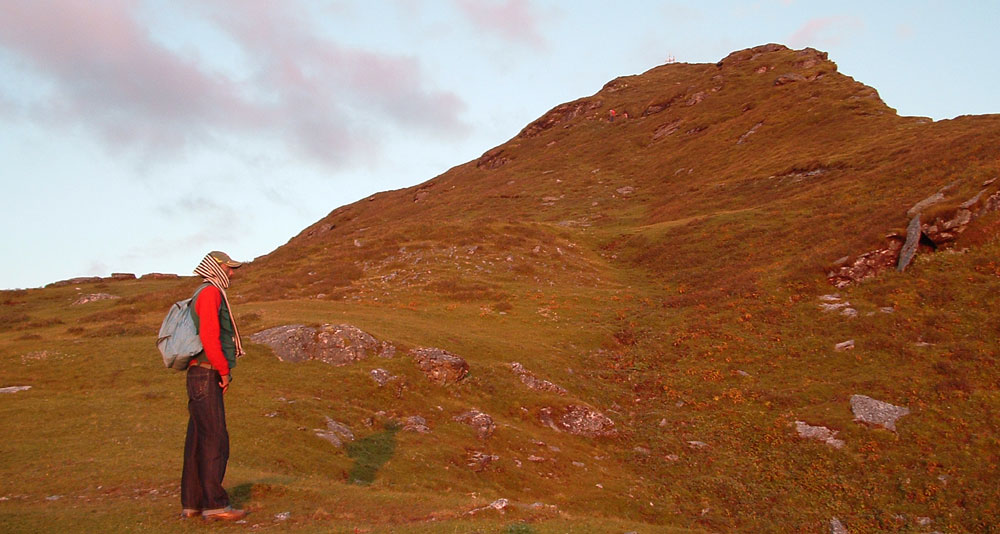 Sun was setting as we rushed to the top.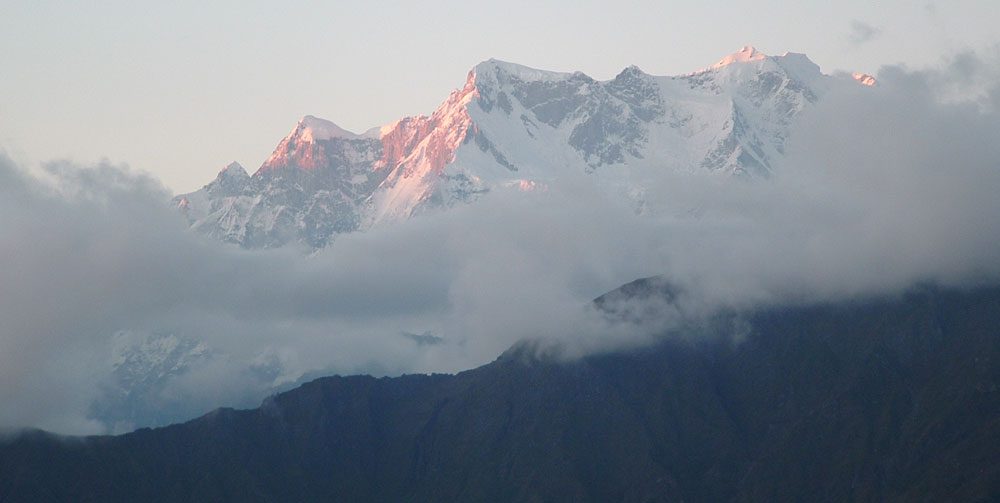 Chaukhamba catching the last rays of the sun as clouds move to the valleys.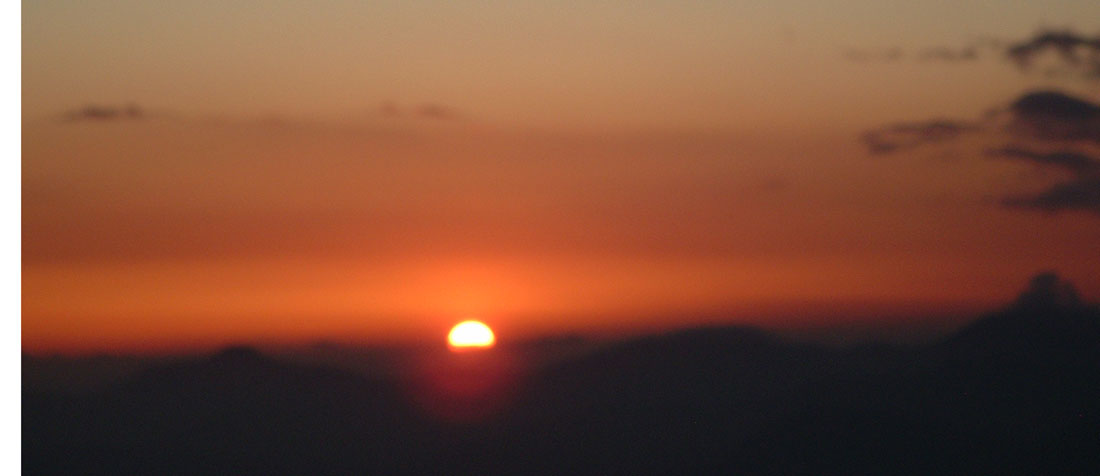 Sunset from Chandrashila.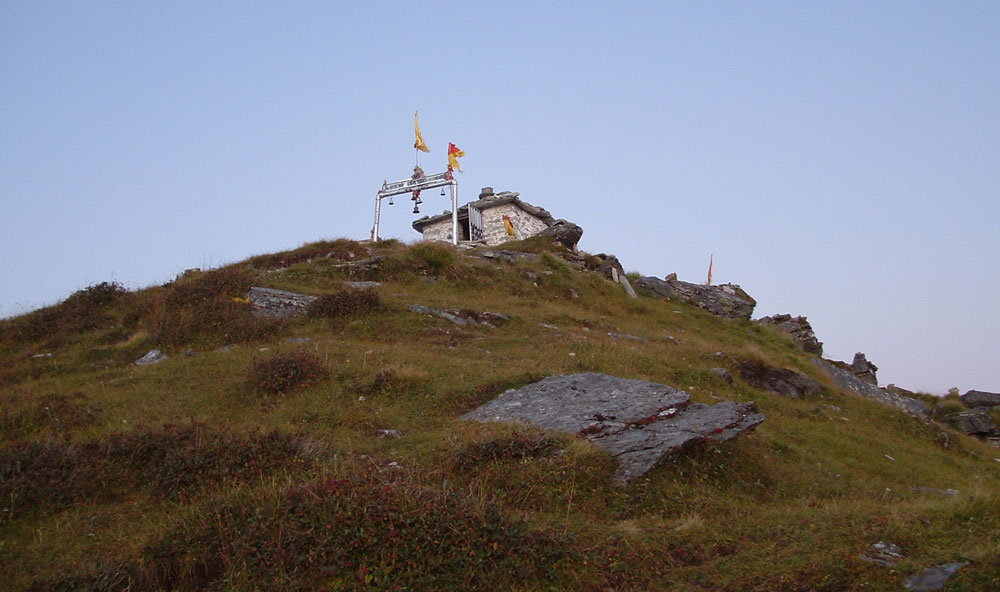 The temple on top of Chandrashila.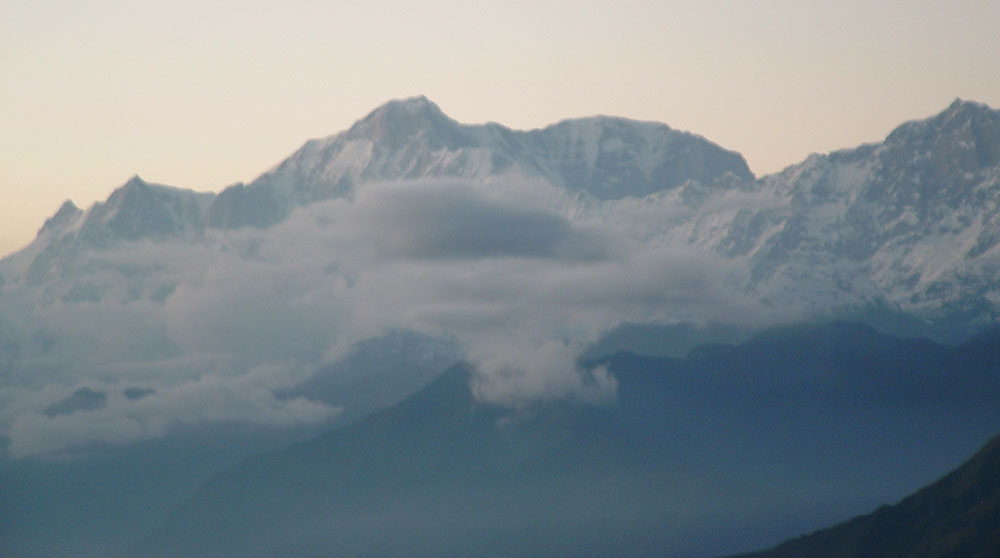 Sun has set on Kedarnath and Kedardome peaks.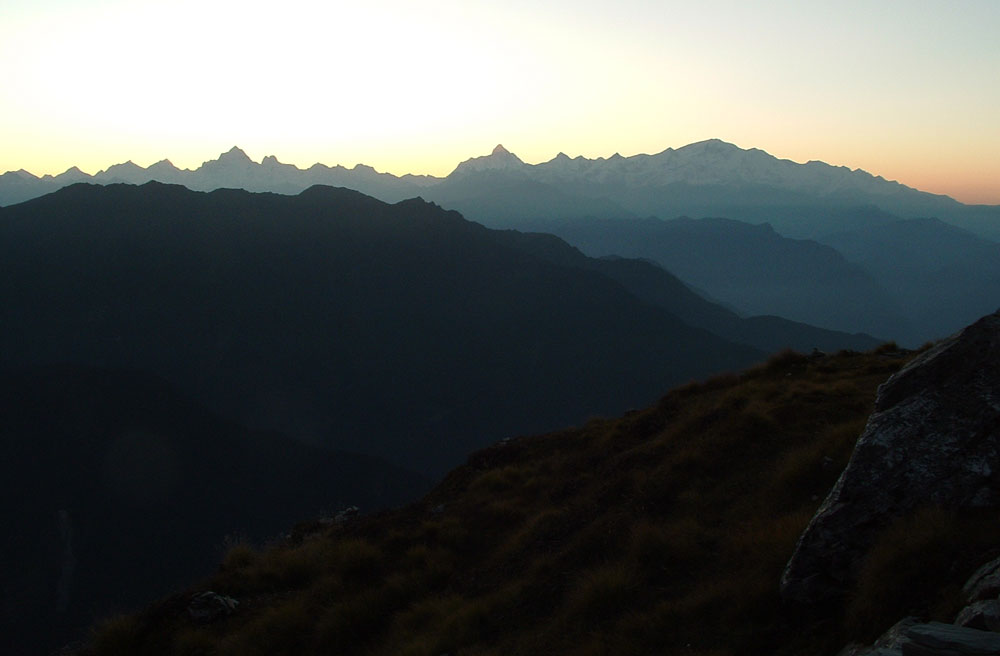 Clear skies for a spectacular sunrise.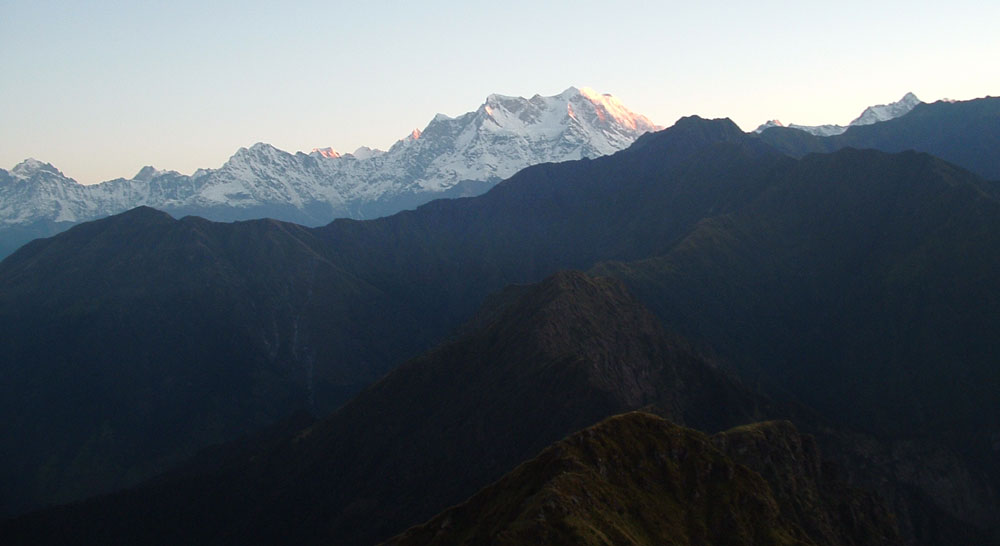 Chaukhamba catch the first rays of sun.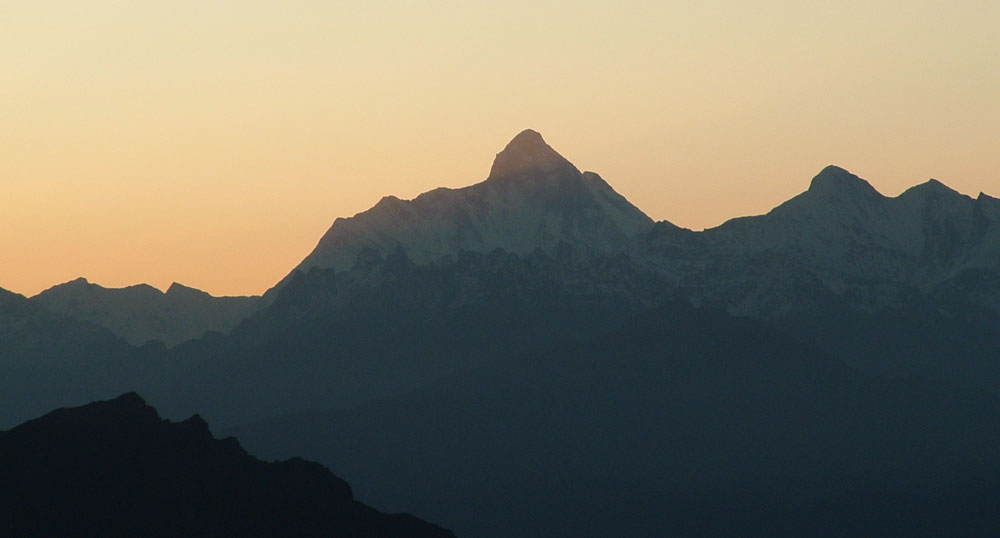 Nanda Devi at Sunrise.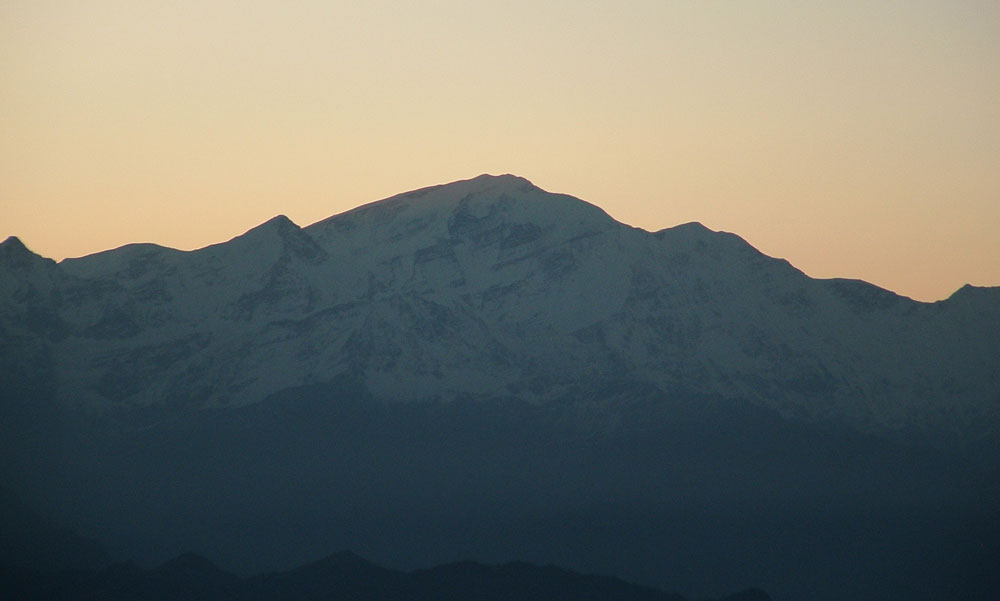 Trishuli at Sunrise.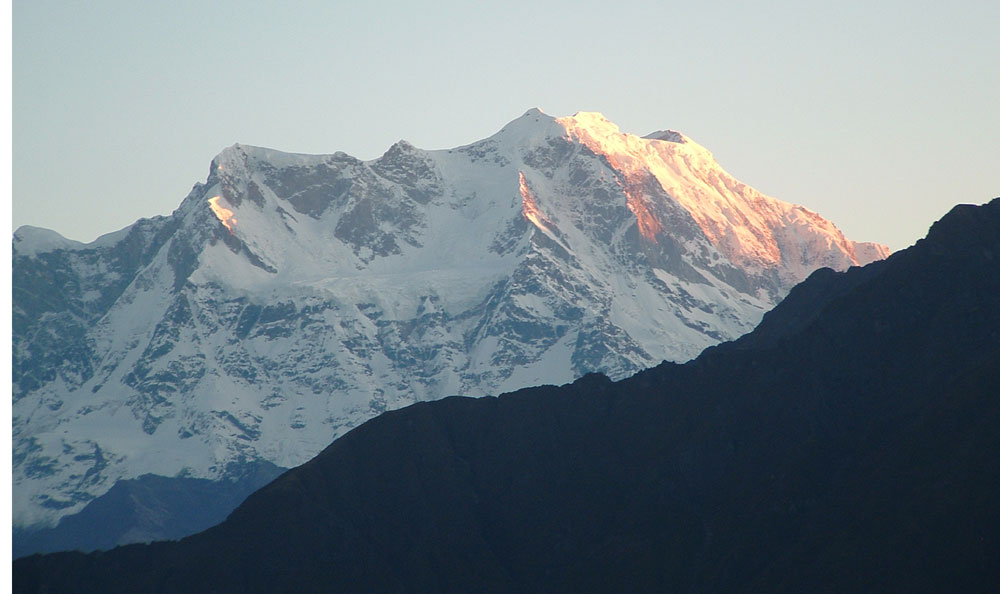 Chaukhamba east face turns golden.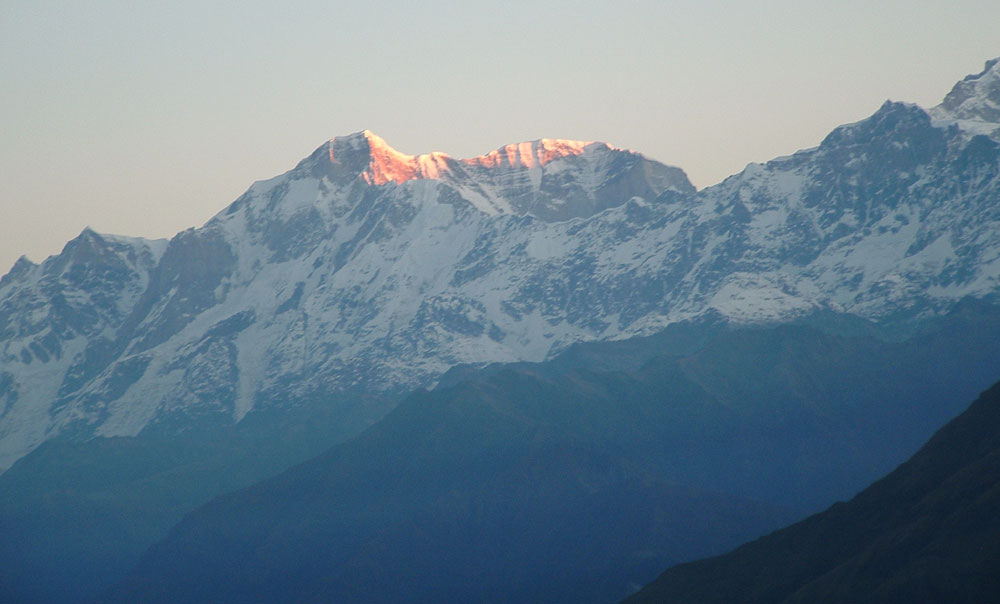 Same with Kedarnath and Kedardome.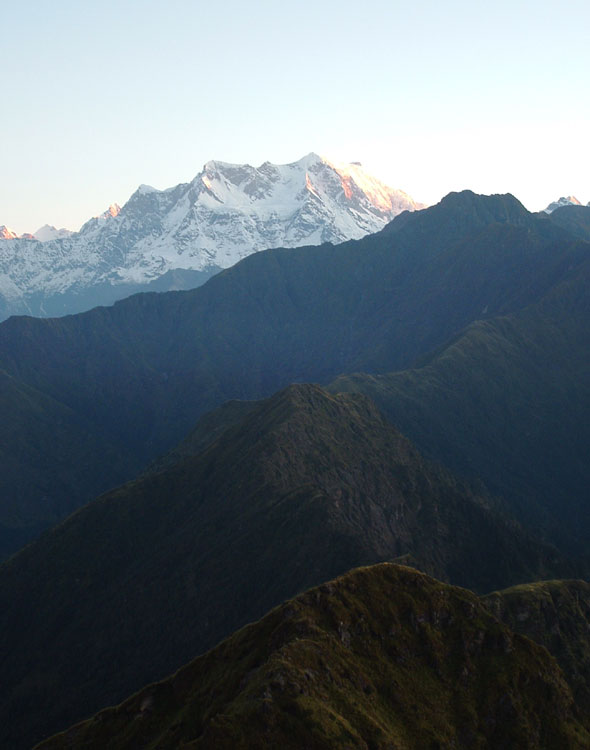 Neck kept turning East and West for catching the fast changing scene.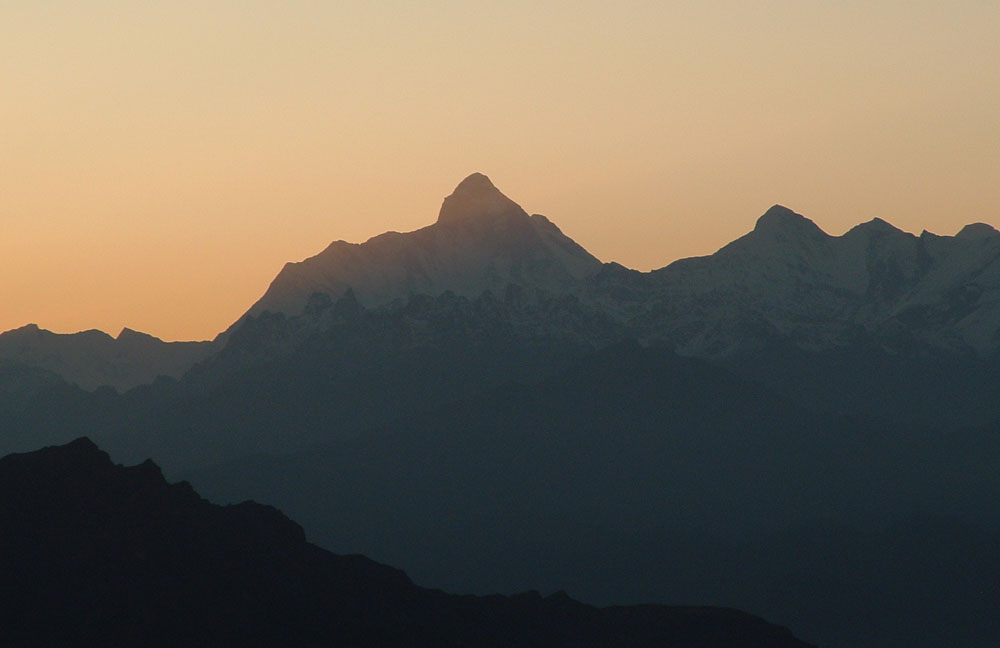 Golden hue on Nanda Devi.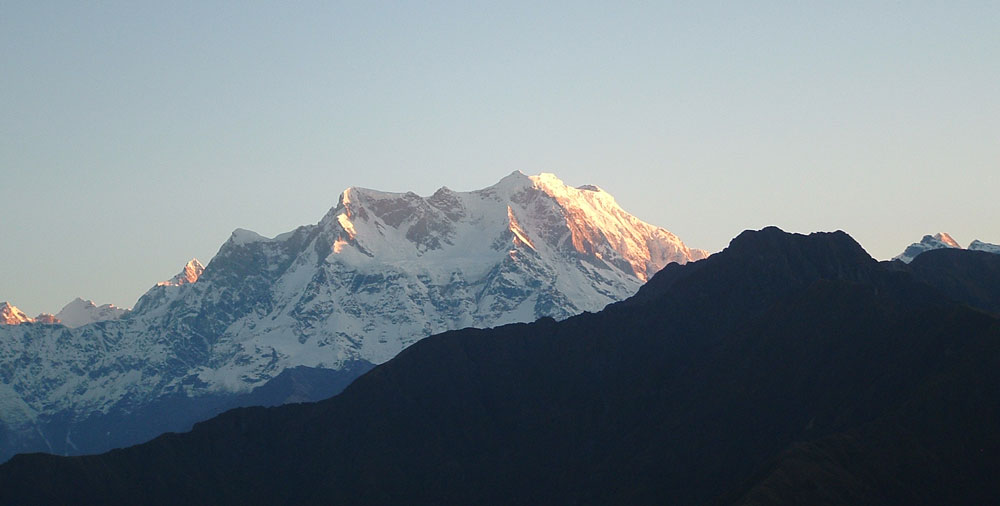 Chaukhamba.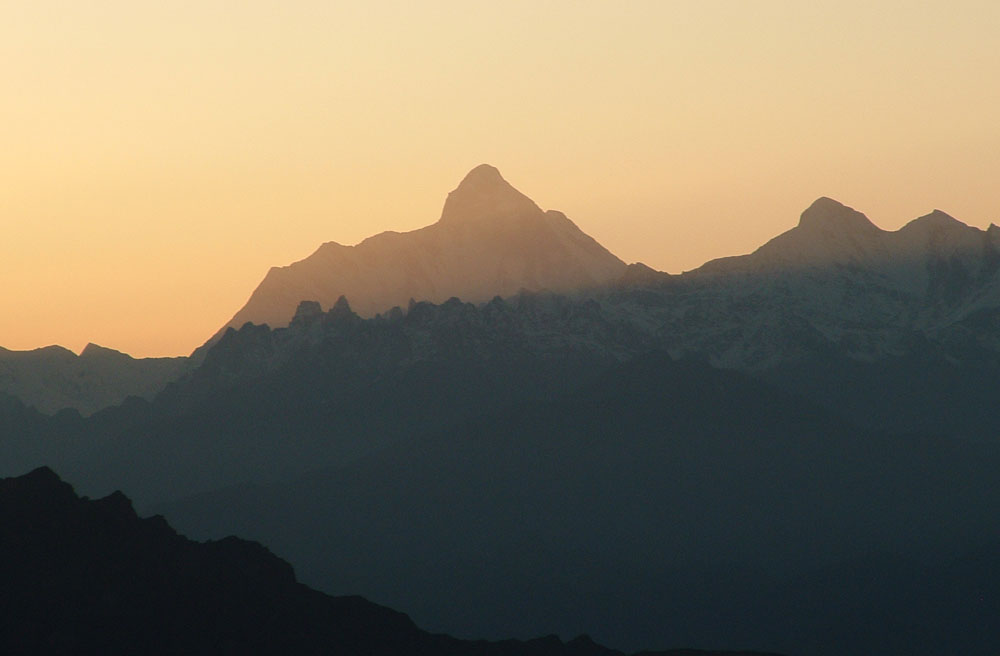 Nanda Devi.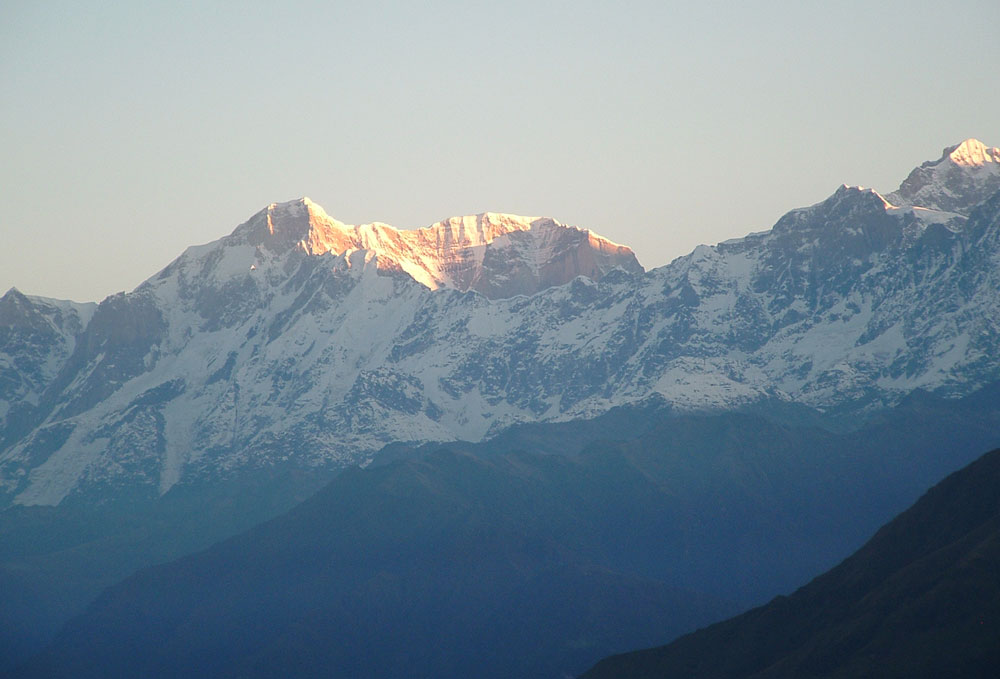 Kedarnath and Kedardome.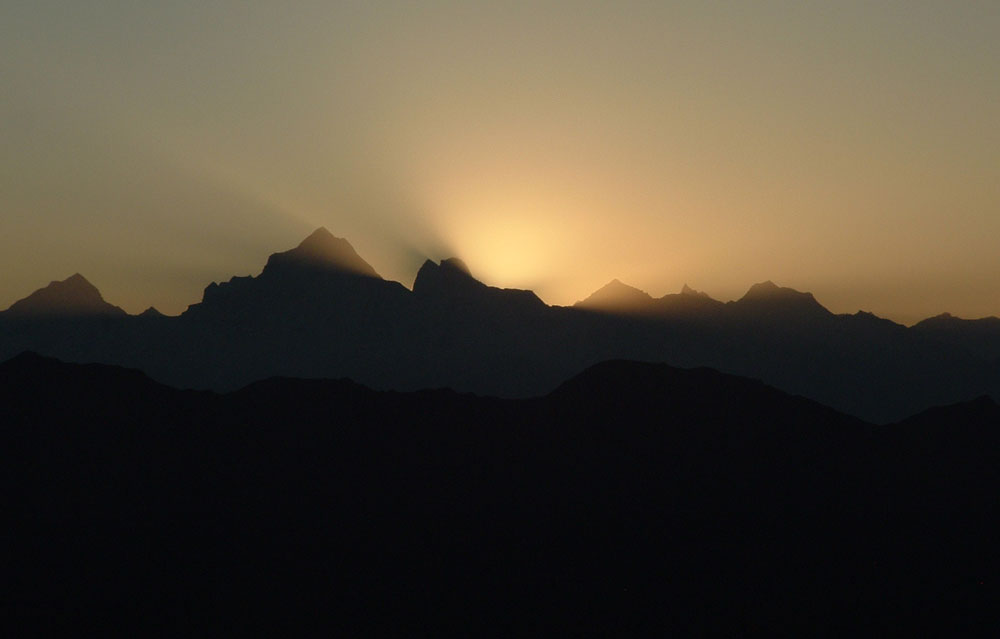 Finally sun is about to come out from behind these Himalayan giants.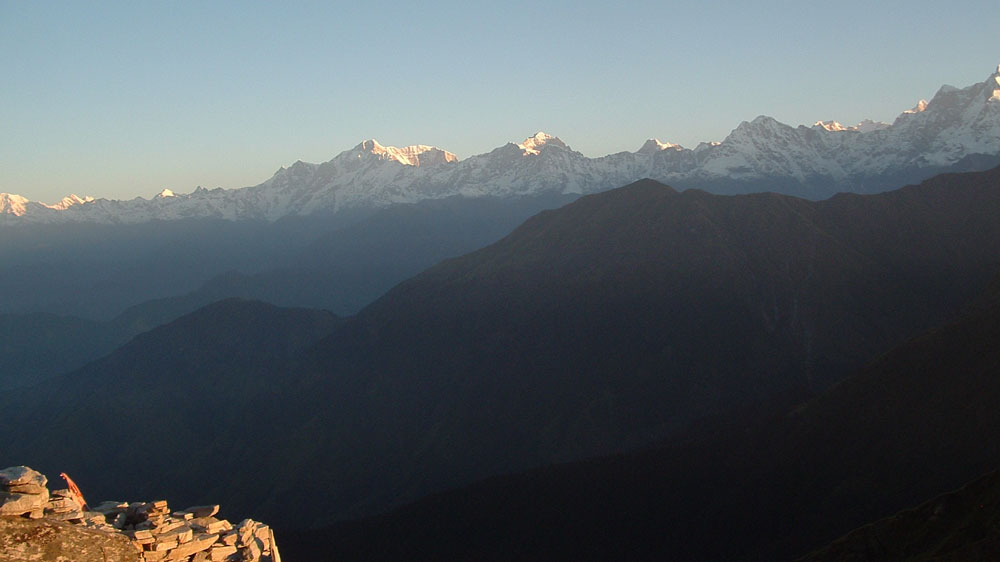 The complete range from Chandrashila looking West.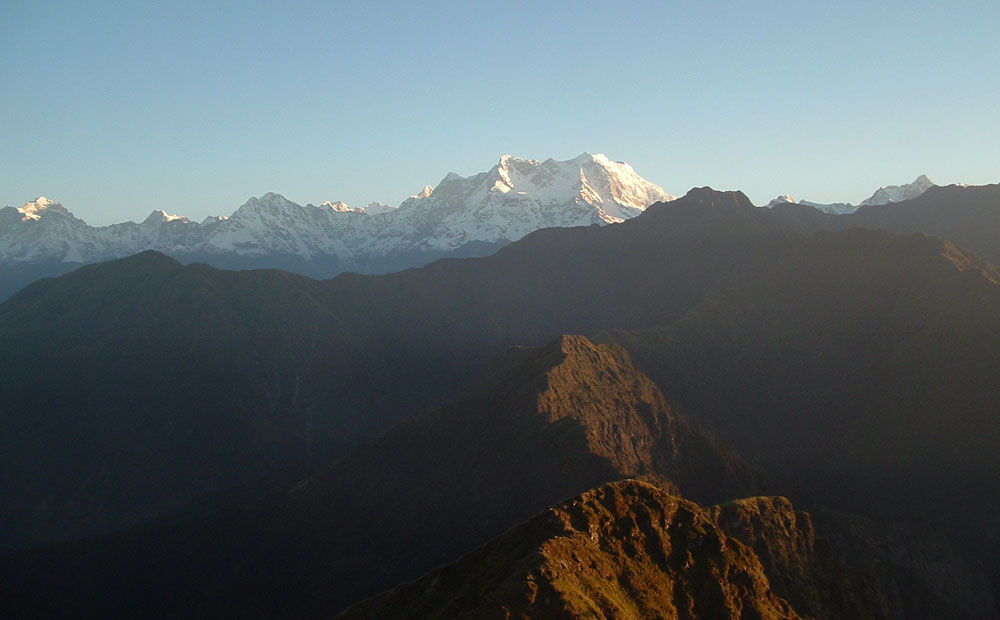 Chaukhamba and Mandani parbat.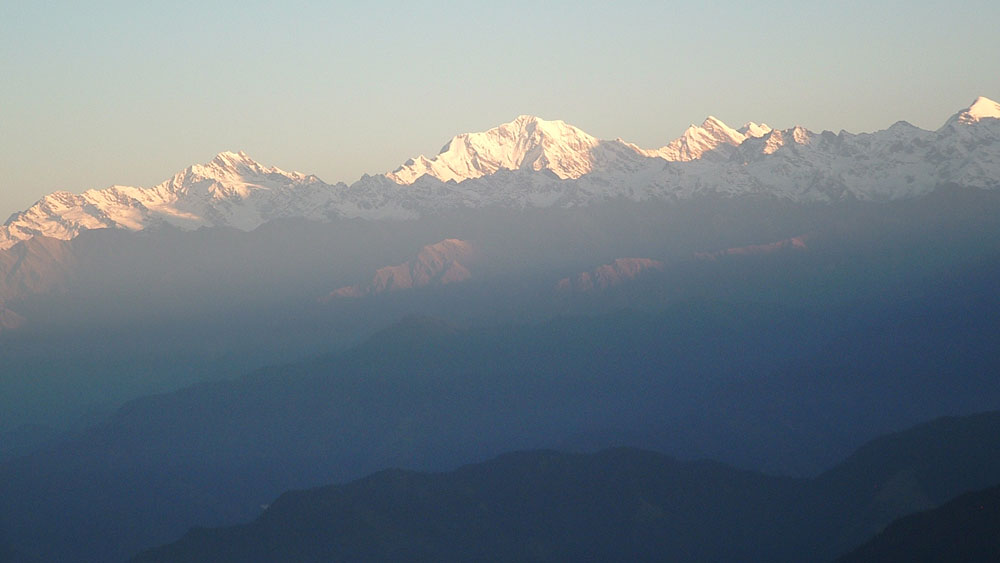 Himalayan scene from Chandrashila early in the morning.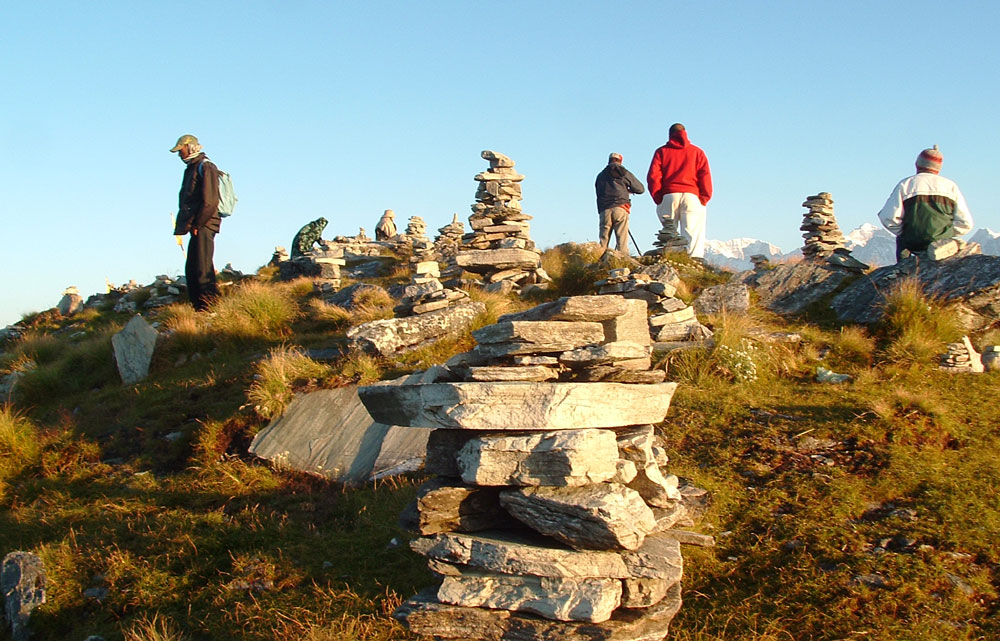 Chandrashila top.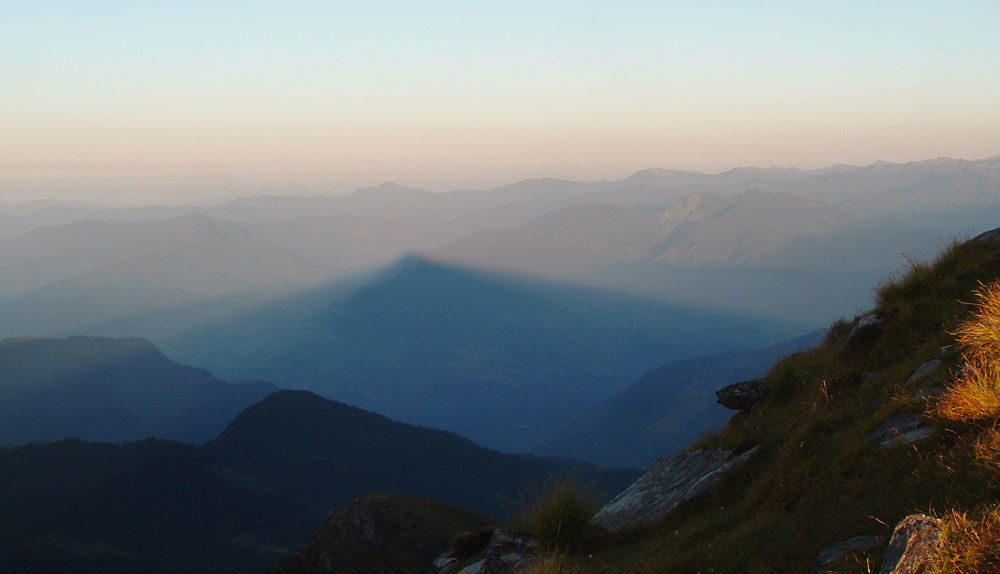 The shadow of Chandrashila from top.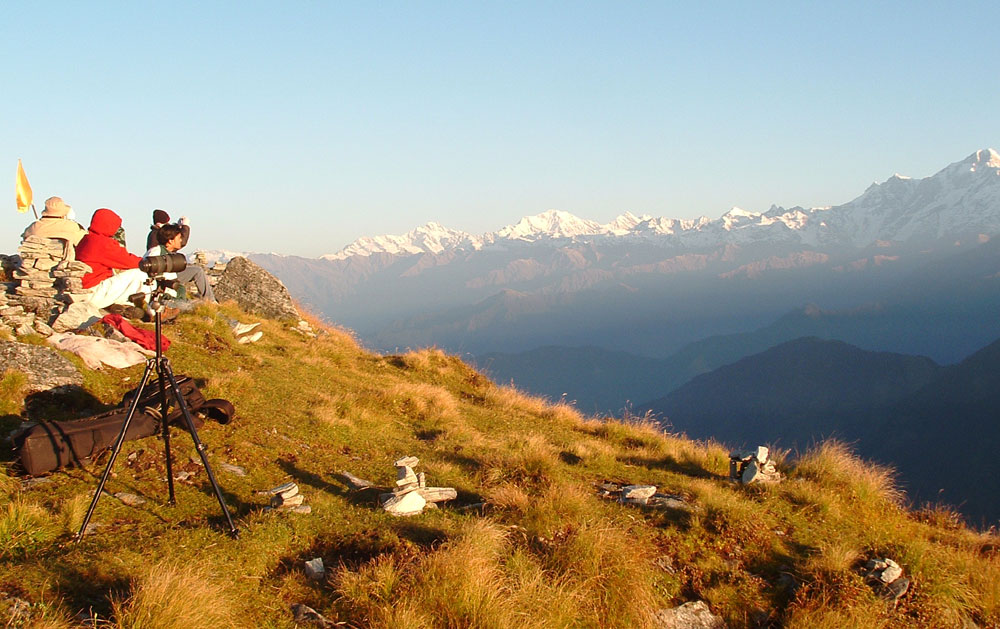 Now its time to keep the camera aside and enjoy the scenic Himalaya from top of Chandrashila.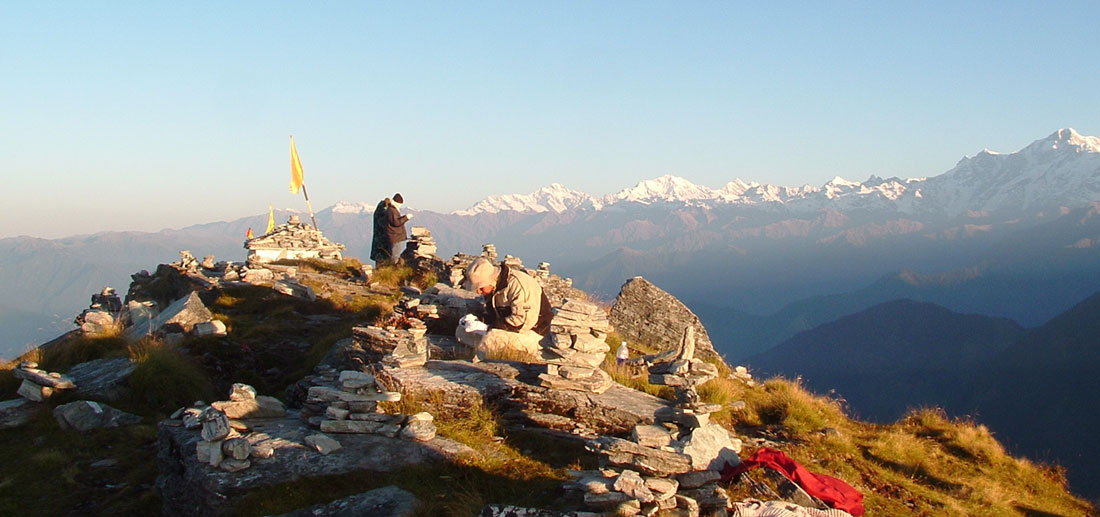 Chandrashila top.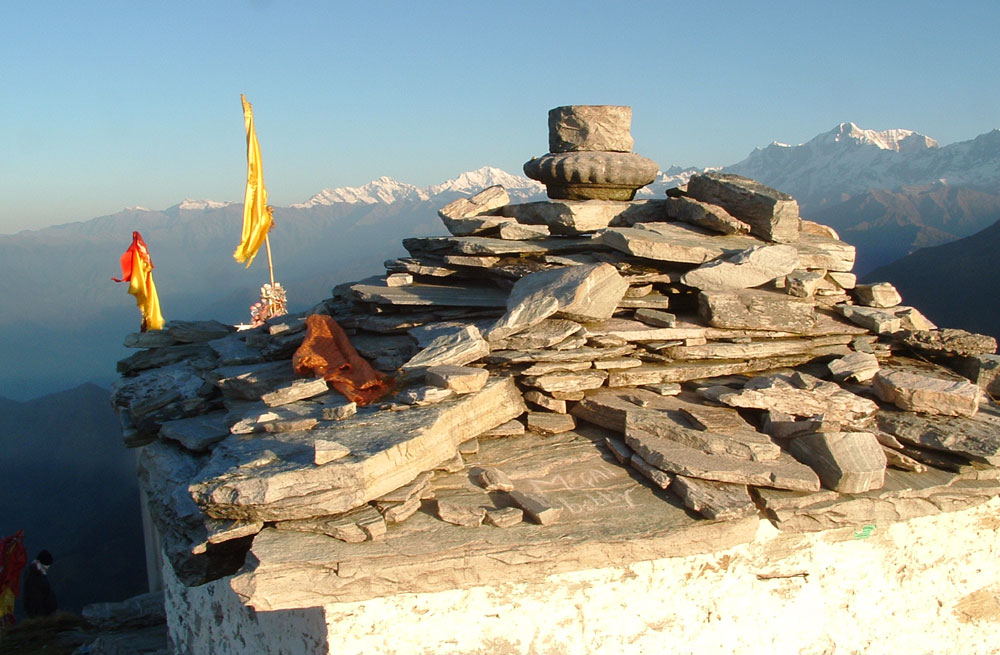 The temple faces west towards Kedarnath.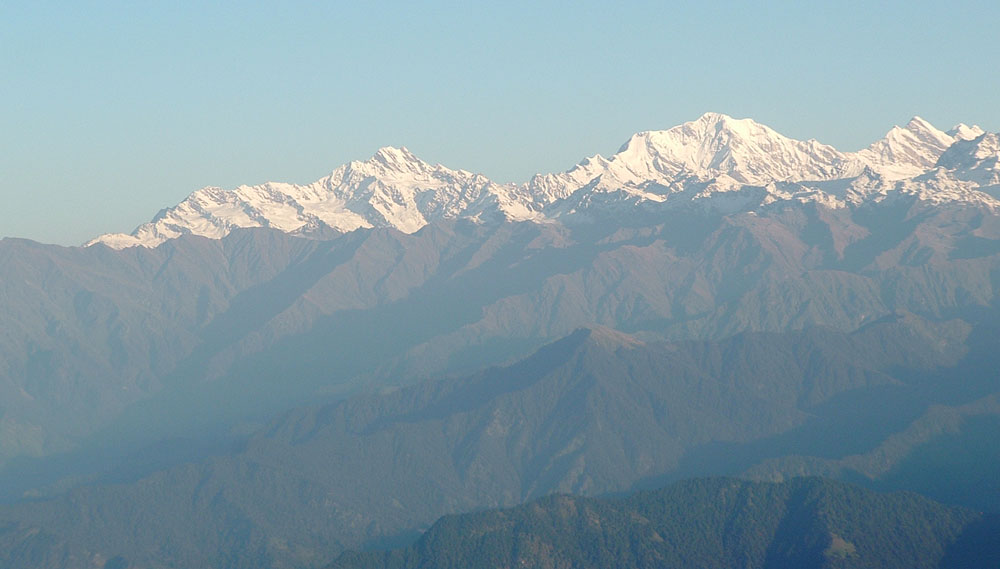 The peaks are completely sunlit.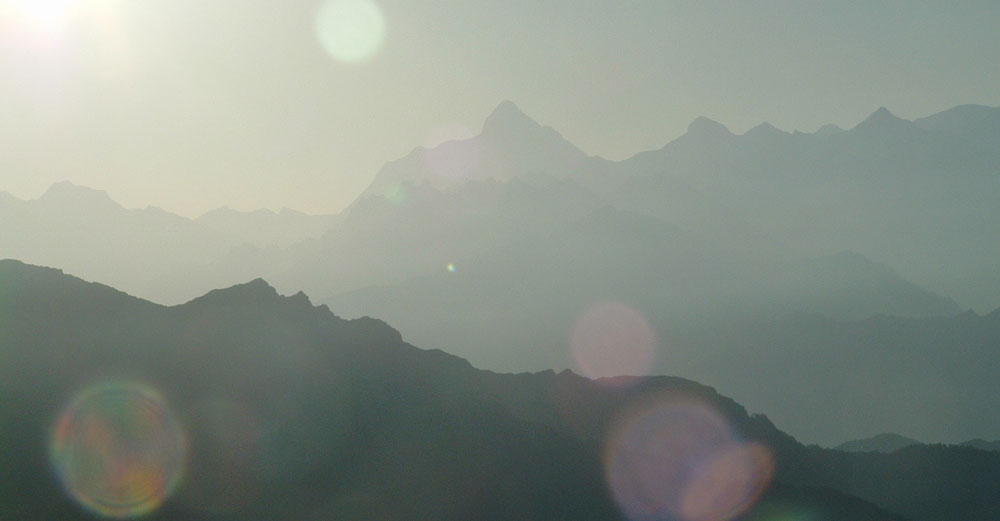 Towards east the scene is hazy.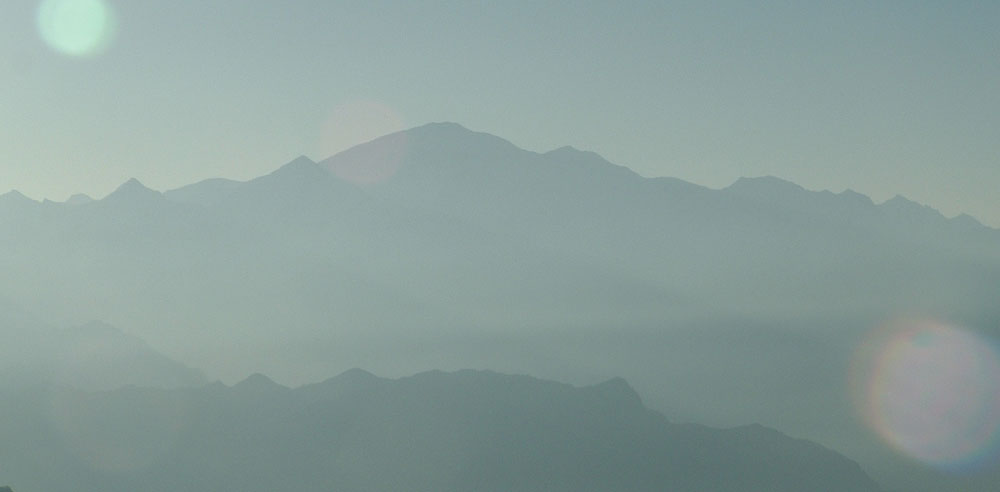 Trishuli has to wait till evening.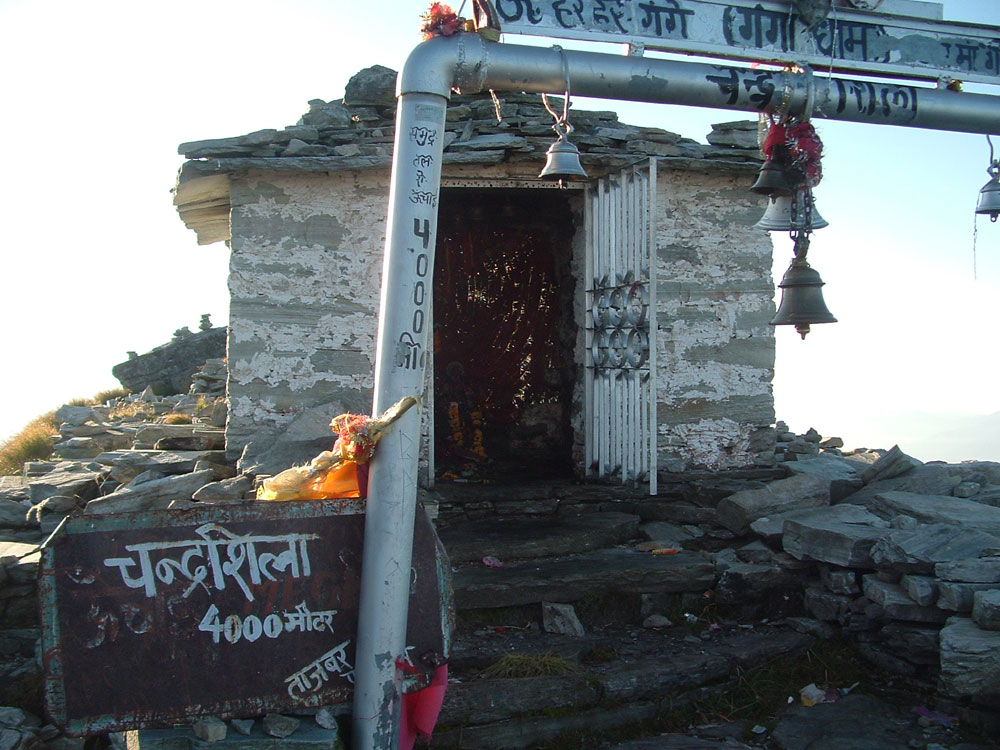 Time to go down after a small prayer at the top.
KEEP THE MOUNTAINS CLEAN
Copyright © by Himalayan Camping All Right Reserved.
Published on: 2010-07-14 (4392 reads)
[ Go Back ]