Kalpeshwar - Rudranath Photo Part I






Kalpeshwar - Rudranath

Part I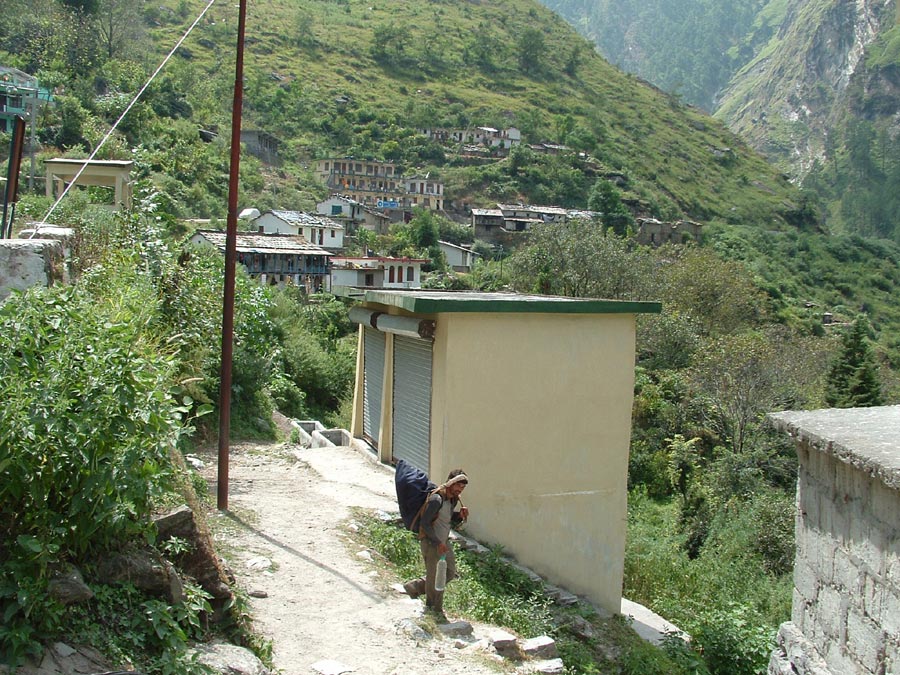 The trek starts from Helang.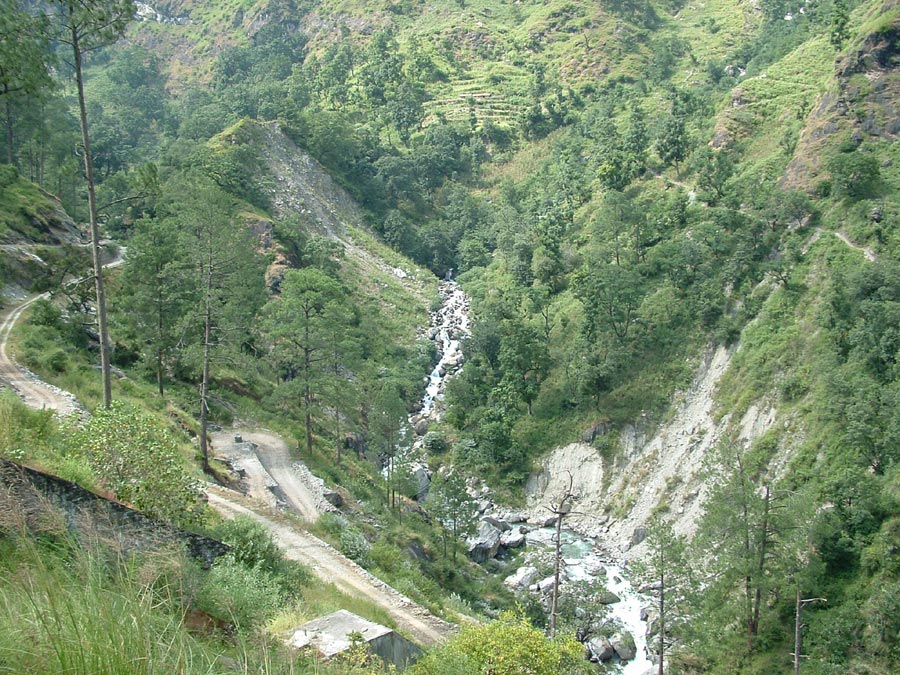 The under construction road from the old trail.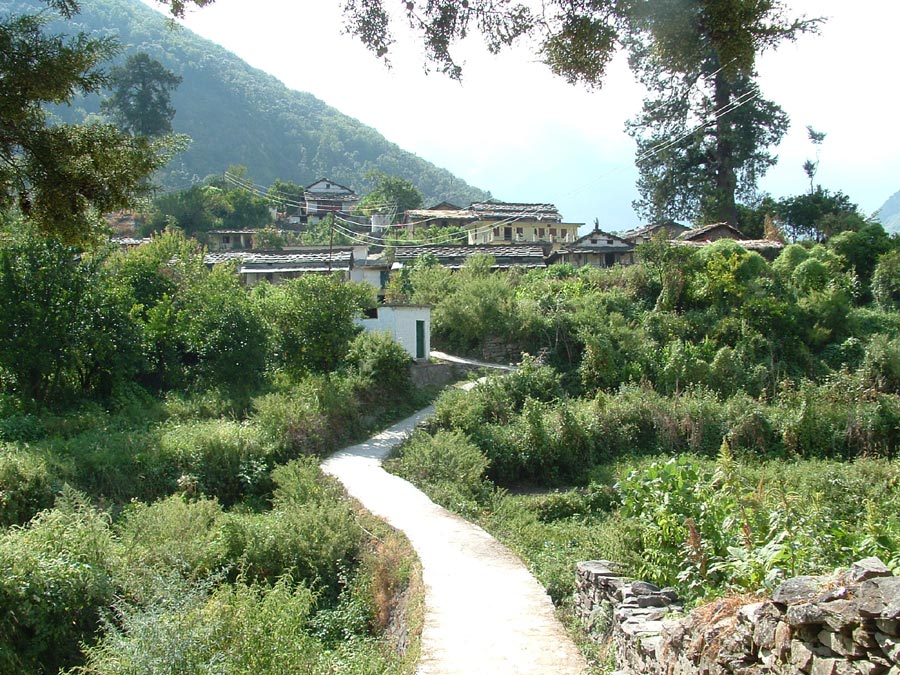 We have reached the Salna village.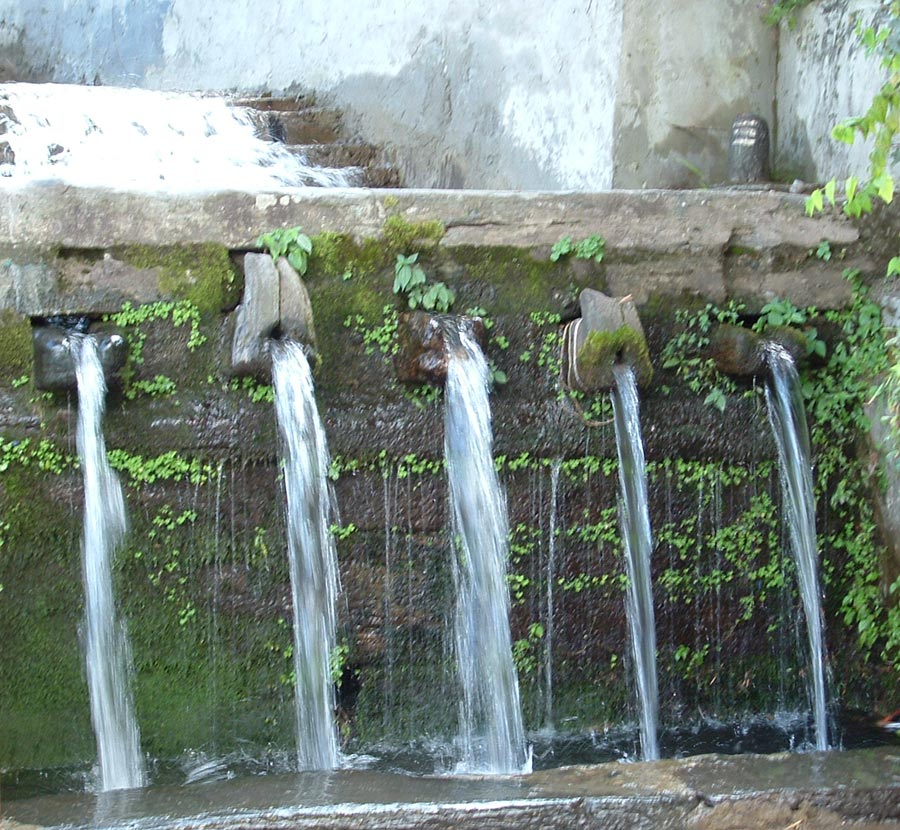 Panch Dhara, the water really tasted sweet as there was no more climbing.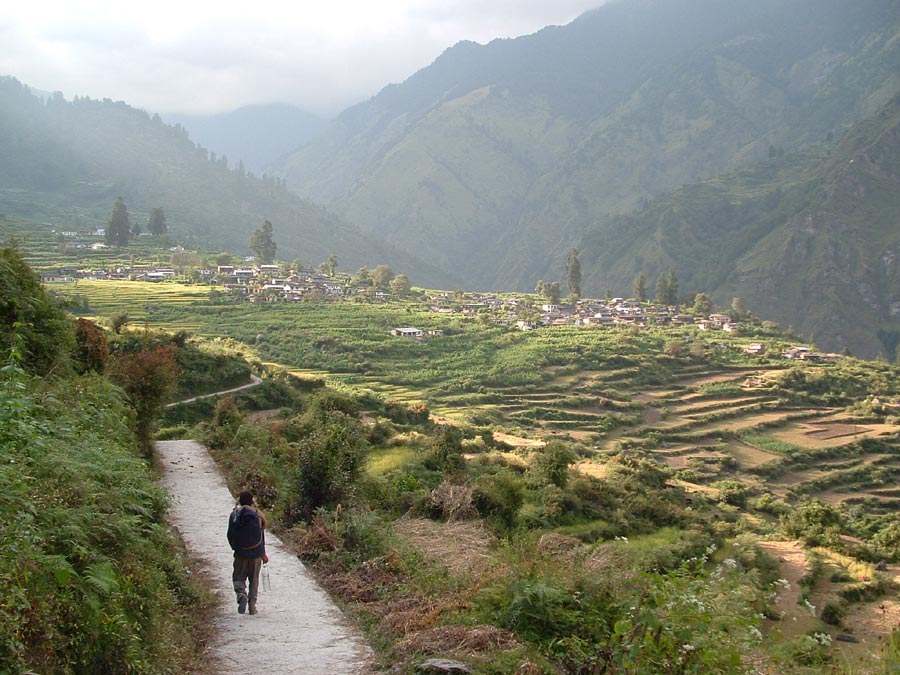 The Barginda village comes into view as we walk ahead of Panch Dhara.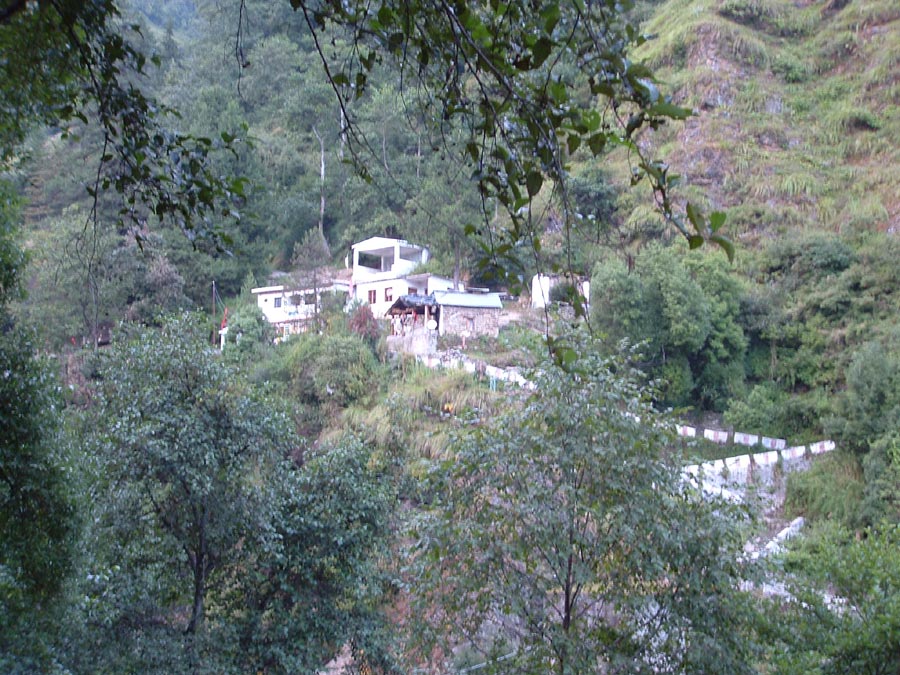 The temple complex at Kalpeshwar.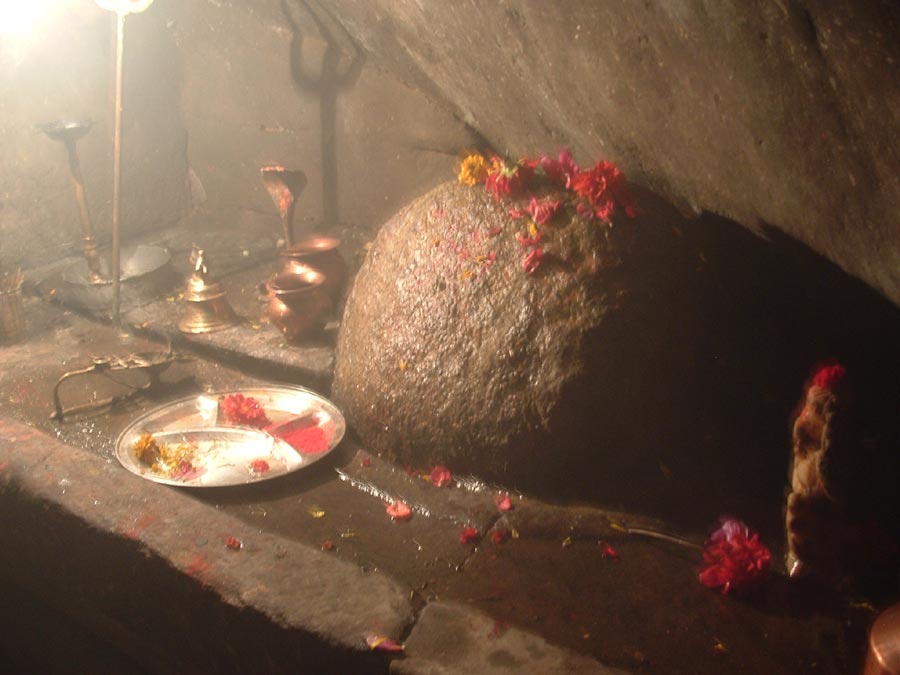 Kalpeshwar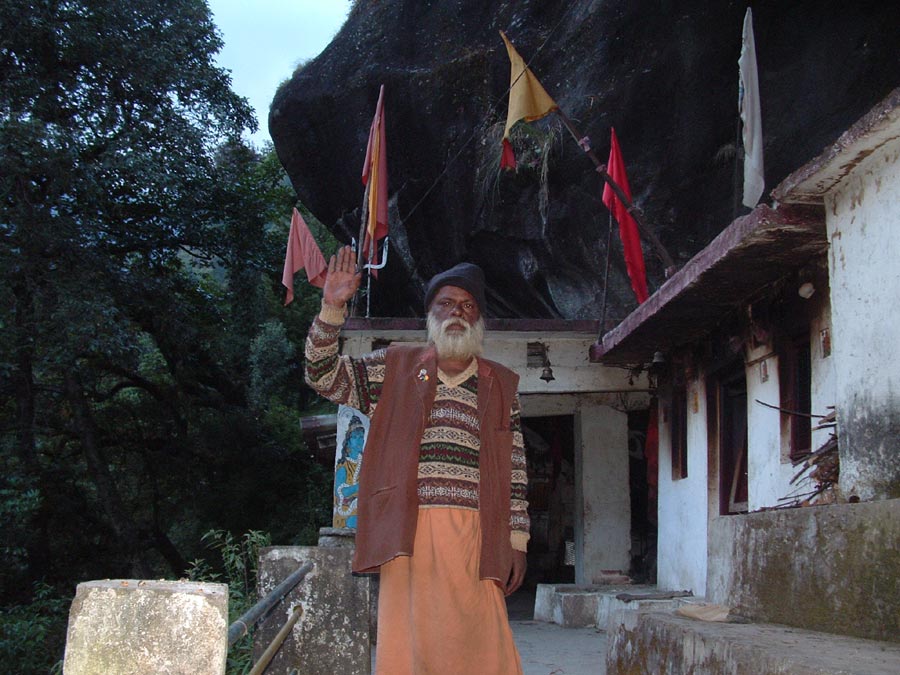 He showed me around the temple.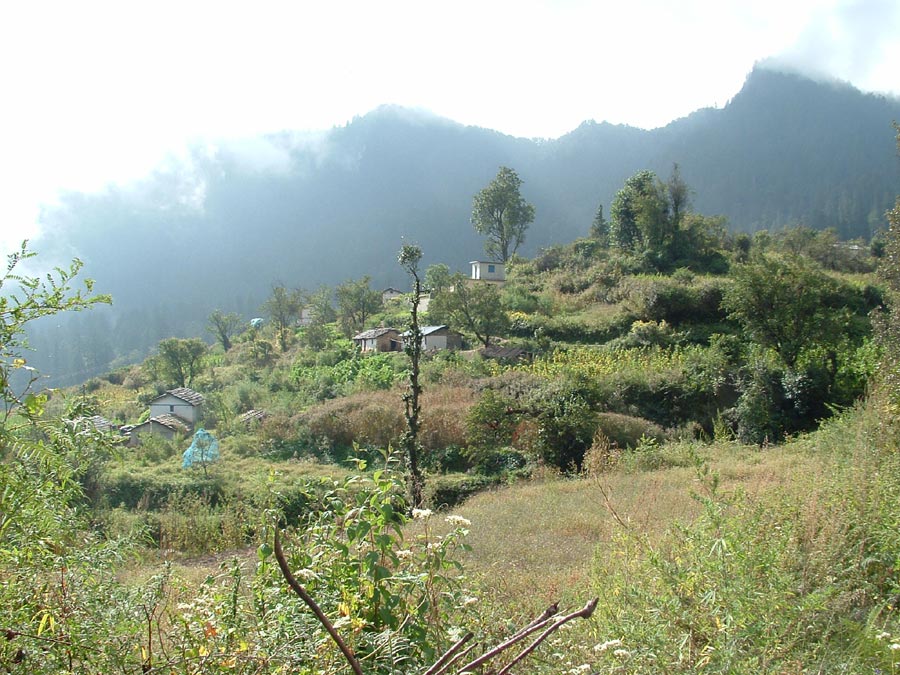 Clouds play over Urgam valley.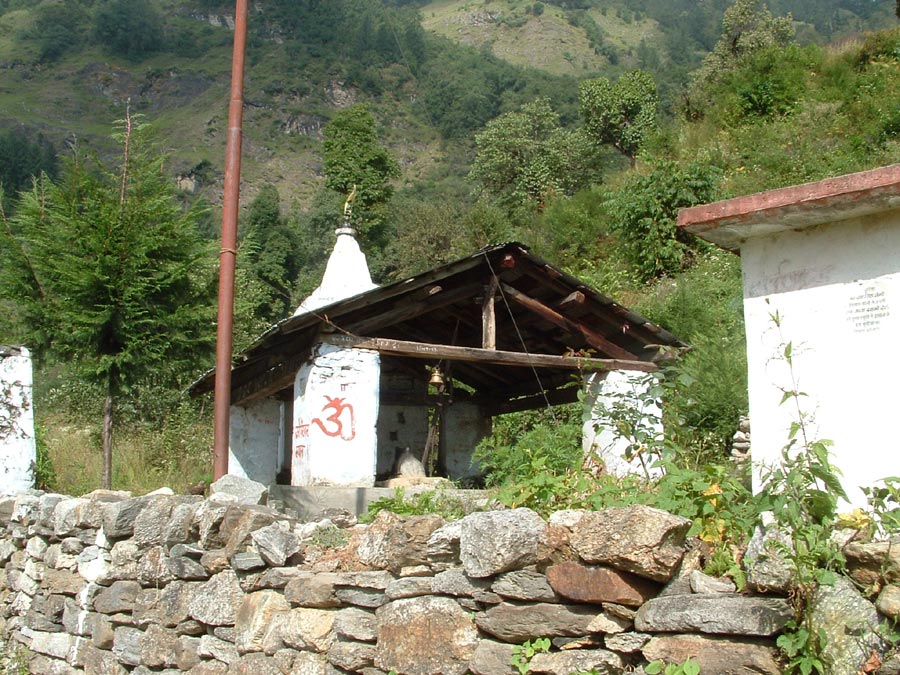 The Urvasha temple along the trail.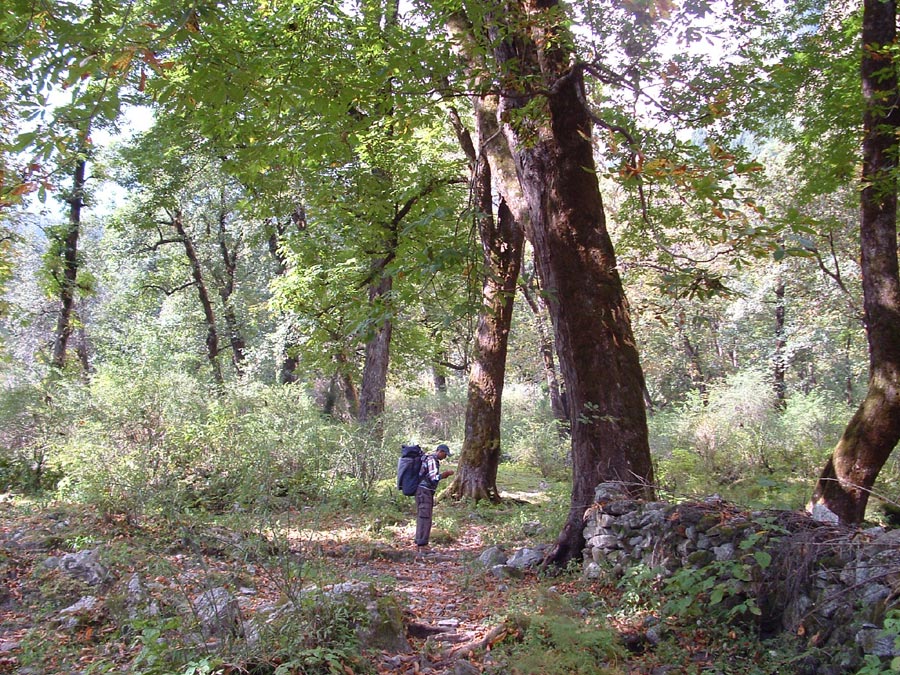 The path moves into the jungle after the temple.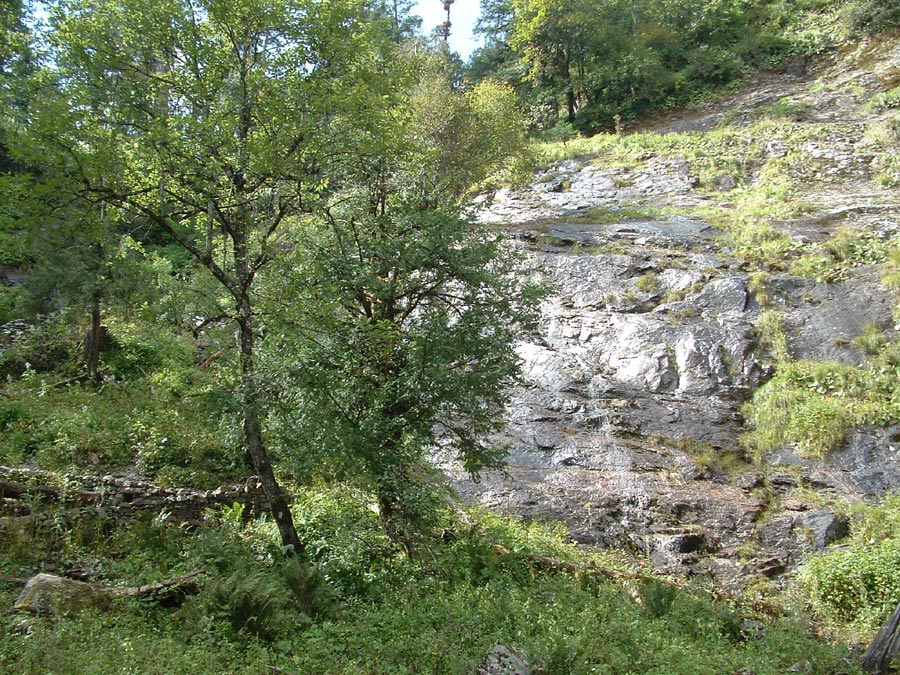 No you don't have to climb this rock, the path on the left takes care of your movement.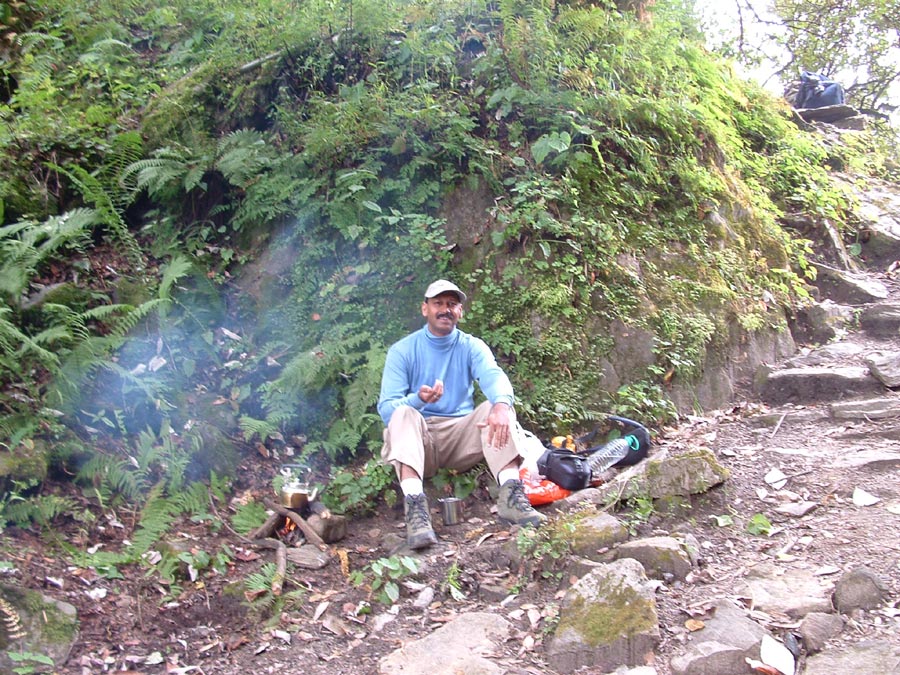 The climb for the day is over and time for some tea at Kalgot pass.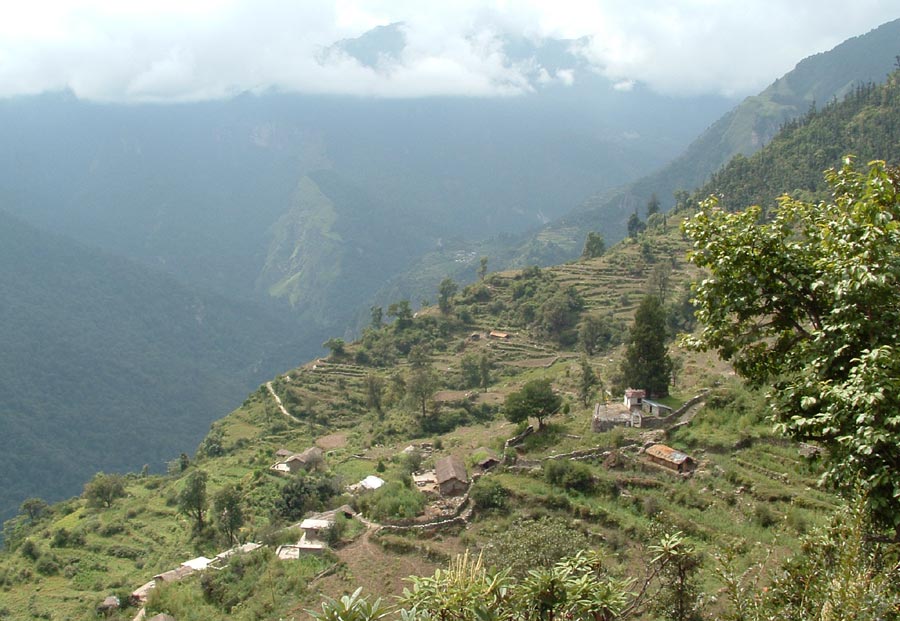 Kalgot village is just below the pass and Dumak can be seen far in the centre.
The path coming down from Bansi Narayan to Dumak.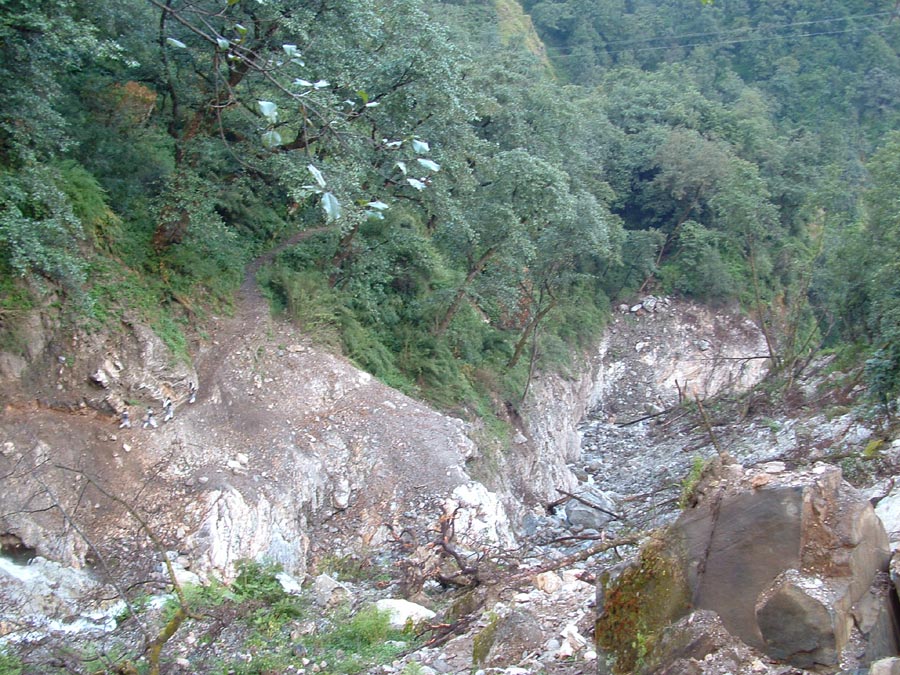 A major land slide had destroyed the bridge over the Jhangna nala between Kalgot and Dumak.
The school is at Dumak and so the path is actively used one. Four girl students are moving to Kalgot village after the school.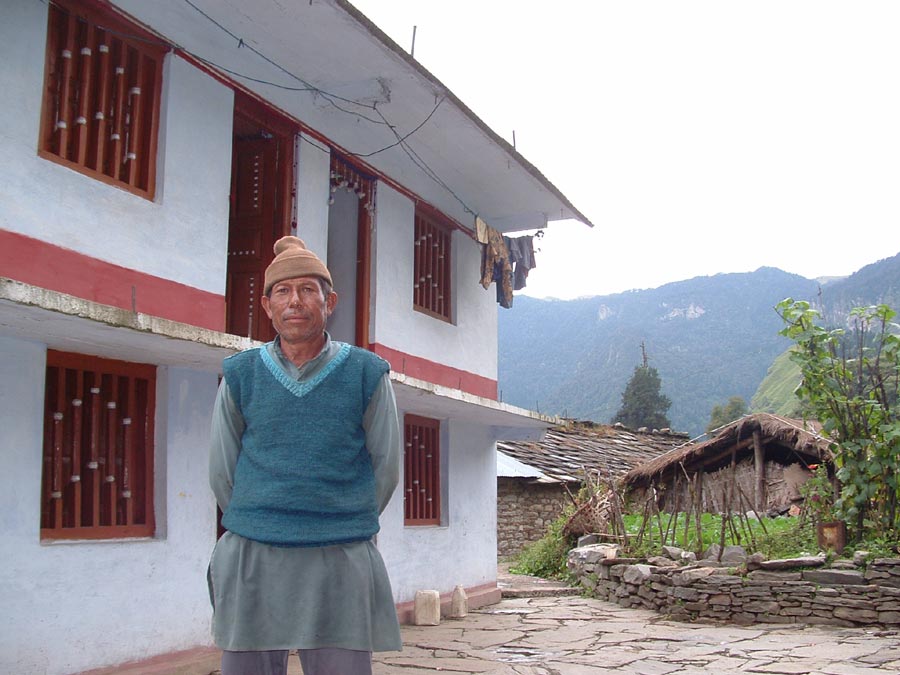 Shri Prem Singh Bhandari, the owner of the hotel at Dumak.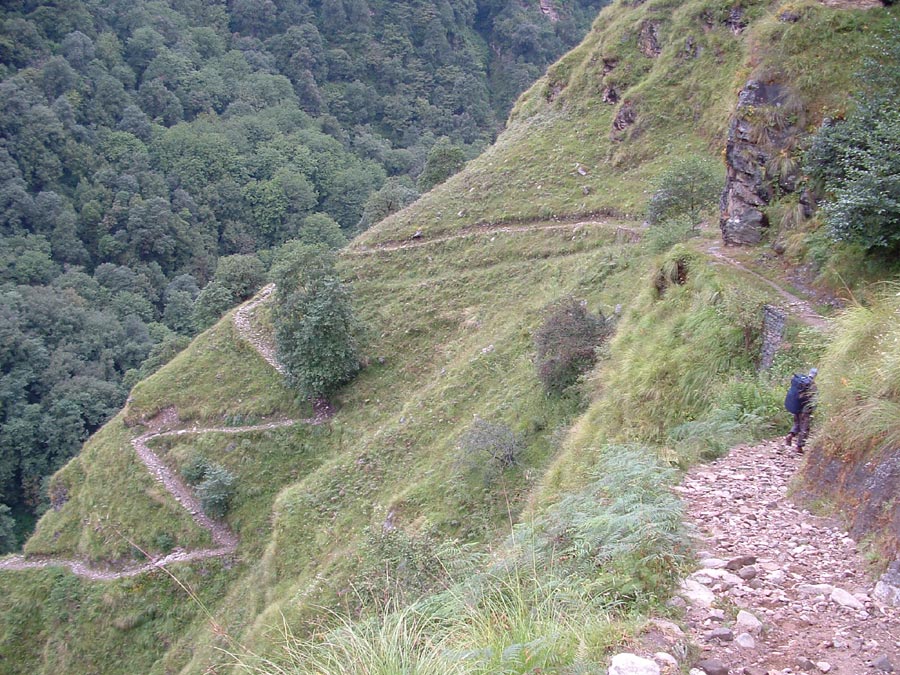 The Zigzag trail as we move out of Dumak village. A near 500 m drop to the Maina river.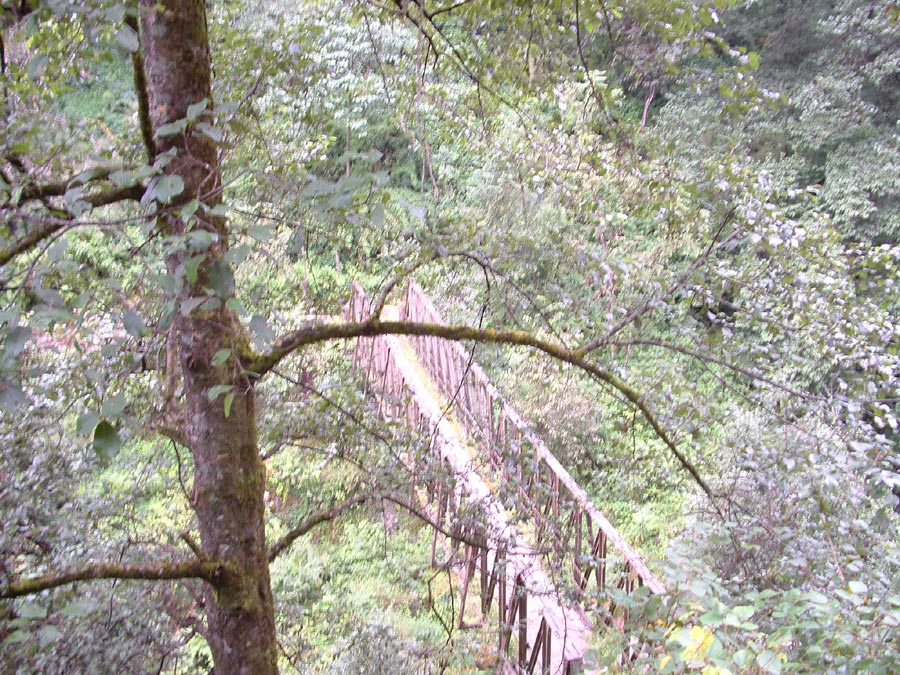 End of the climb down is visible.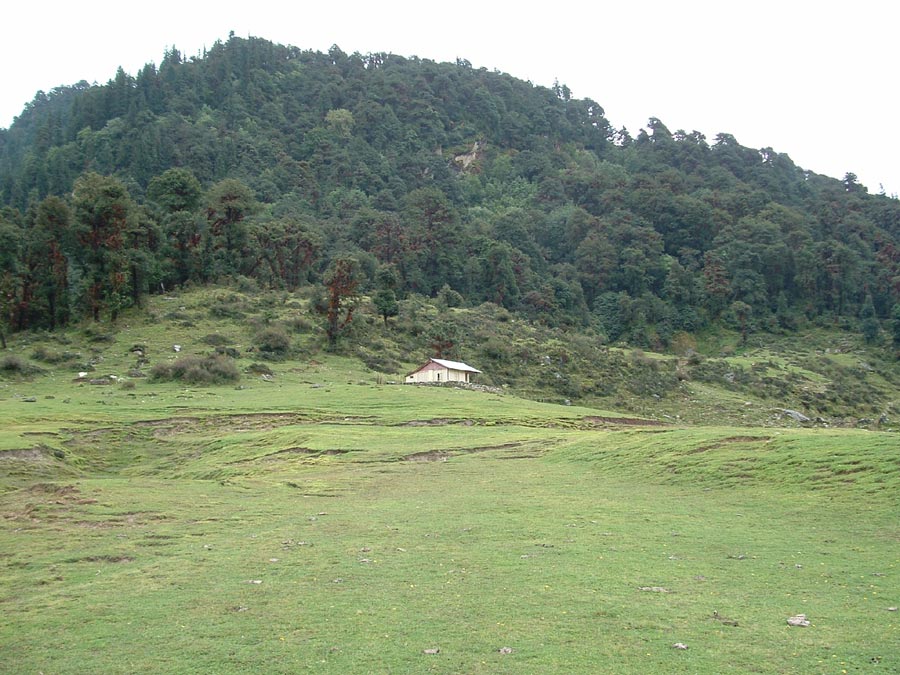 A steep climb across the Maina river takes one to Toli meadow. Forest department's hut.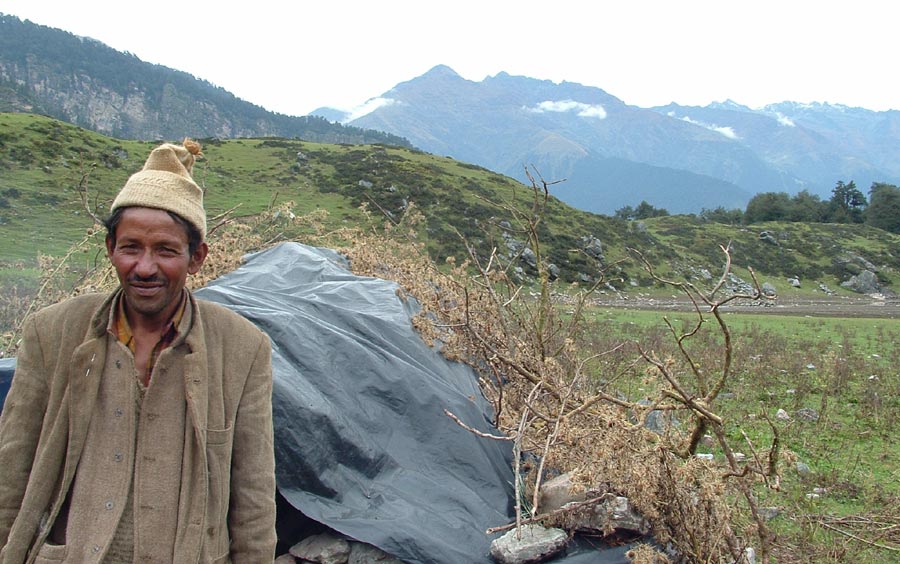 A Bakriwala, we stopped here for some soup and to soak in the beauty of the place.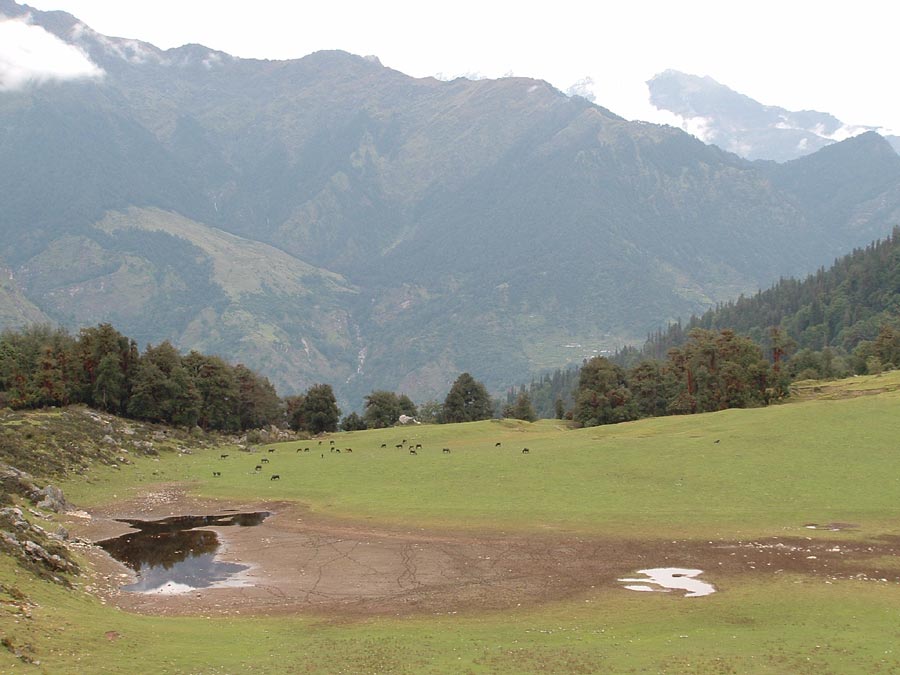 Water buffalos grazing around the near empty lake.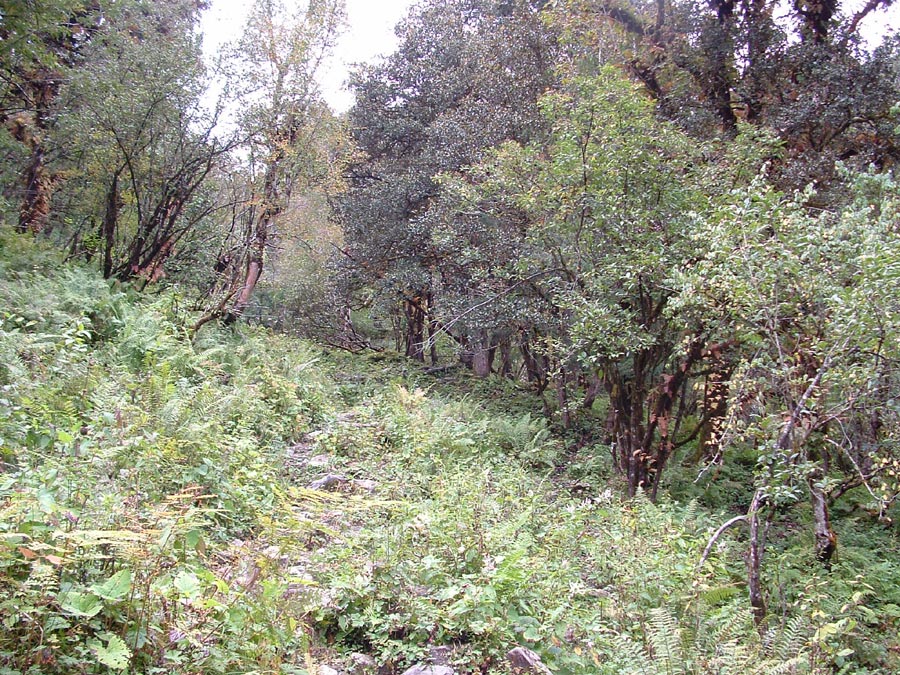 After Toli the climb continues through thick jungle.
Kalpeshwar - Rudranath Photos Part II
Kalpeshwar - Rudranath Story Part I
Kalpeshwar - Rudranath Trek Plan
KEEP THE MOUNTAINS CLEAN
Copyright © by Himalayan Camping All Right Reserved.
Published on: 2009-01-11 (6150 reads)
[ Go Back ]