Tirthan Valley Trek 03






TIRTHAN VALLEY TREK
Part III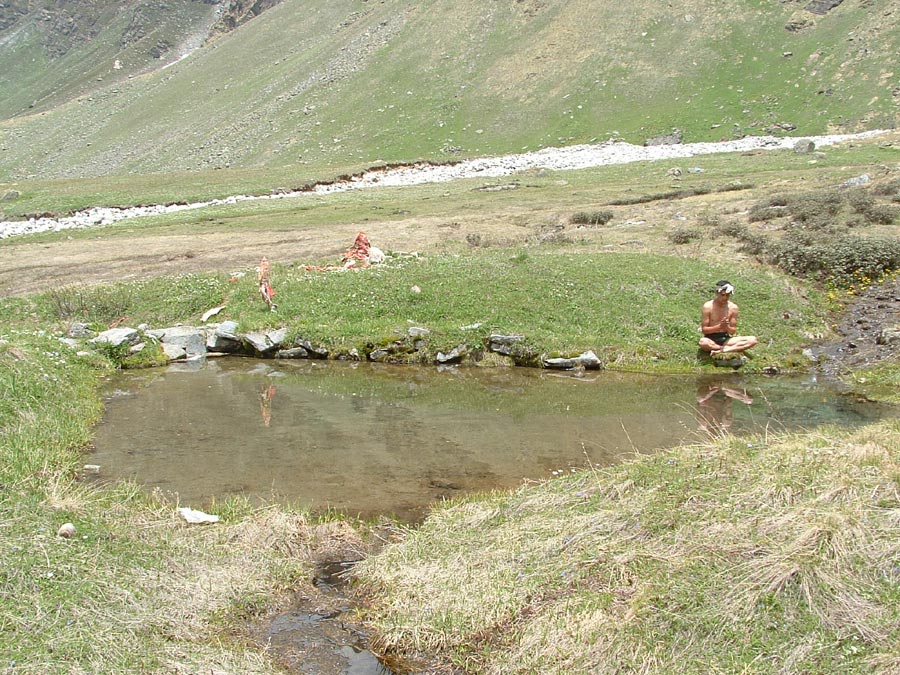 Tekram does all the puja on behalf of the team.
The scared pool where the water was circulating around.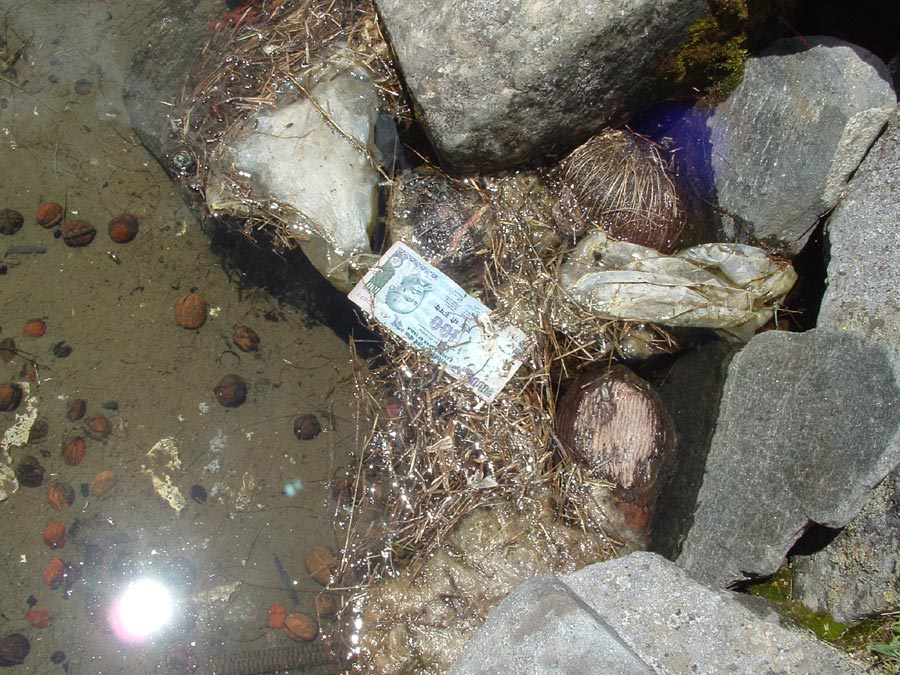 The offering of money which are not touched by any except the Pandit during his annual visit and put down the rocks behind pool.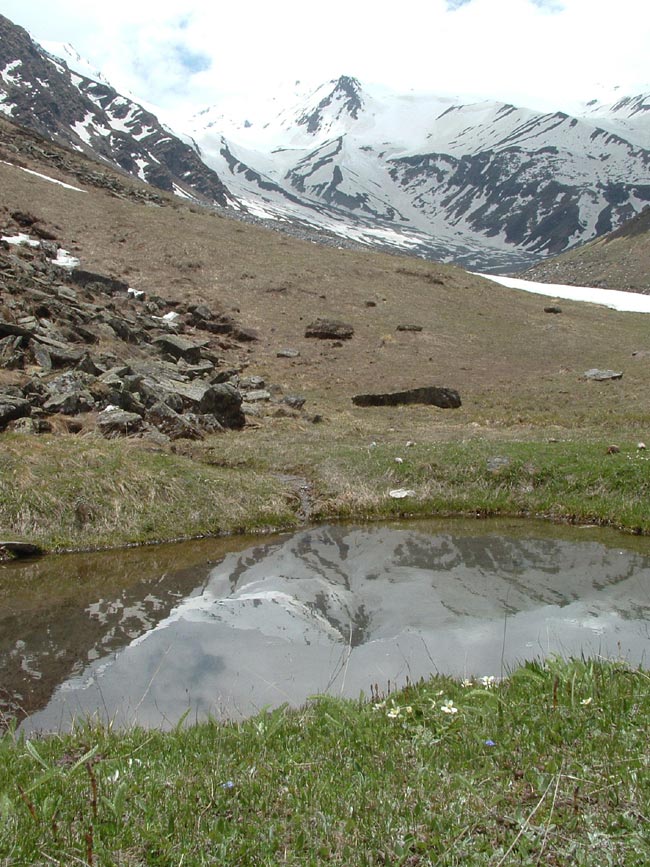 The right side valley from the pool.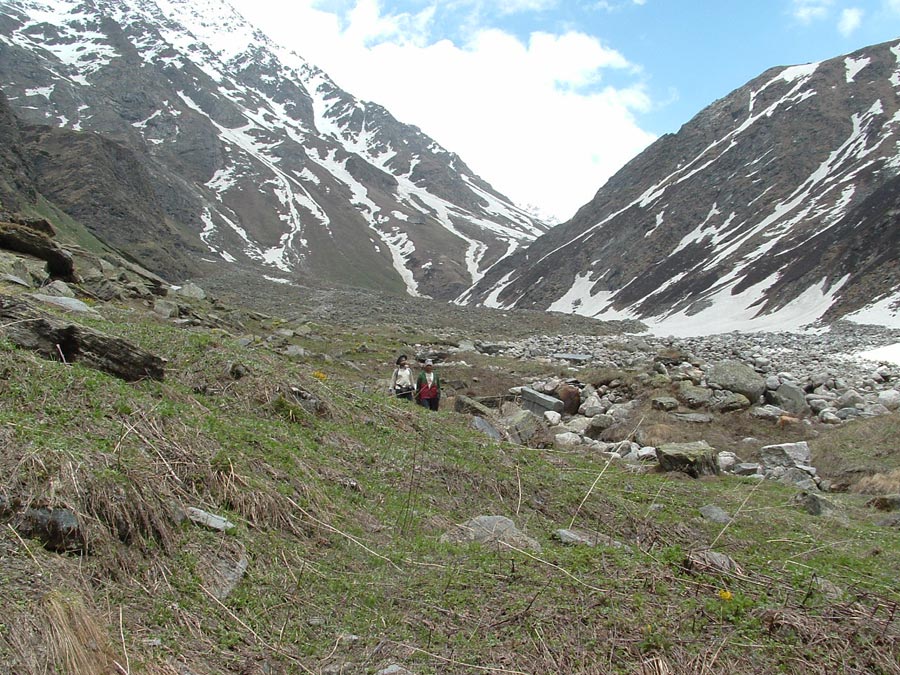 The left side valley which leads to Saketi camping ground and onwards to Sirikand Mahadev over rough and difficult terrain.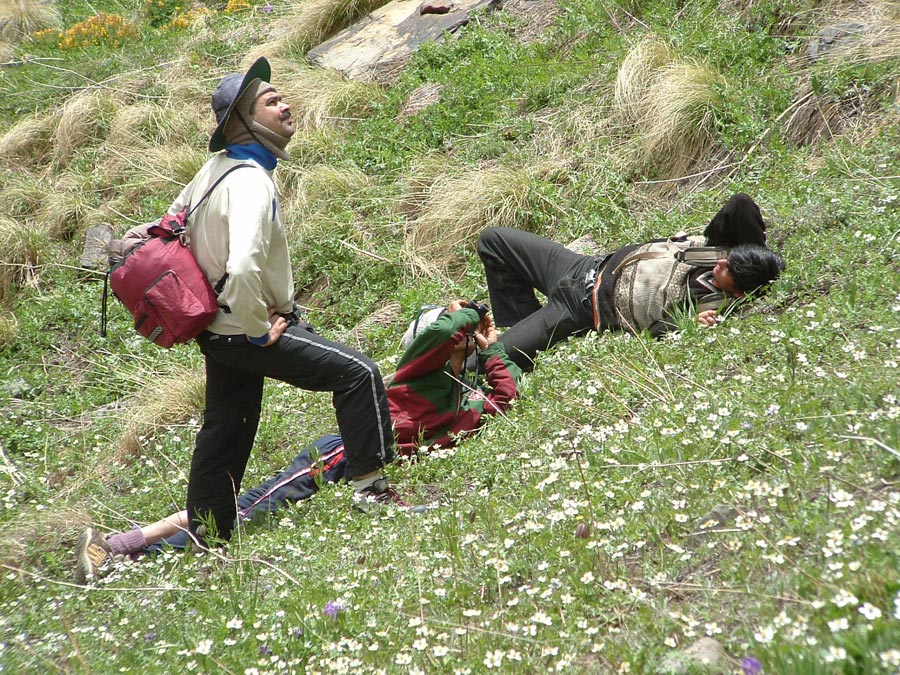 One tries to look up without help, other through binocs and another is least interested in wild life.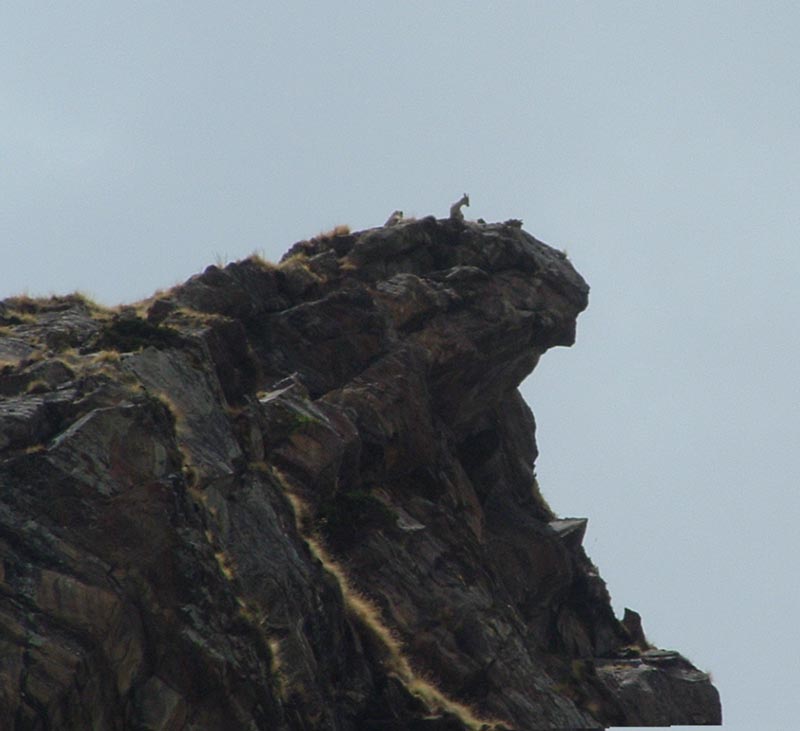 Seeing us the blue sheep had run up the ridge and watch our progress from safe ground..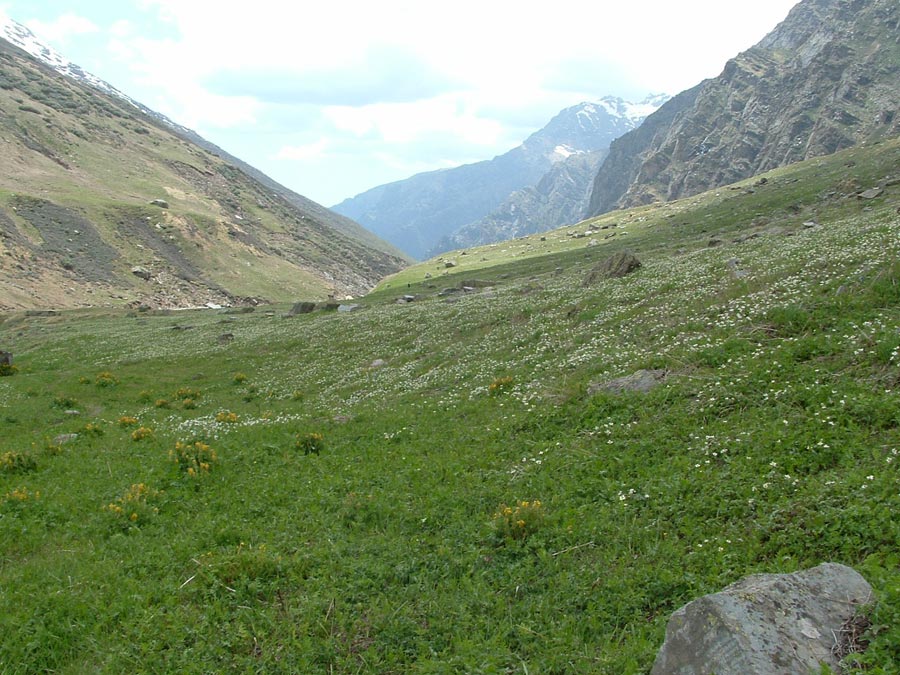 The whole ground is covered with flowers as this is Ganesh ka bagicha.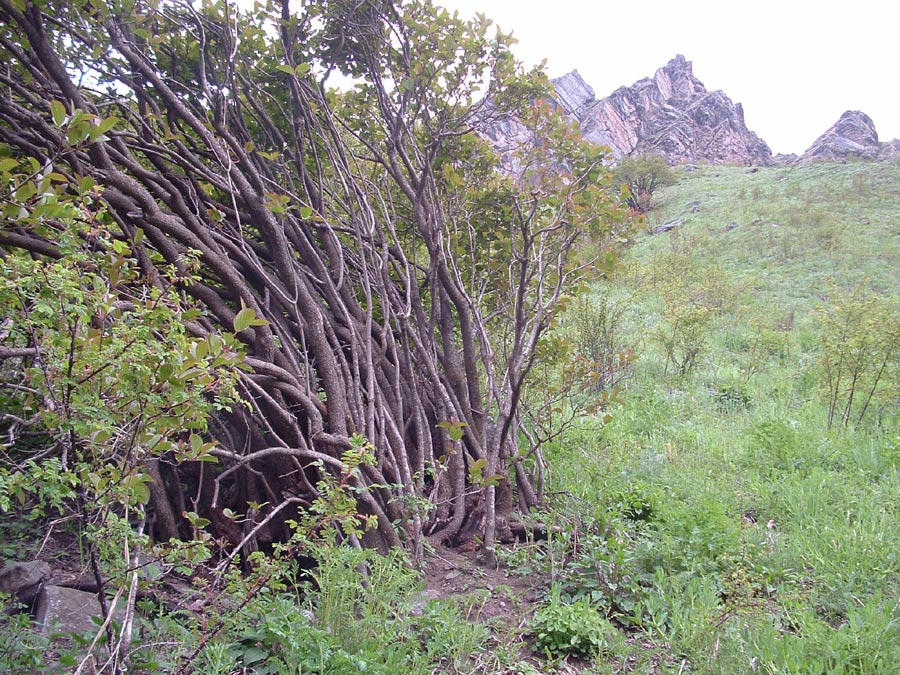 The trees are bent may be due to snow during winter months.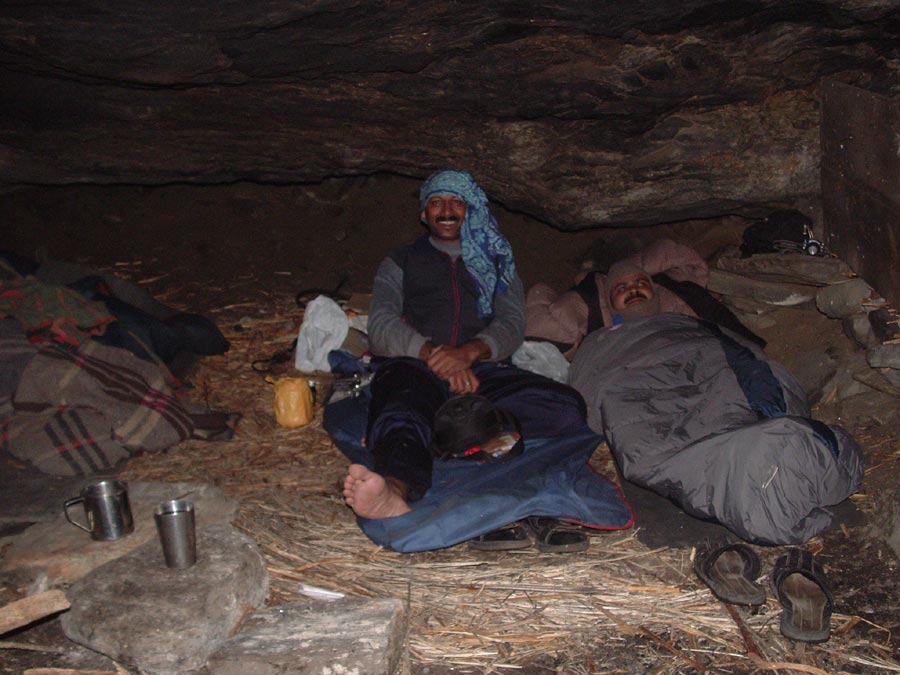 Our cave shelter during two days at Majhoni.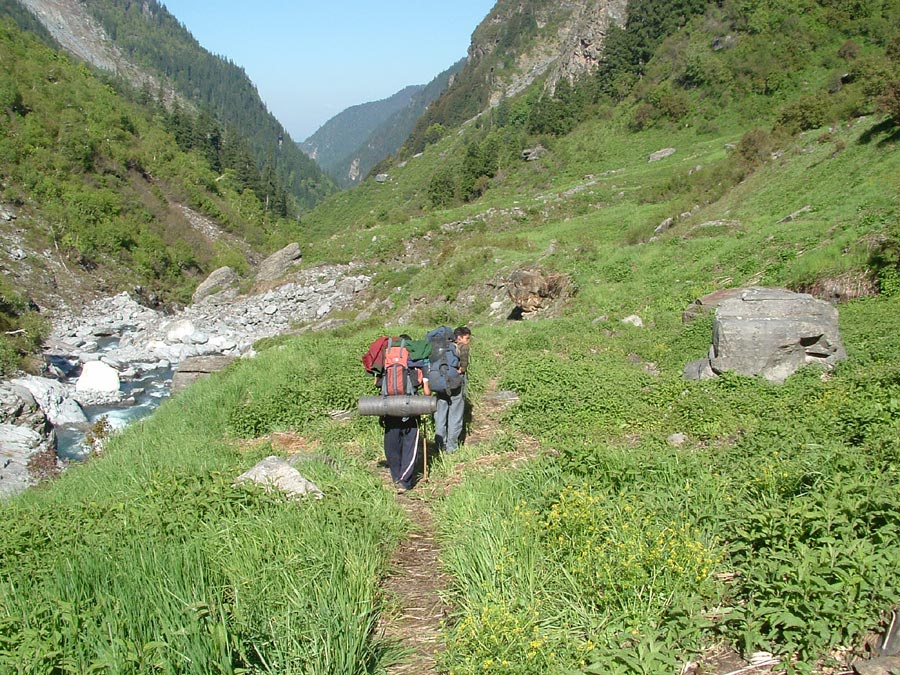 The walk back begins.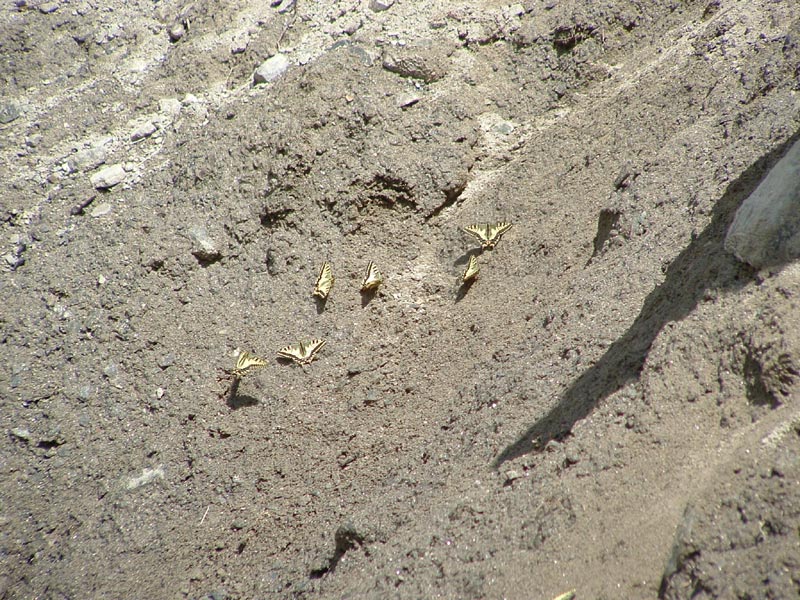 I could not hold myself from taking the pic of these butterflies on the trail passing a land slide zone.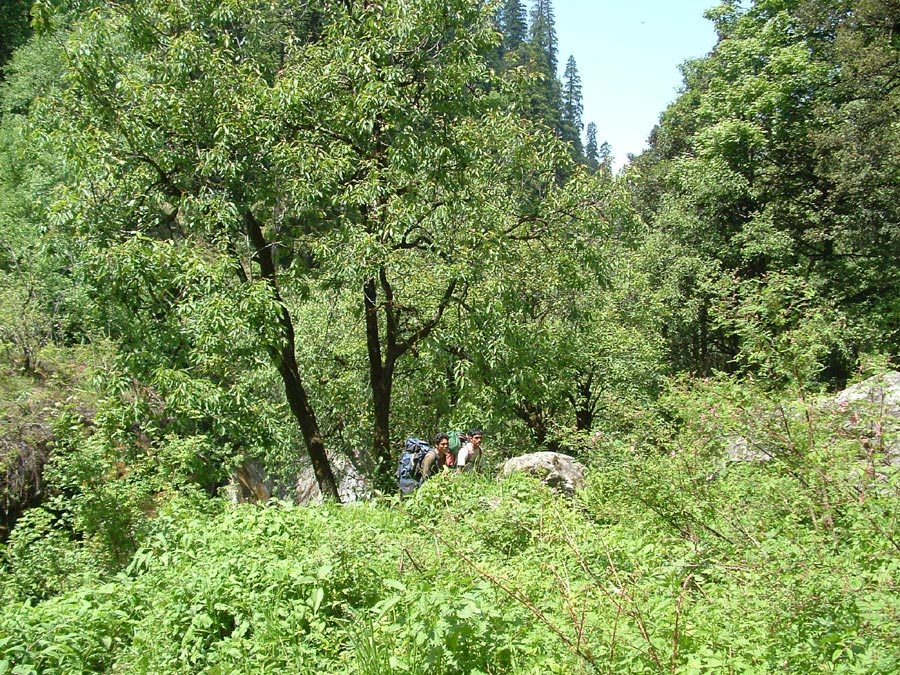 Due to thick vegetation it is advisable to be in site of other team members.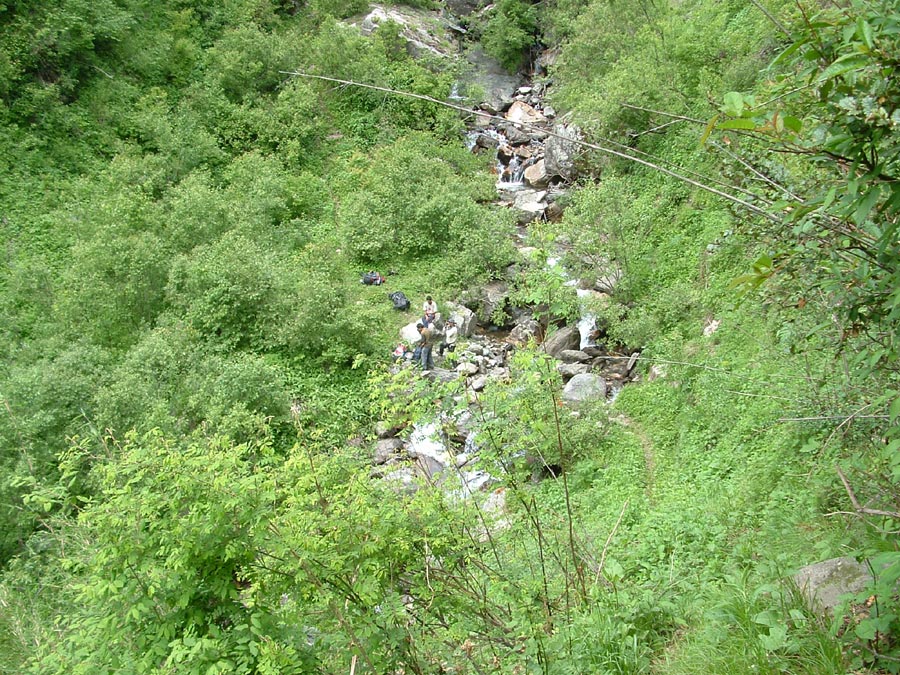 The nala before the climb to Nada Thach was a good stopping point for Lunch break.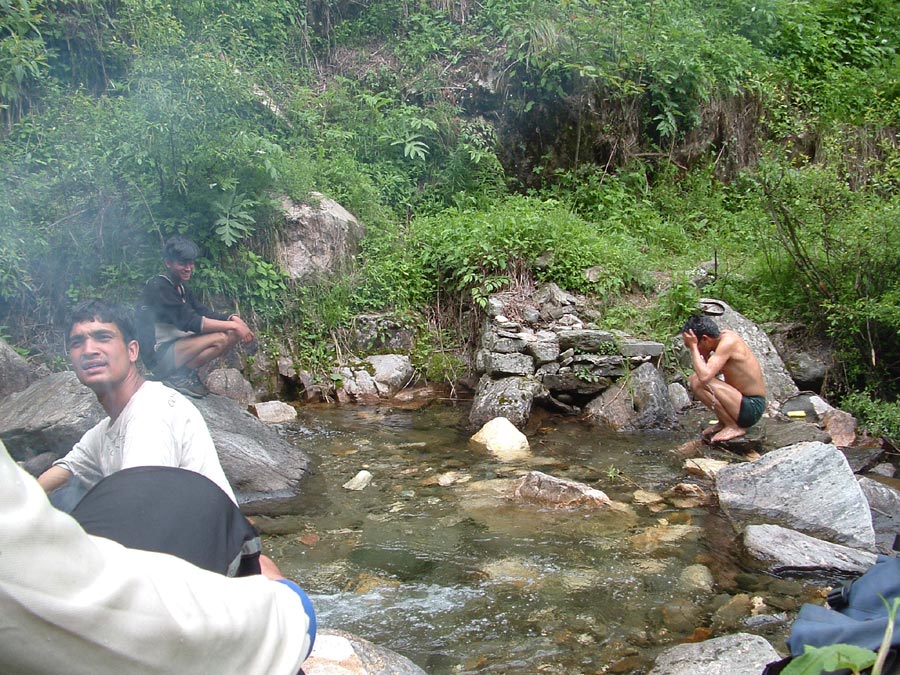 Water was too cold for us but for locals it was bathing times.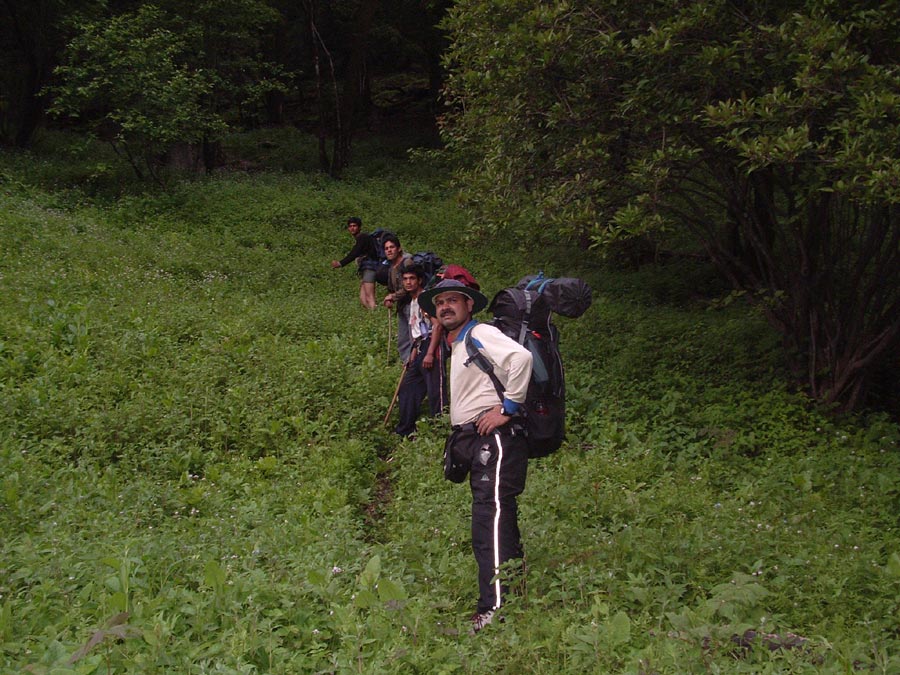 The climb into the thick jungle starts after the steep climb from the nala.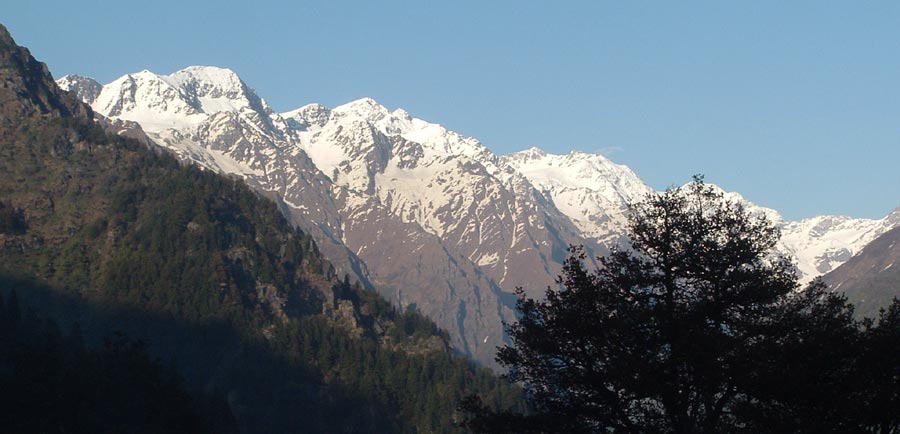 Somewhere beyond lies Sirikand Mahadev.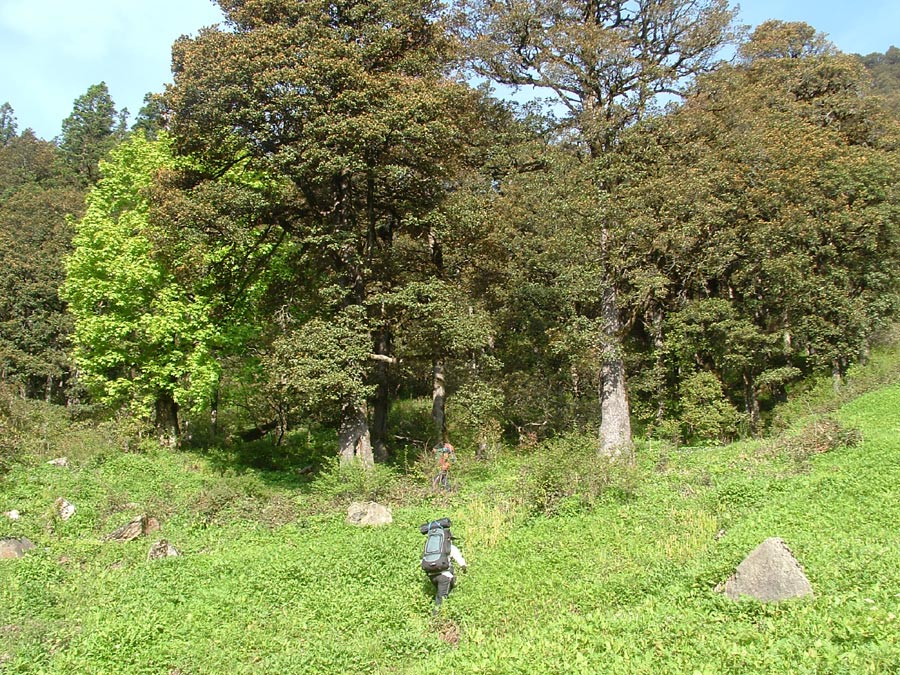 Small climb upto the ridge beyond Nada Thach and the climb down to Rolla begins.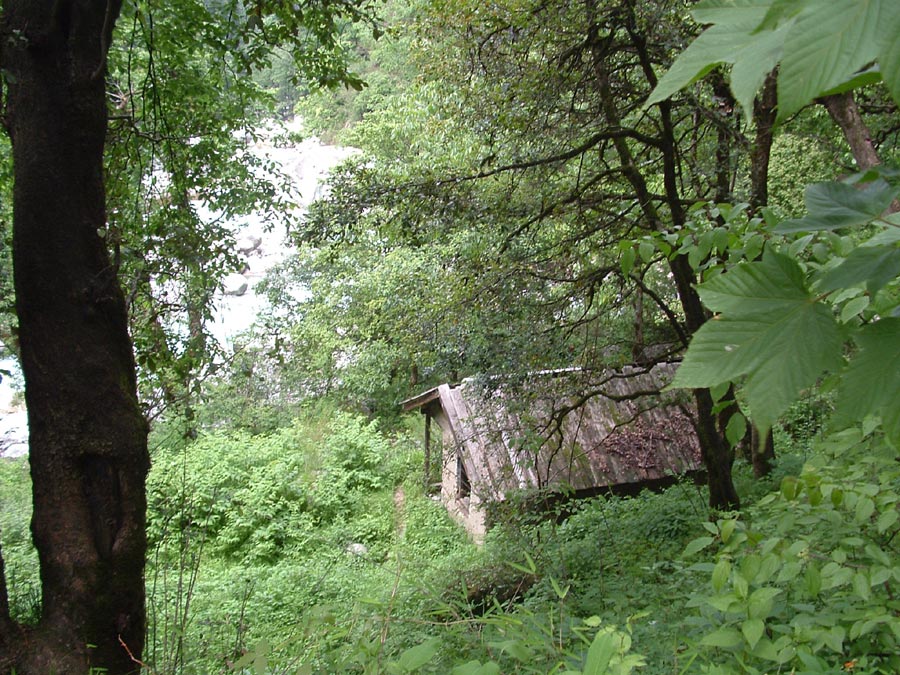 The un-maintained Chalocha hut.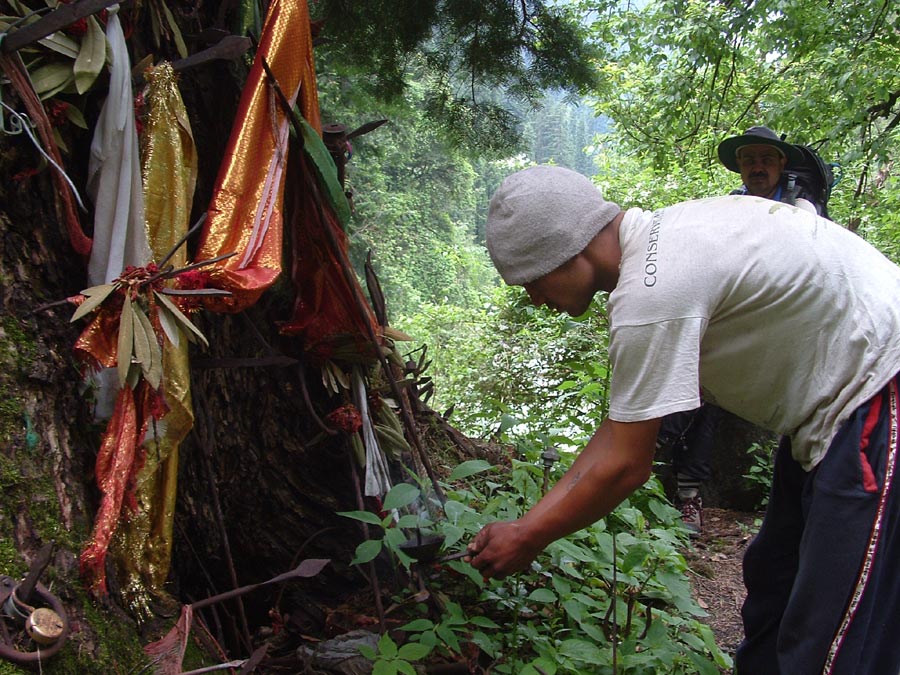 Thanks to the Gods of the valley for giving us a rain free trek.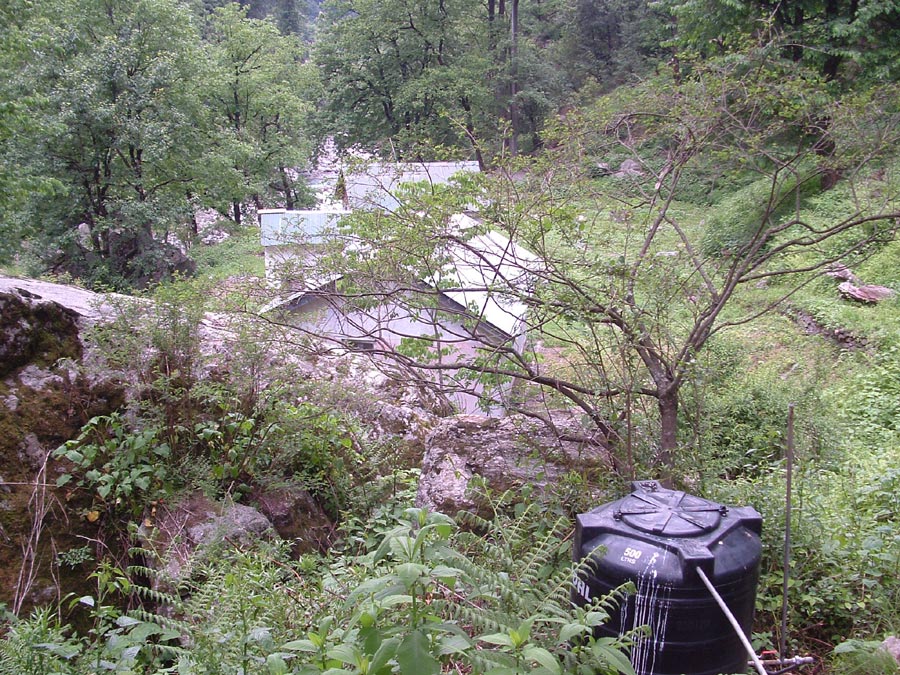 The Rolla hut complex.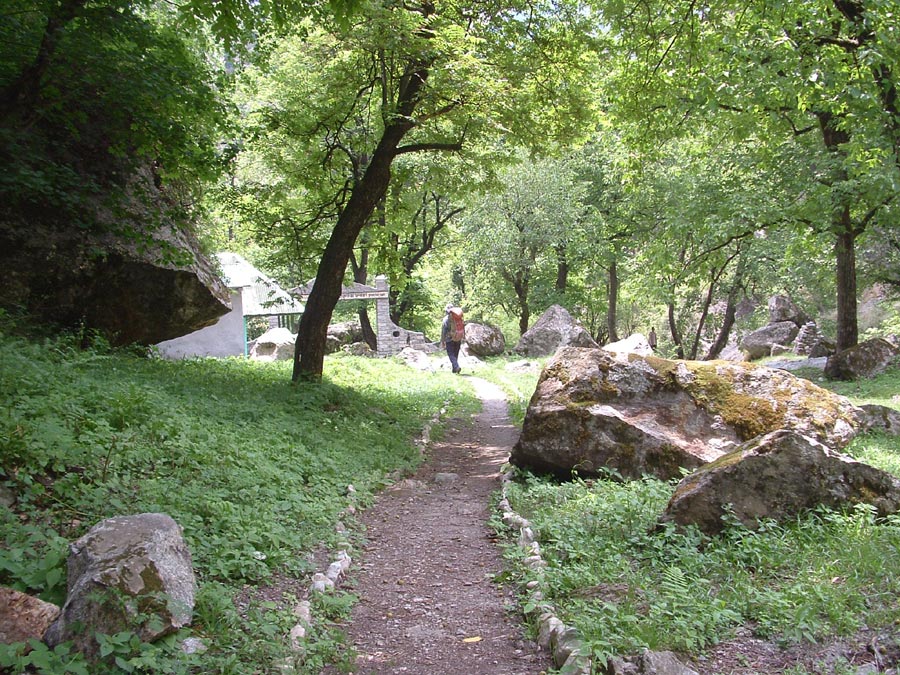 Thanks for the visit, come back again. Moving out of the Park gate.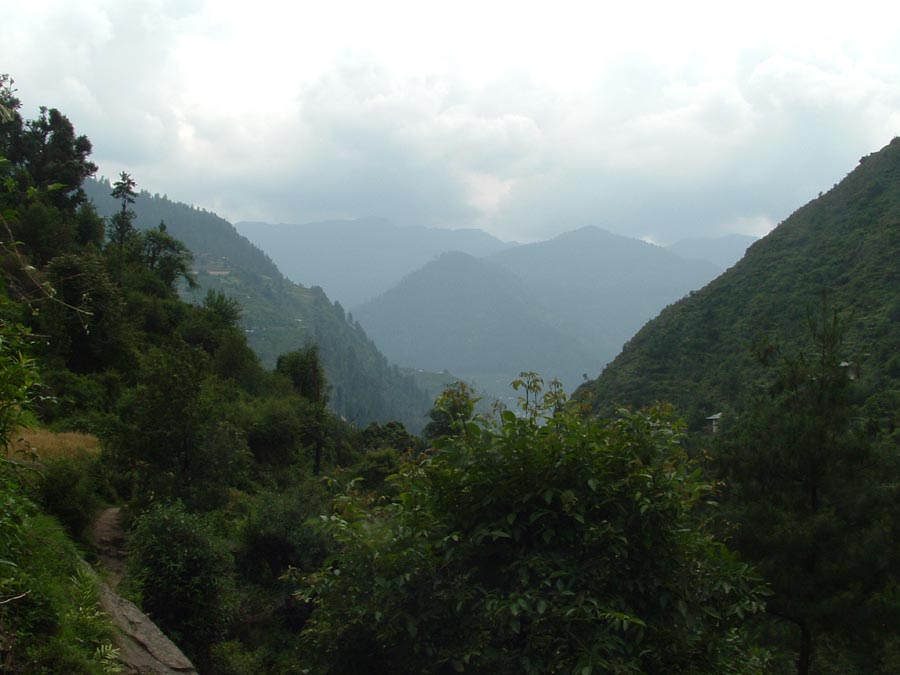 The clouds were gathering as we reached Gushaini.
Tirthan Valley Trek Photos Part I
Tirthan Valley Trek Photos Part II
Tirthan Valley Trek Top Story First Part
KEEP THE MOUNTAINS CLEAN
Copyright © by Himalayan Camping All Right Reserved.
Published on: 2008-08-17 (3947 reads)
[ Go Back ]