Tirthan Valley Trek 01






TIRTHAN VALLEY TREK
Part I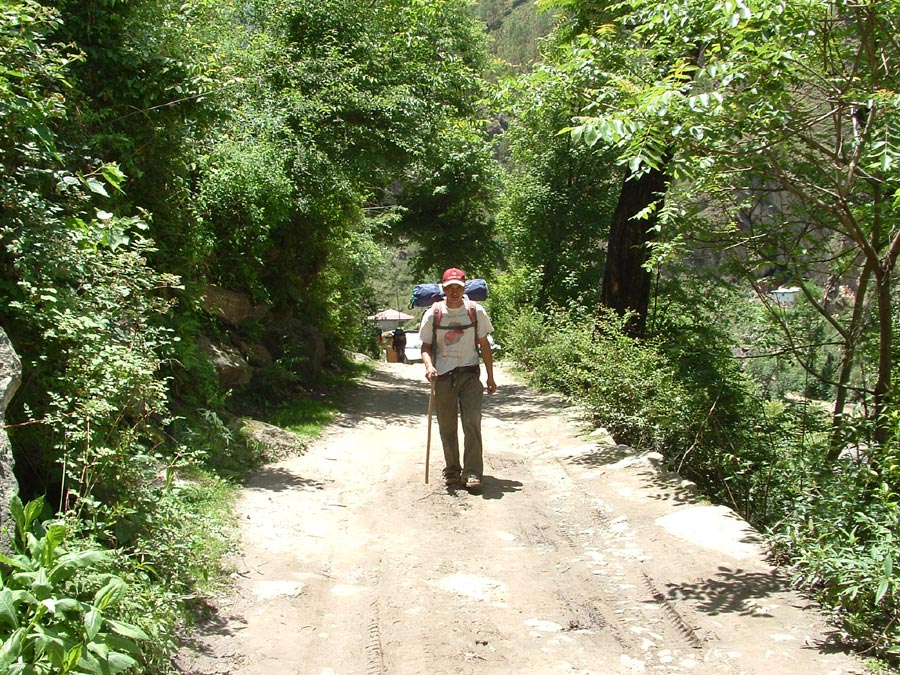 Tekram our guide leads the way out of Gushaini, the road head.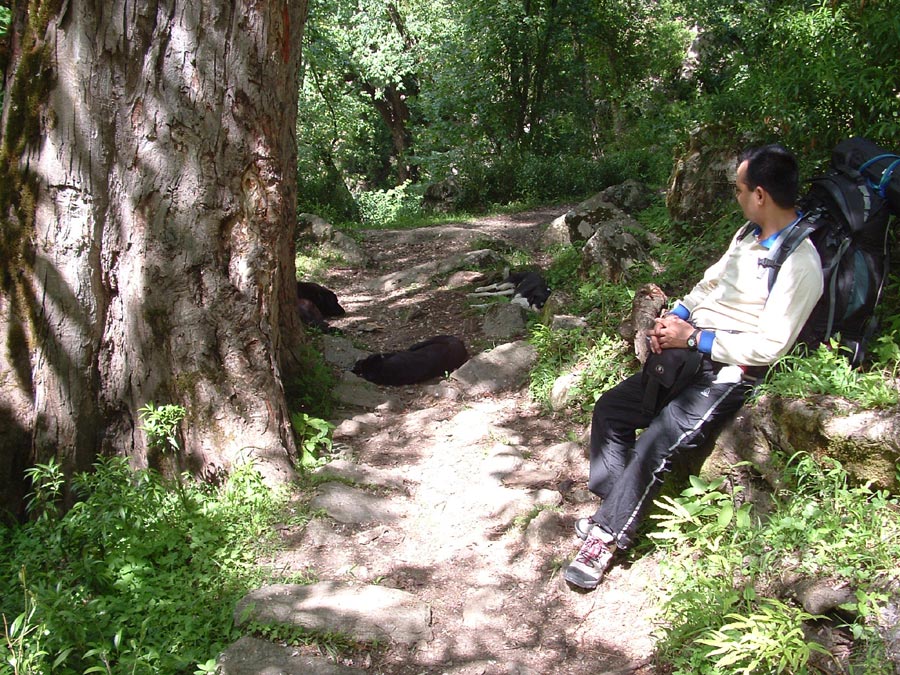 Three big shepherd dogs blocked our way as we approach the GHNP gate and lied down.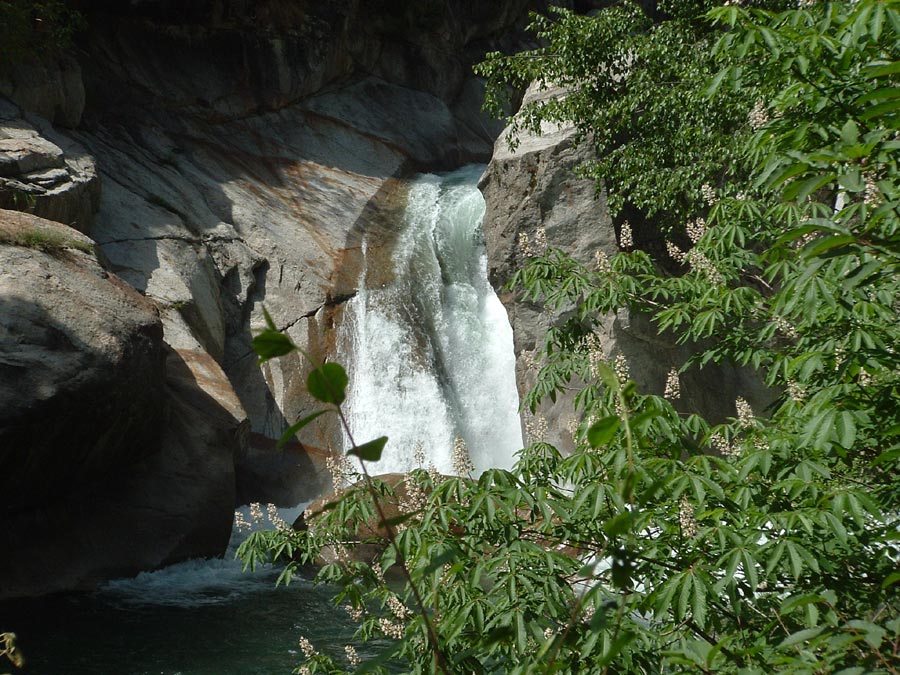 Tirthan takes a big drop before one enters the park.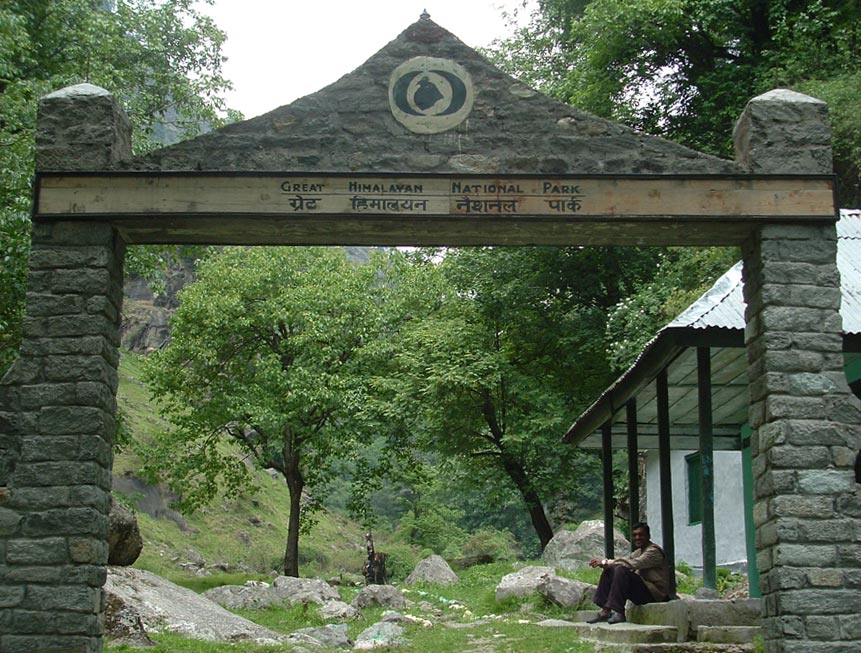 The gate of the Great Himalayan National Park (GHNP), where the permits get checked and entered in the register.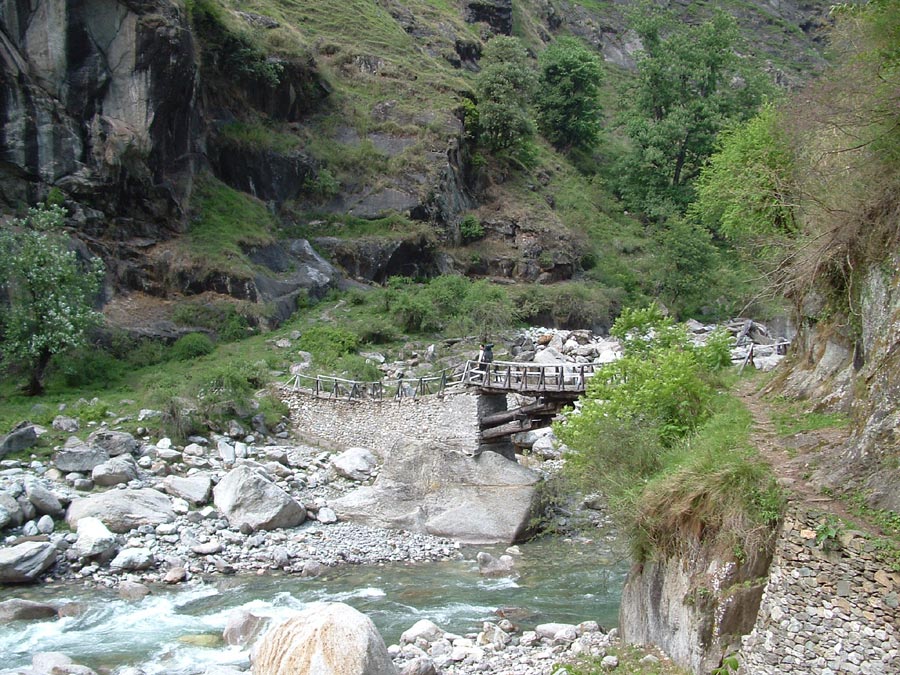 The bridge takes us to the right bank of Tirthan, where we remain till the very end of the trail.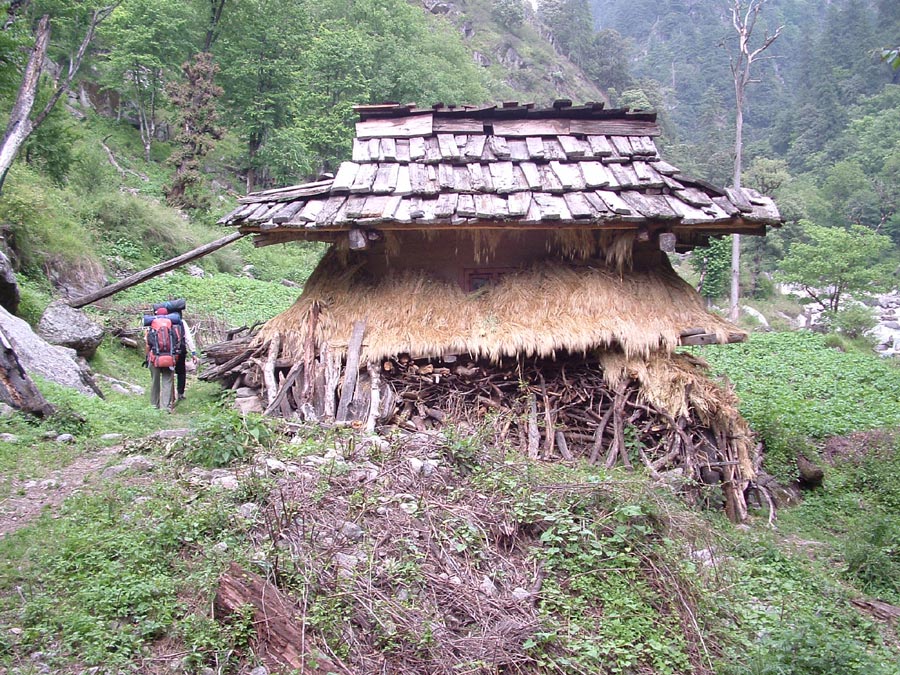 The only private hut in the park area where an old couple lives.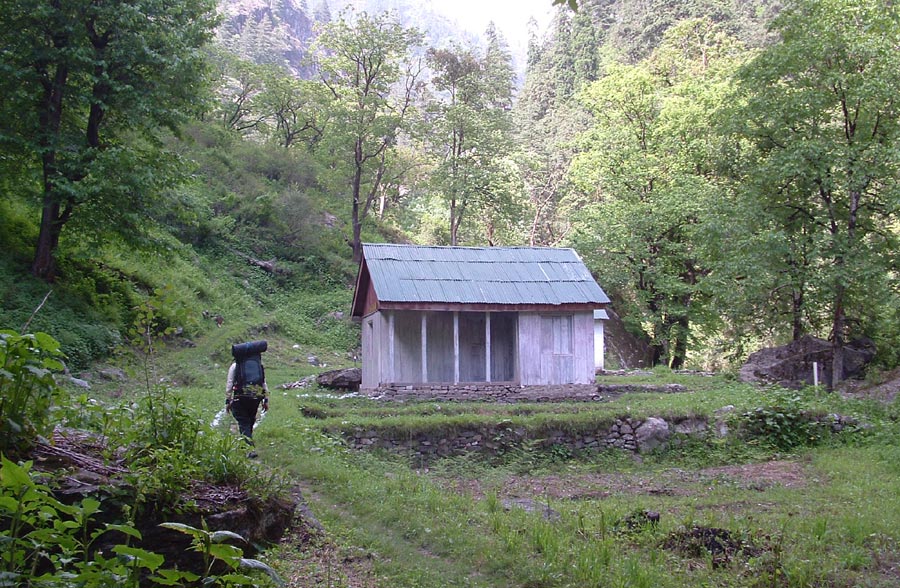 The hut at Rolla is a convenient first day stop.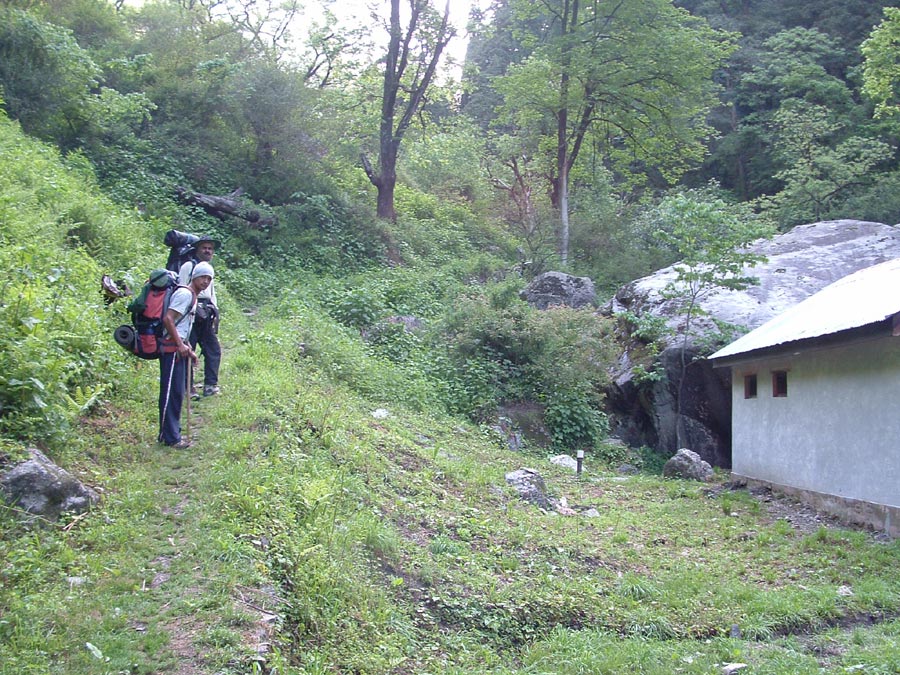 The start of second days walk.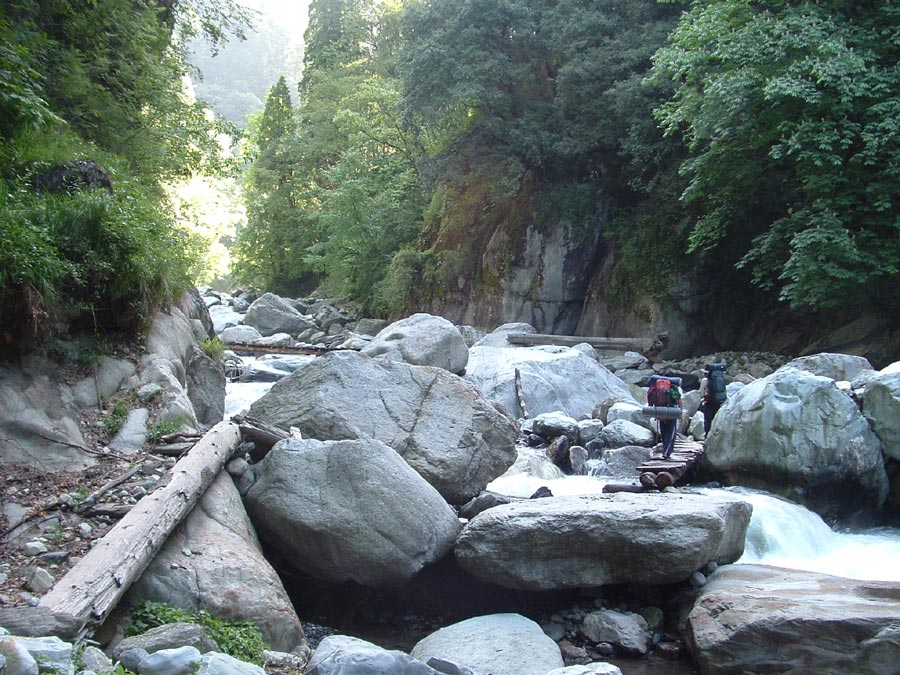 The log bridges zigzagging over Tirthan.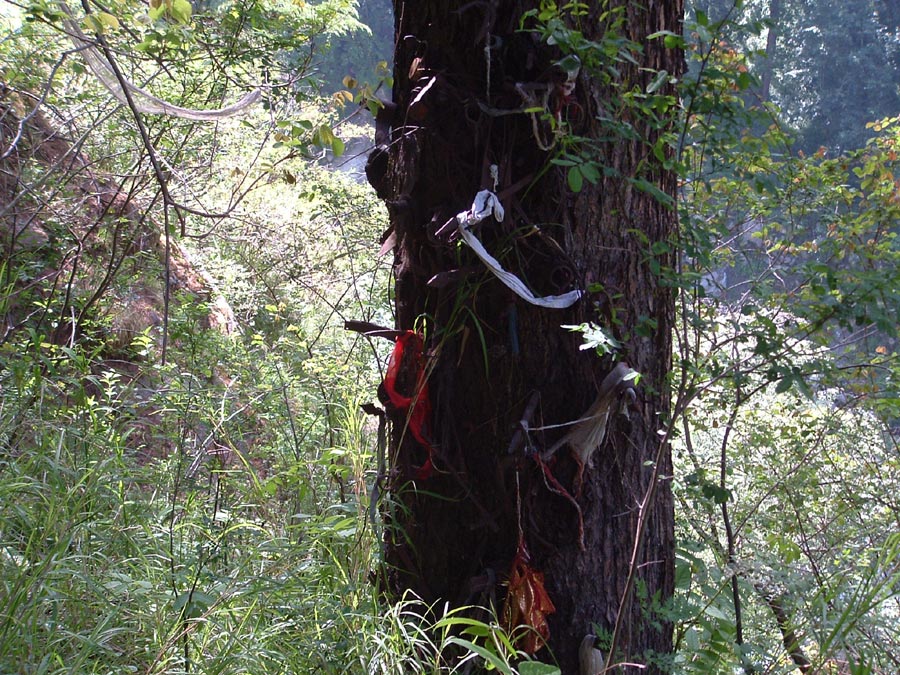 Local praying site.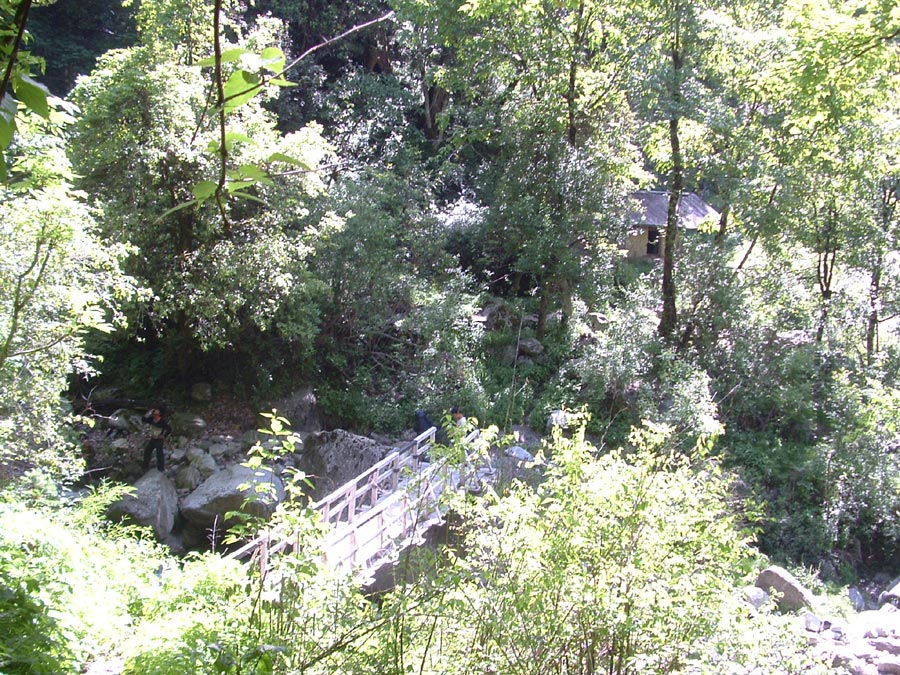 Two hours walk from Rolla brought us to Chalocha hut amidst thick jungle.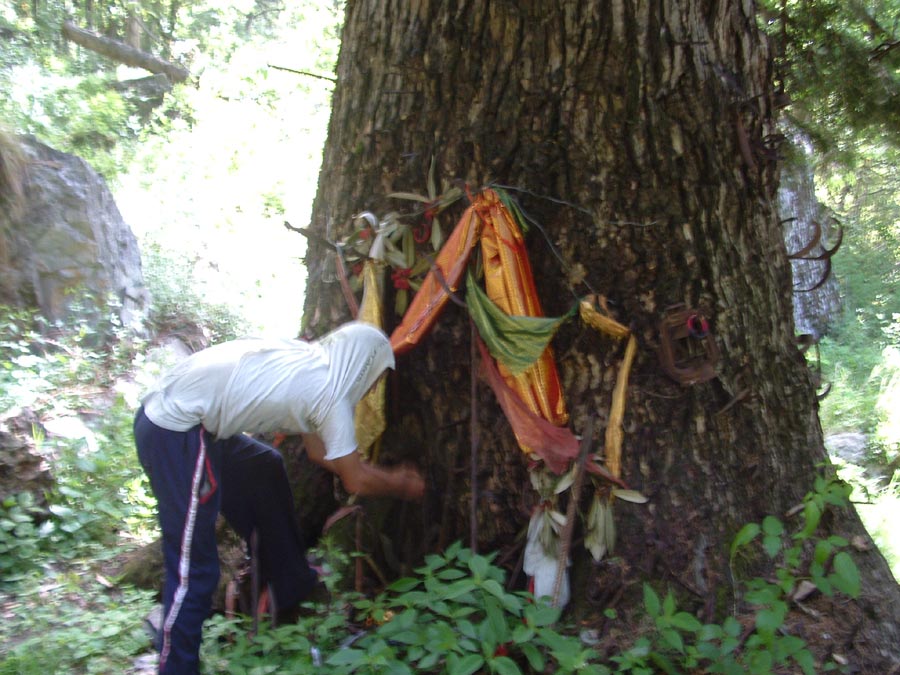 Tekram performs a small puja at the beginning of the climb.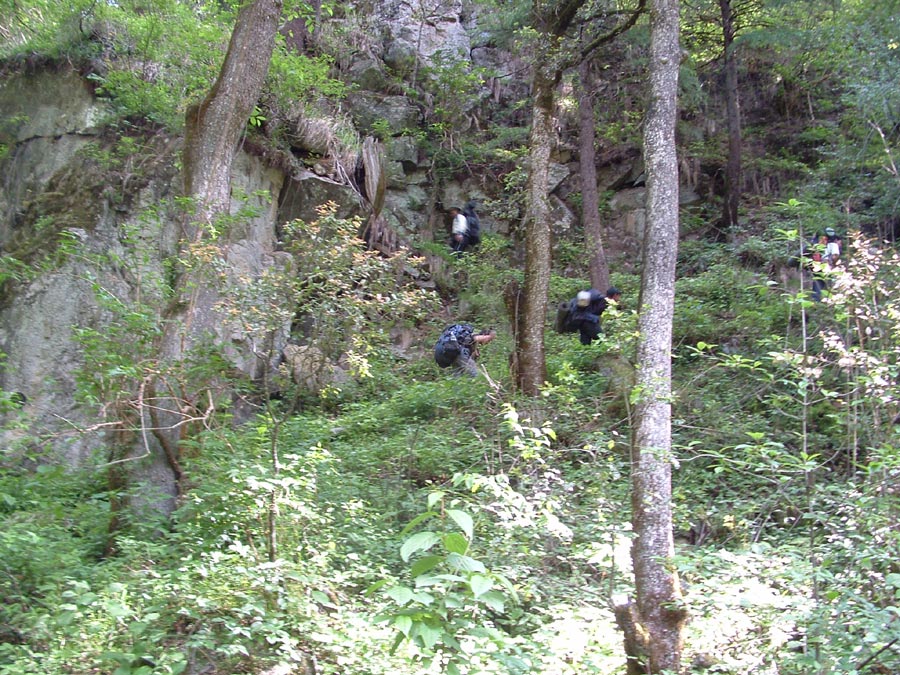 The zigzagging trail trough thick vegetation after Chalocha.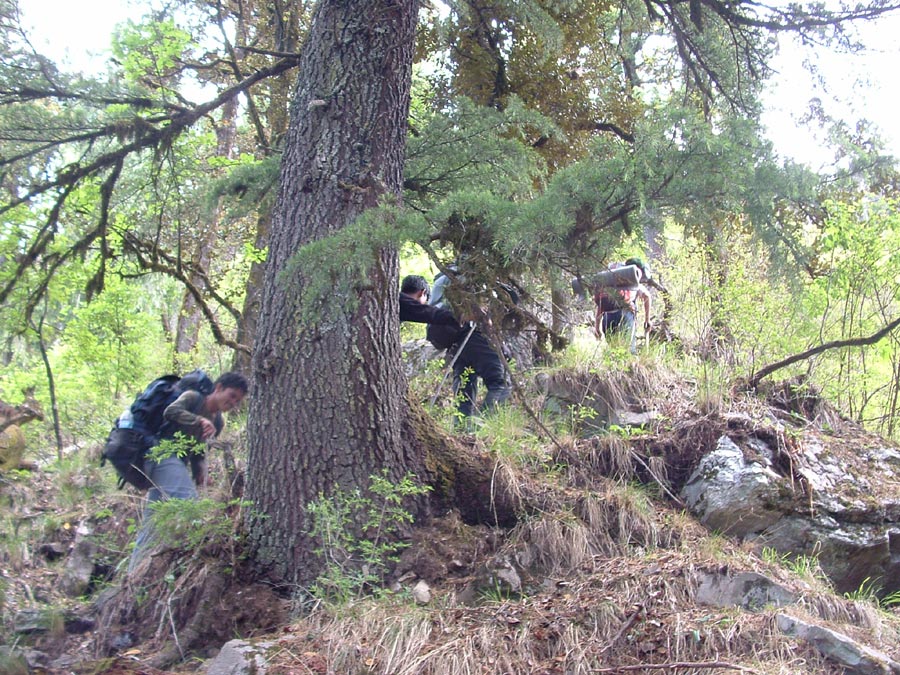 The steep climb does not leave us.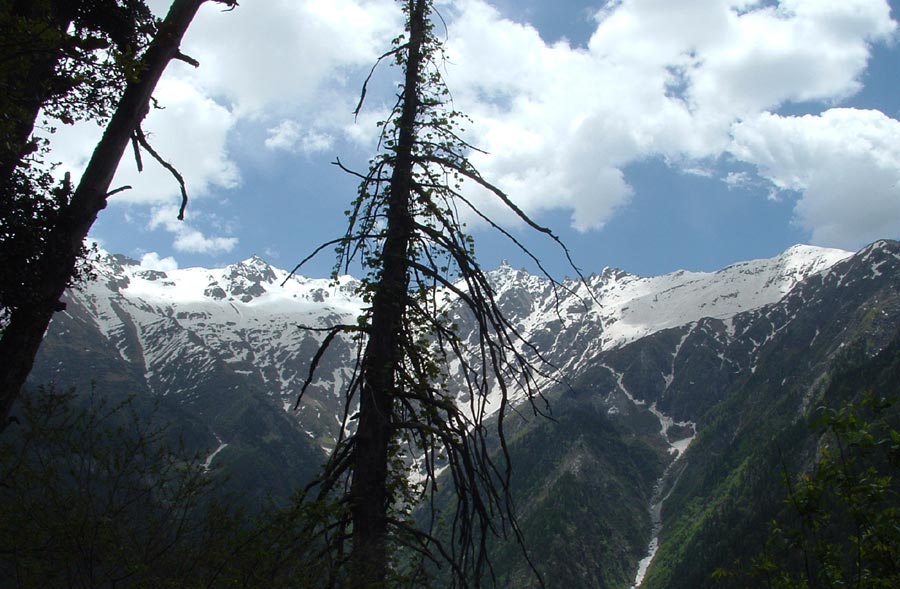 The higher reaches are still snow covered as are the high meadows on the other side of the valley.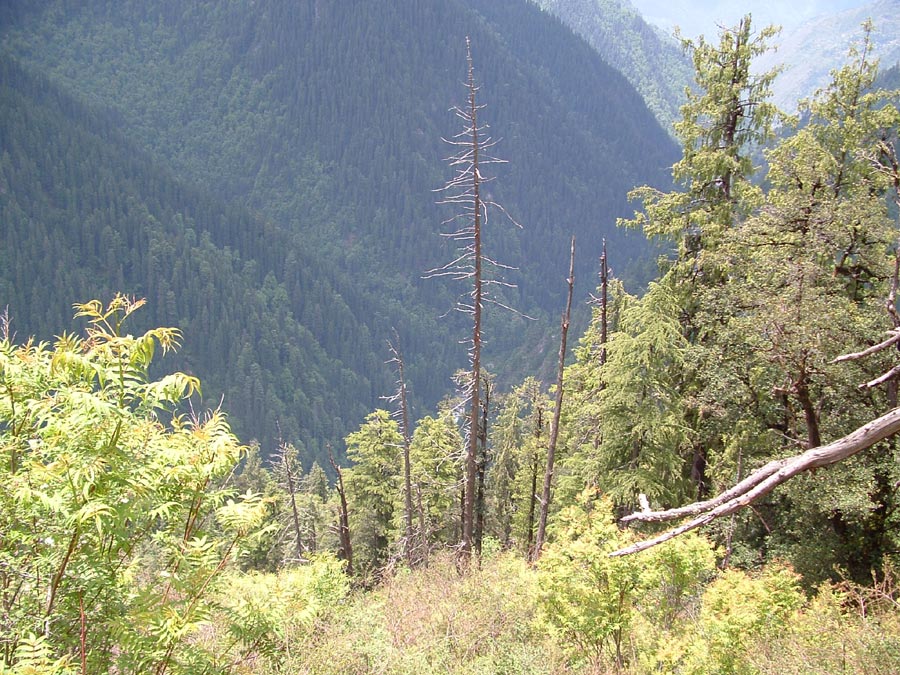 Yes, we are gaining altitude. Tirthan flows deep down in the valley.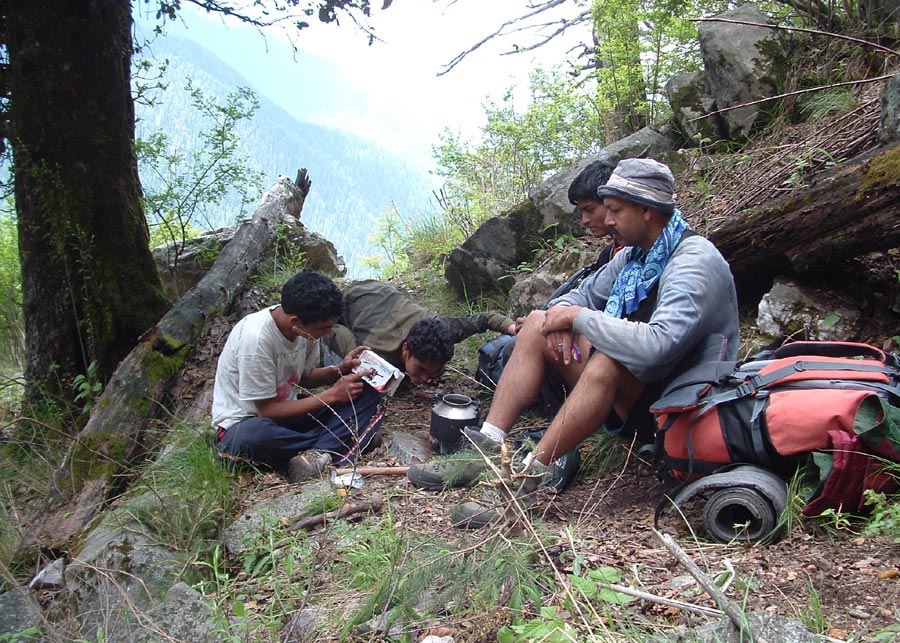 Lets try making tea on this stove.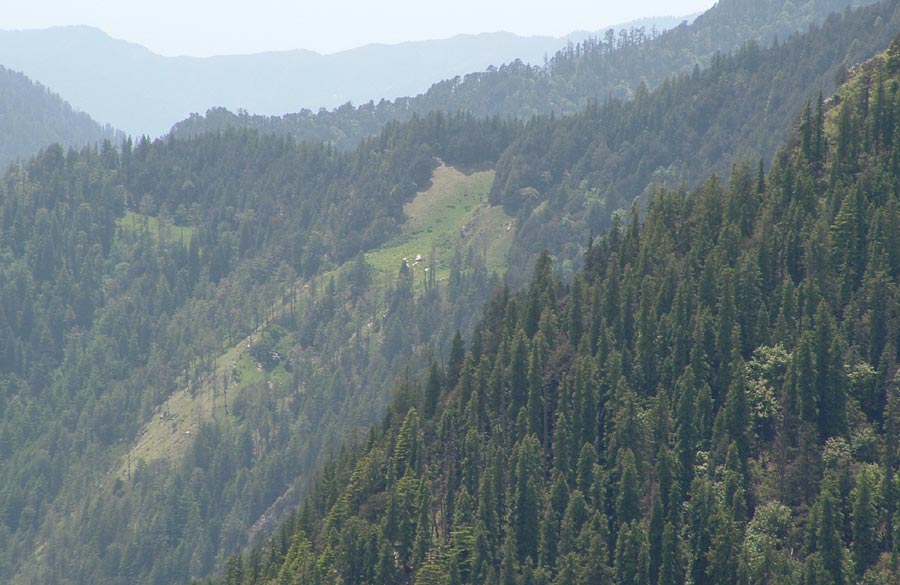 Shilt meadow seen from the trail as we move towards Nada Thach.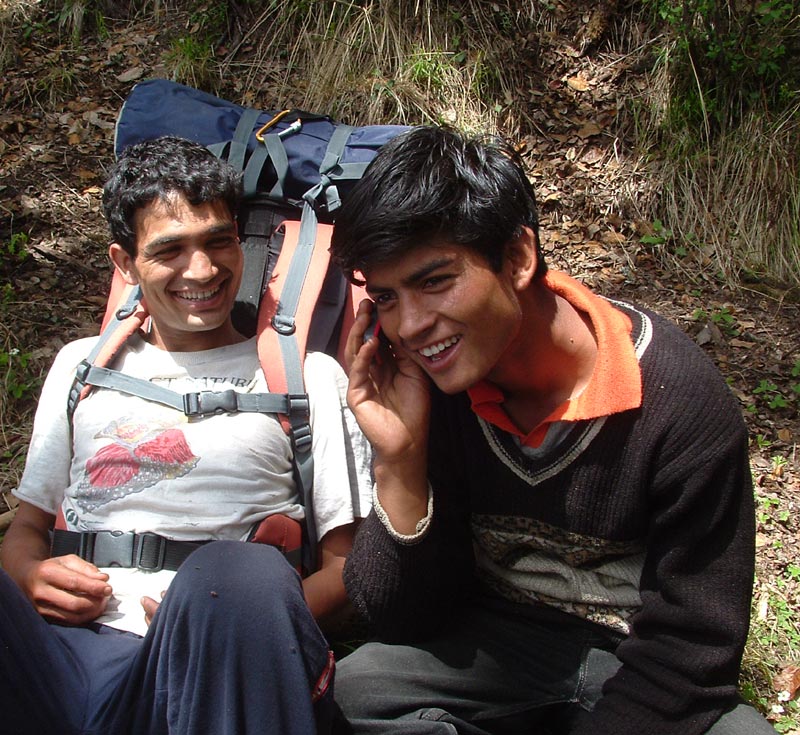 The faces lit up as one gets mobile signal and is able to speak.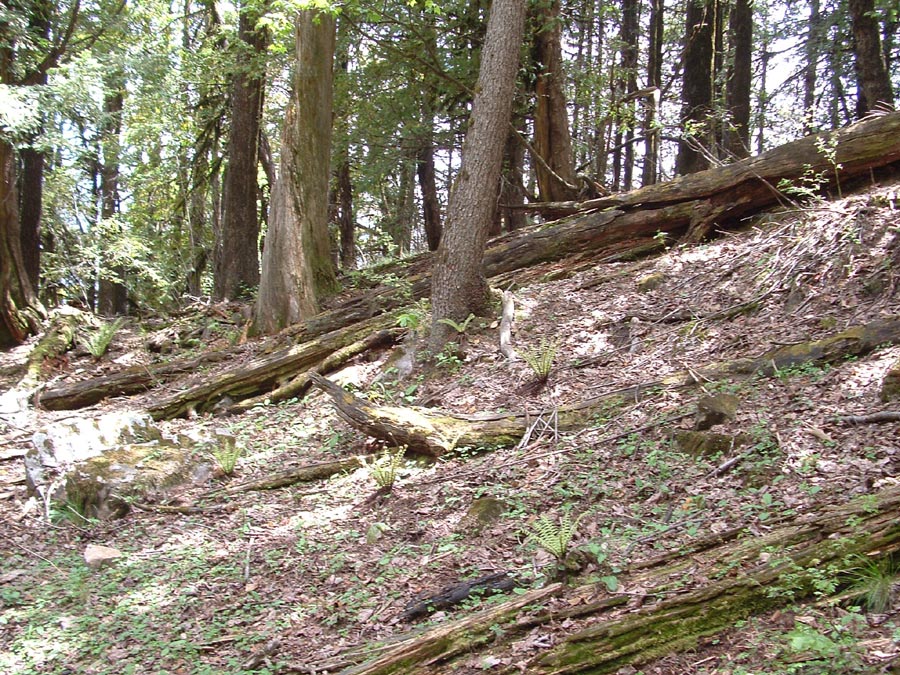 No dearth of dead wood.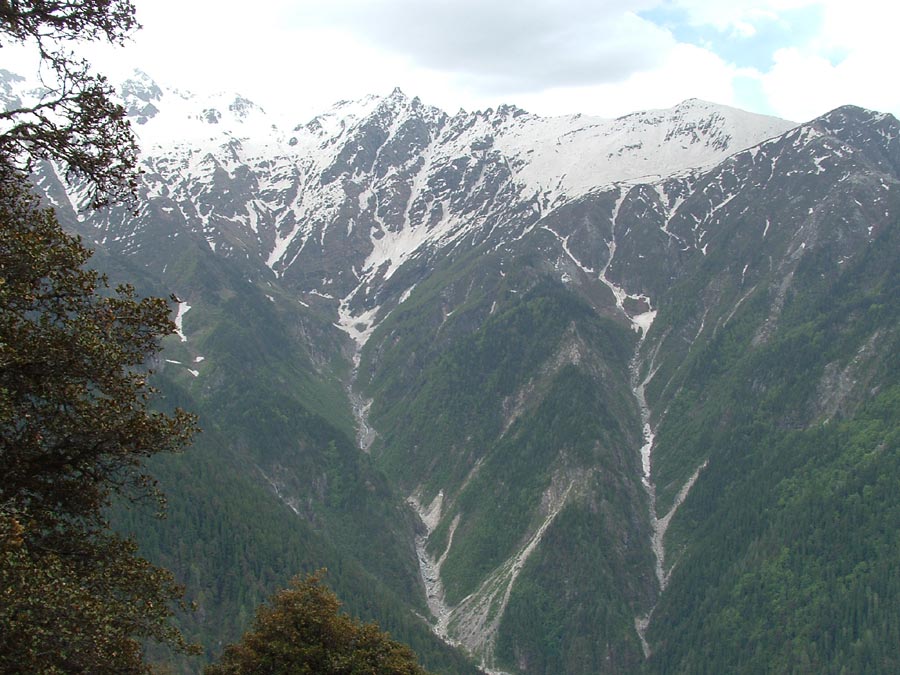 The clouds are gathering over the high peaks across the valley.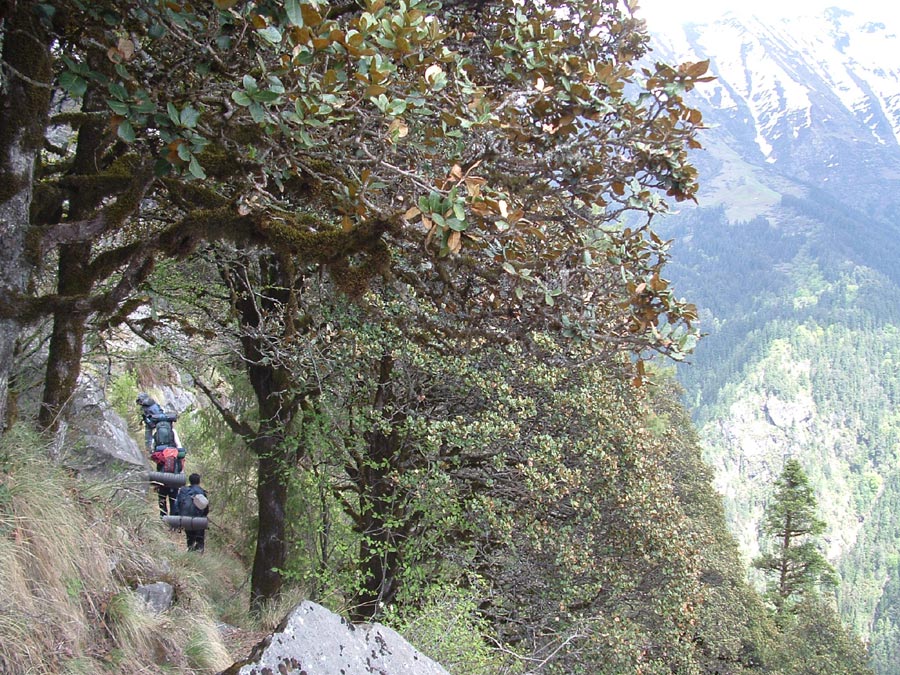 What a fun to walk over this flat trail, even if for a few minutes.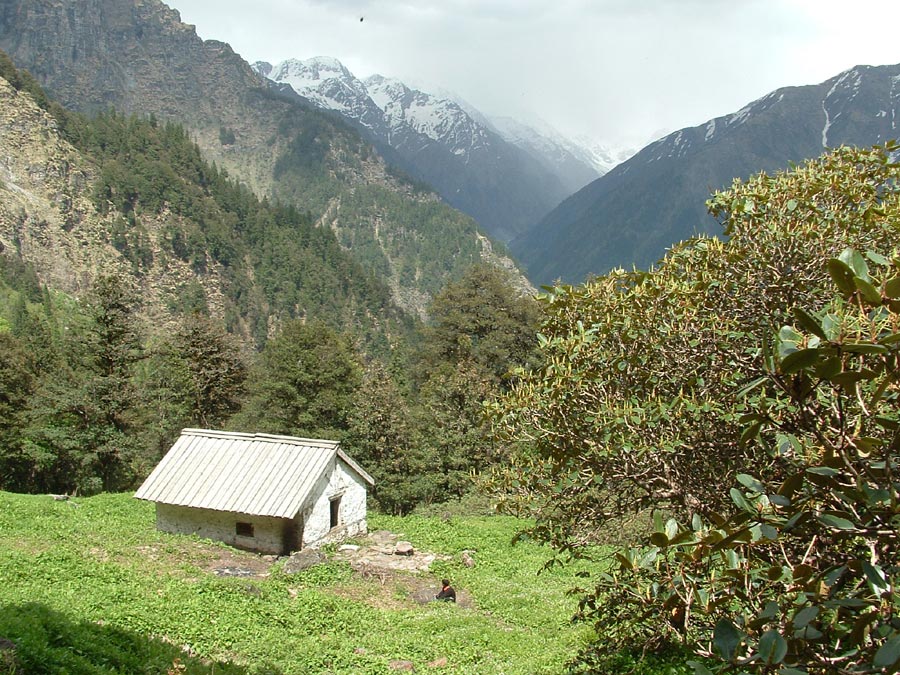 Finally the hut at Nada Thach.
Tirthan Valley Trek Photos Part II
Tirthan Valley Trek Photos Part III
Tirthan Valley Trek Top Story First Part
KEEP THE MOUNTAINS CLEAN
Copyright © by Himalayan Camping All Right Reserved.
Published on: 2008-08-17 (6272 reads)
[ Go Back ]