Karzok to Kibber Photo Part II






Karzok to Kibber via Prang la
Part II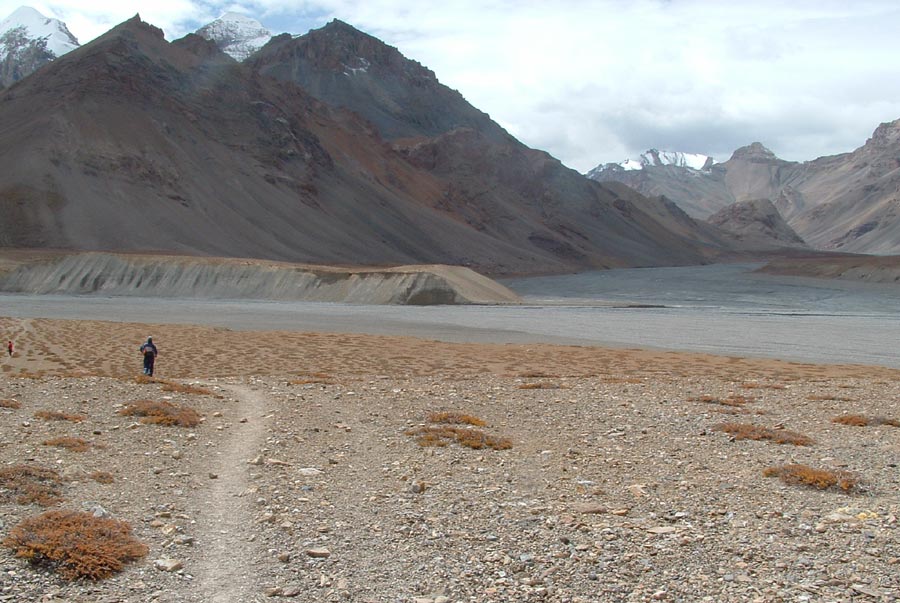 Small trail passes through these vast plains and equally big nalas. Our luck they were all dry.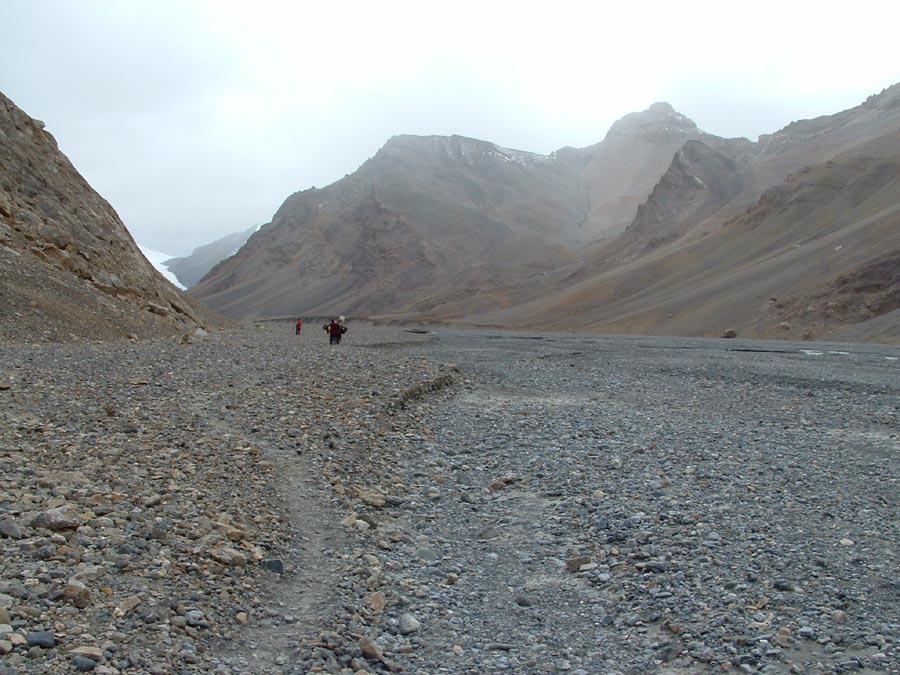 The valley is getting narrower, the glacier is moving down and the weather is getting bad.
The camping place is still 3 hrs away.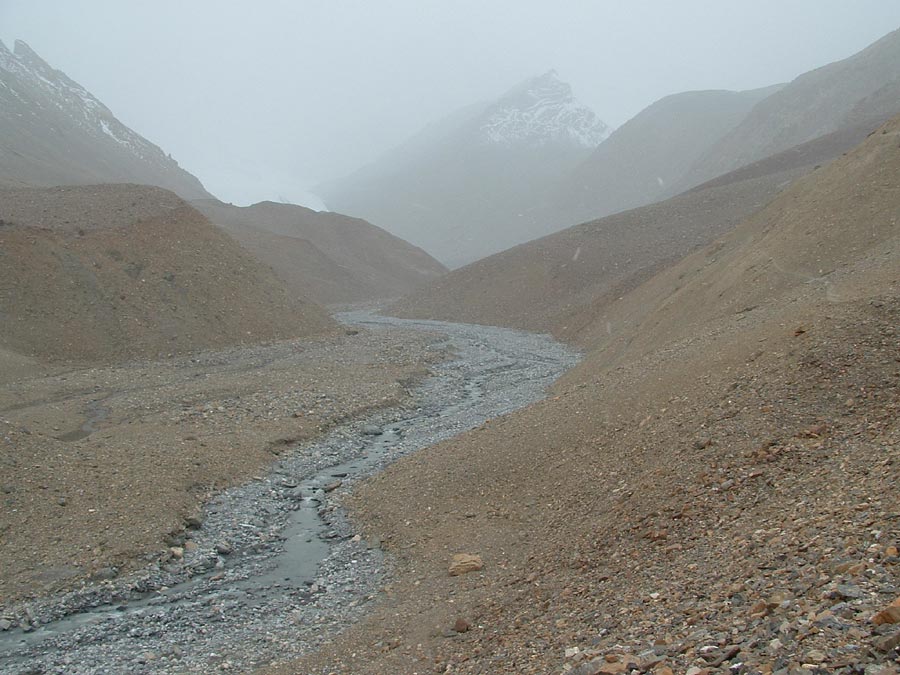 In the narrow valley the water was snaking its way down. The trail crossed the river and climbed up the slope.
Our Camp IV -Kharsa Gongma , was on the opposite side of the Pare chu , where the sun has just reached.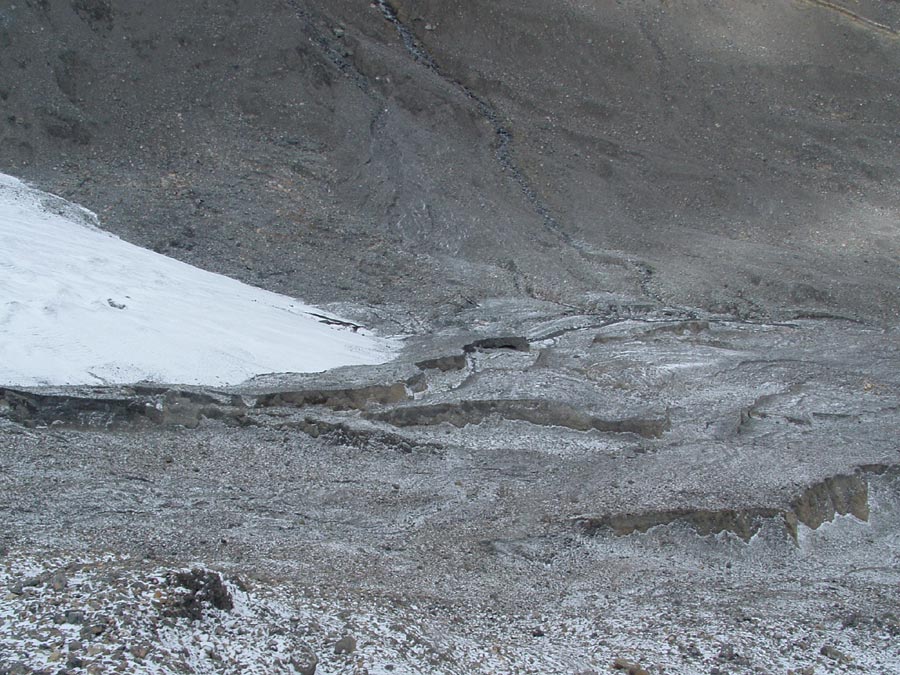 The snout of the glacier from where the Pare chu begins its journey.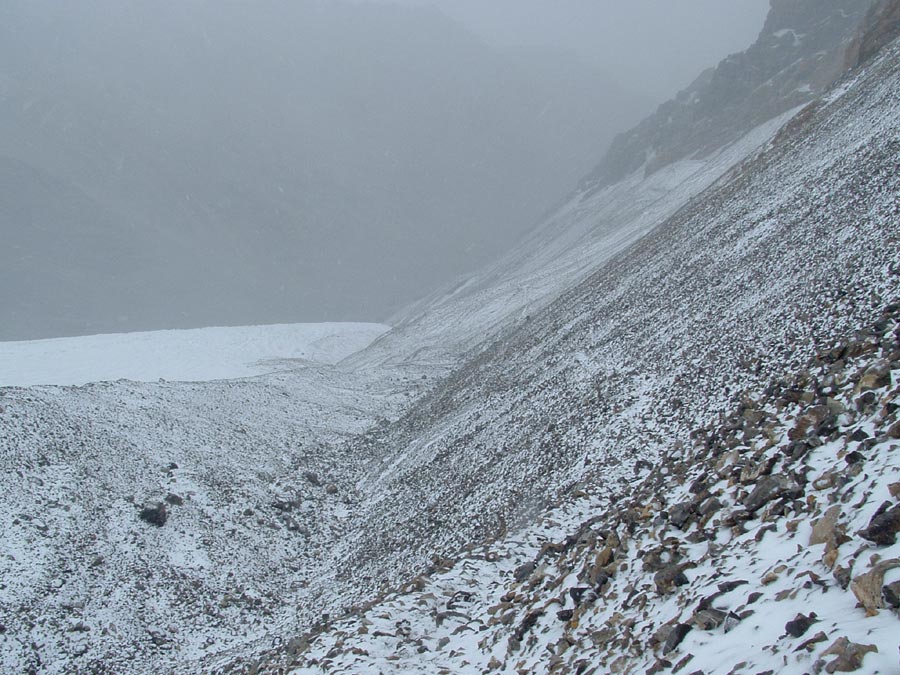 Slowly we climbed up the scree slope over a zigzag trail and reached the plateau of the Prang glacier.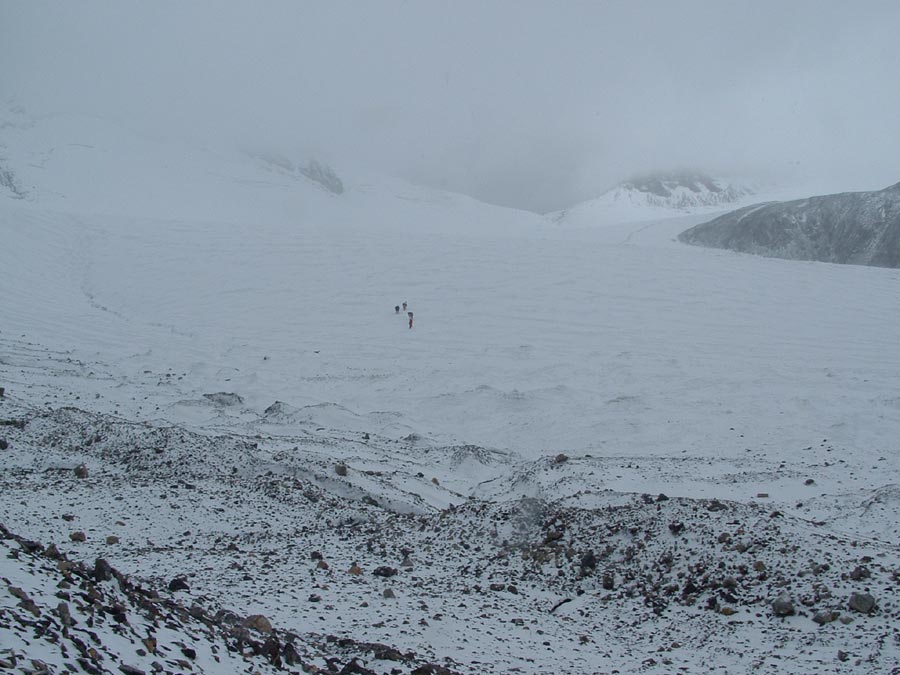 Wind was flowing full force and sleet falling with equal speed made our movement up towards the pass difficult.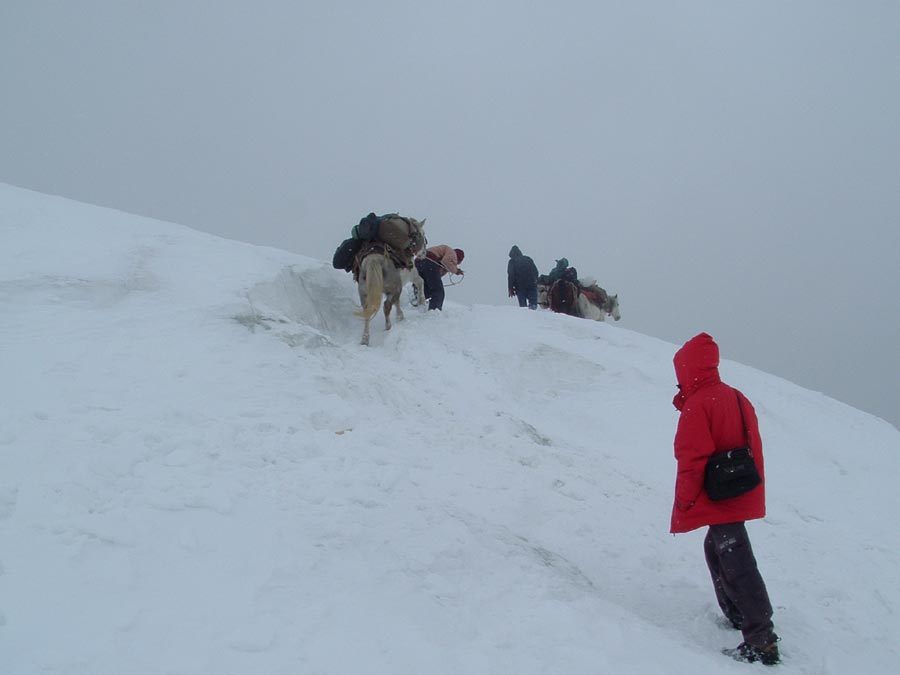 Horses had to be pulled and pushed up this ice slope, just below the pass.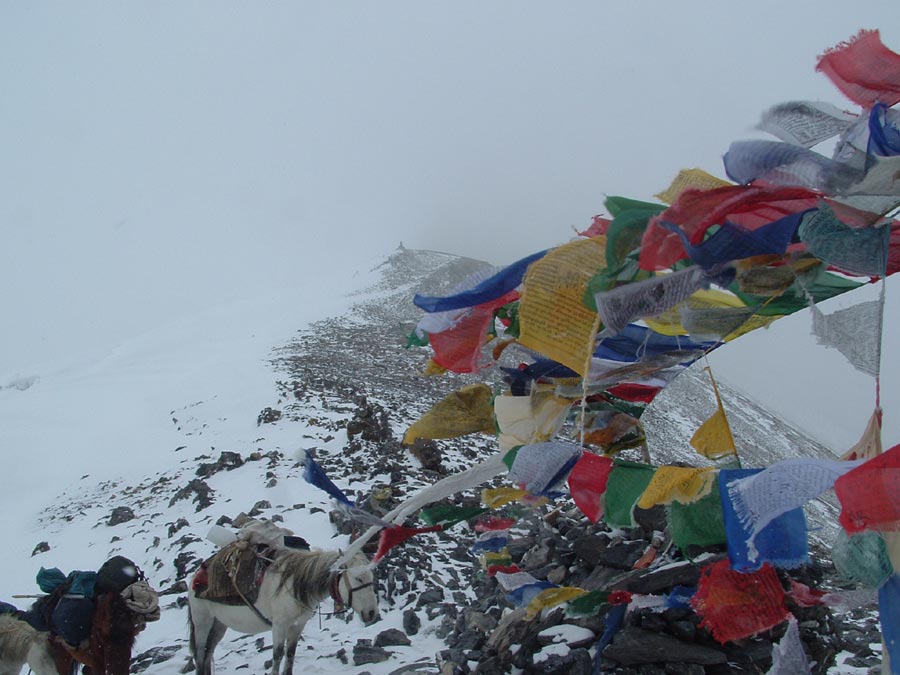 View left (east) of Parang la as we reached it.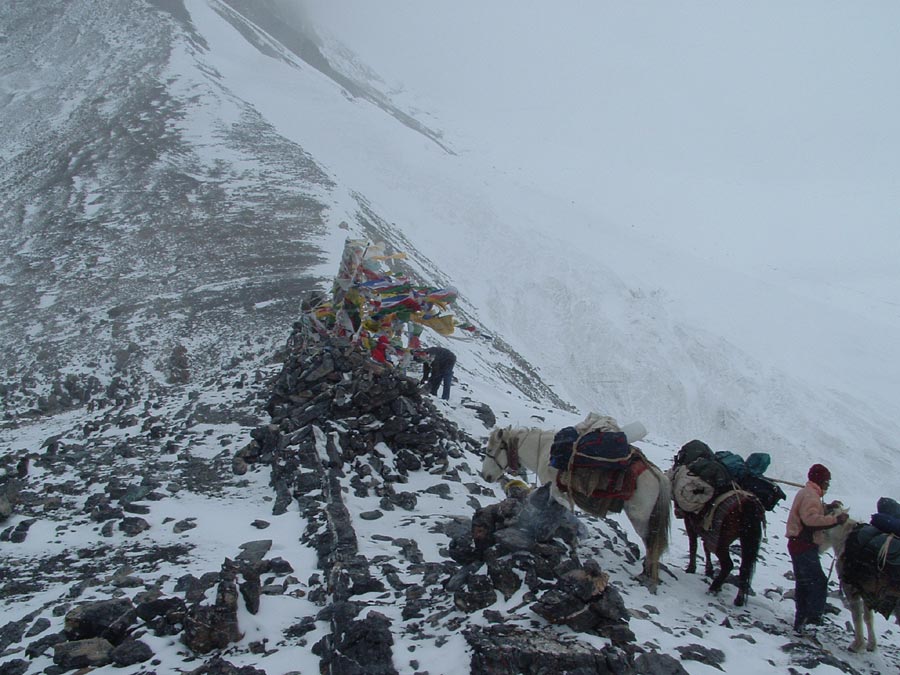 View right (west) of Parang la which is marked by some cairns and prayer flags flapping violently in strong wind.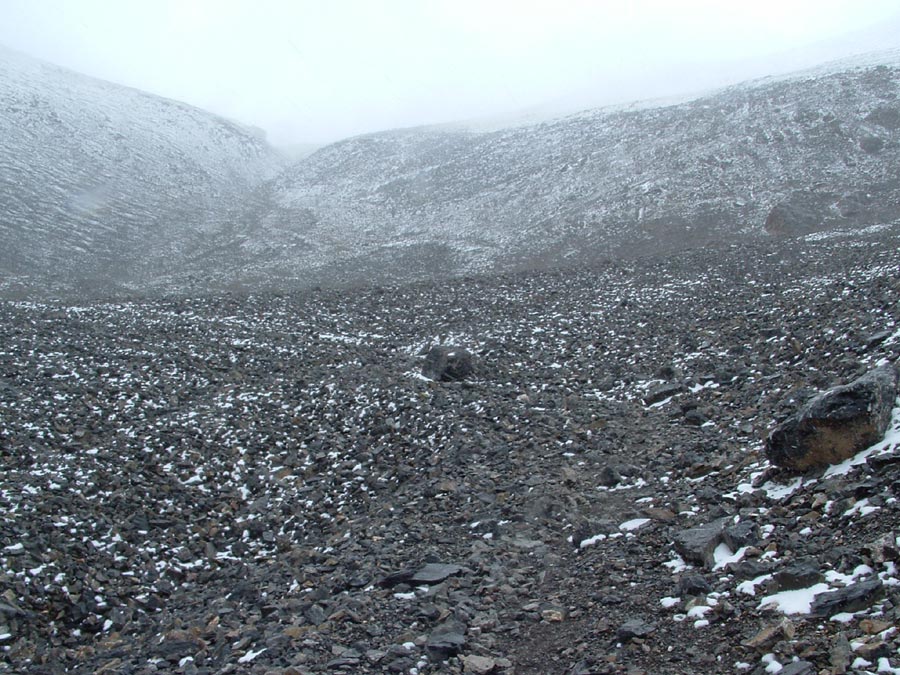 The trail down into Himachal was initially over this type of terrain.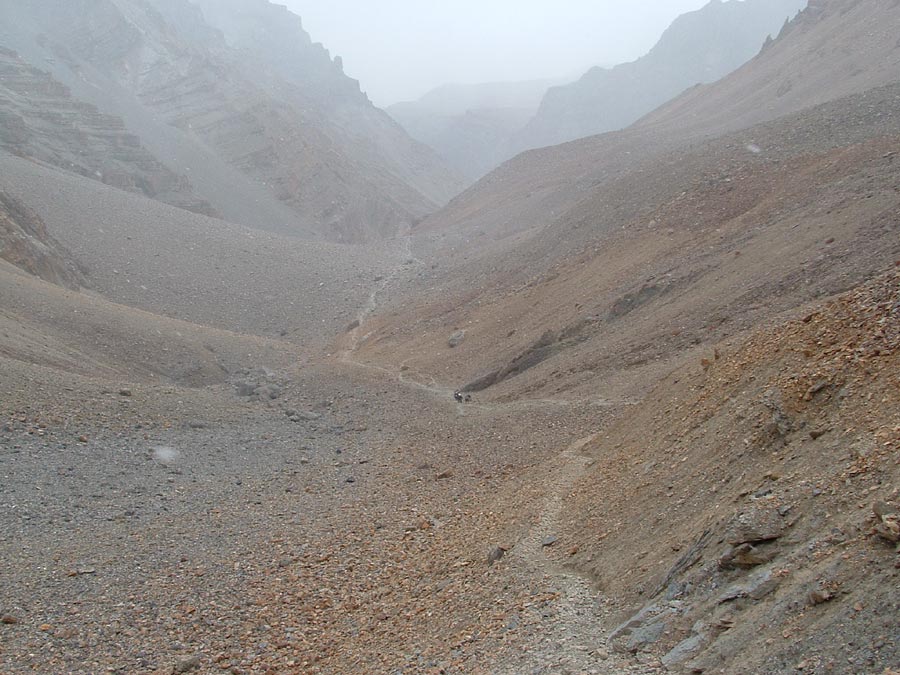 After the Borogen camping ground the trail moves towards the Parilungbi river gorge.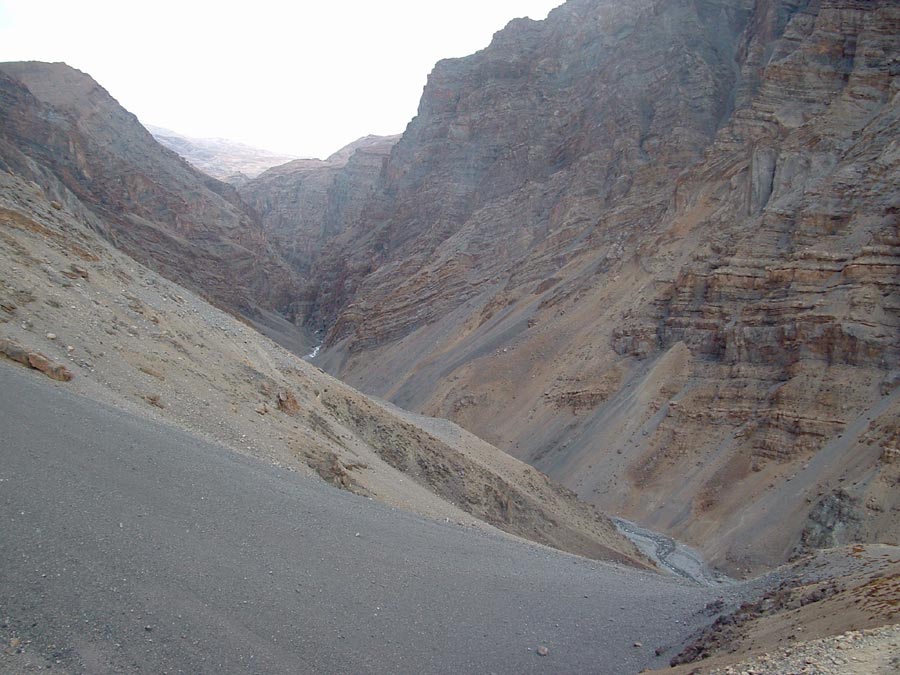 Yes - we have to reach the Parilungbi river , then walk in the gorge and then again climb out to reach the camping ground.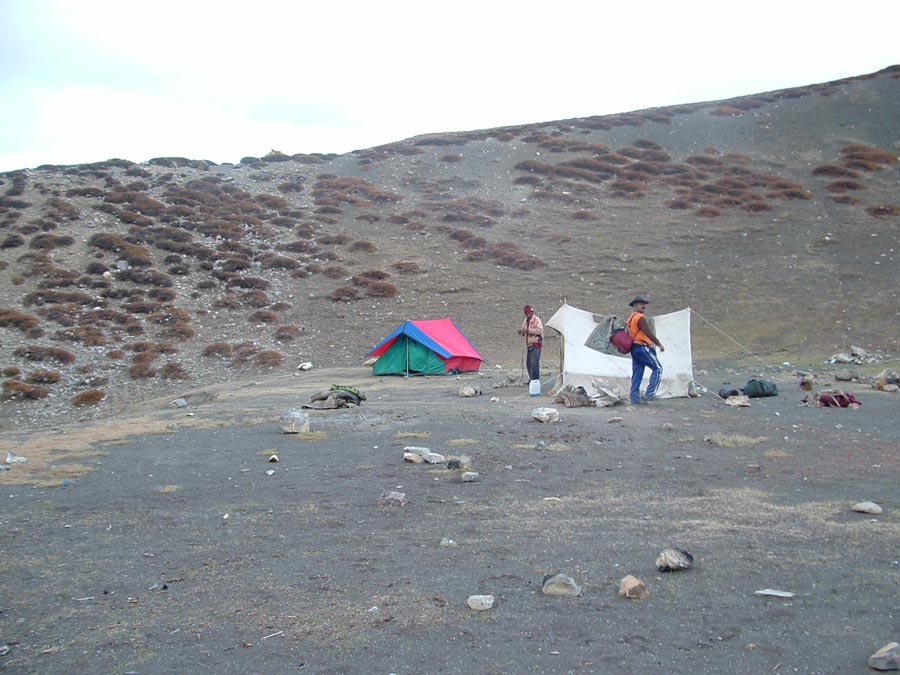 Camp V at Thantak (4800 m) , but where is the water.
Only a small tickle of water was flowing from the mountain side.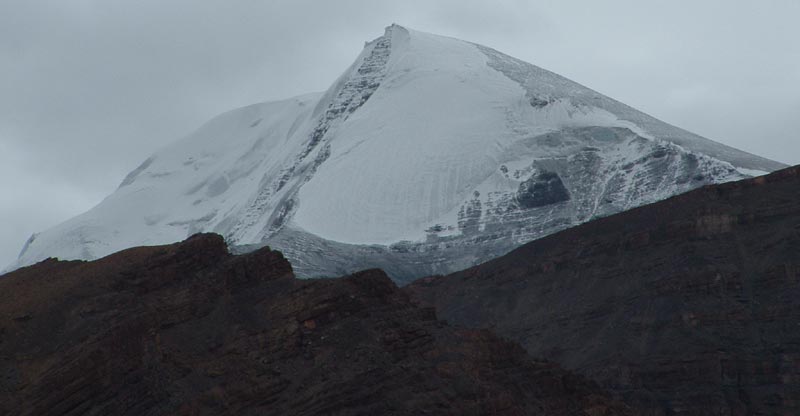 Shilla peak (6132 m) seen from Camp V.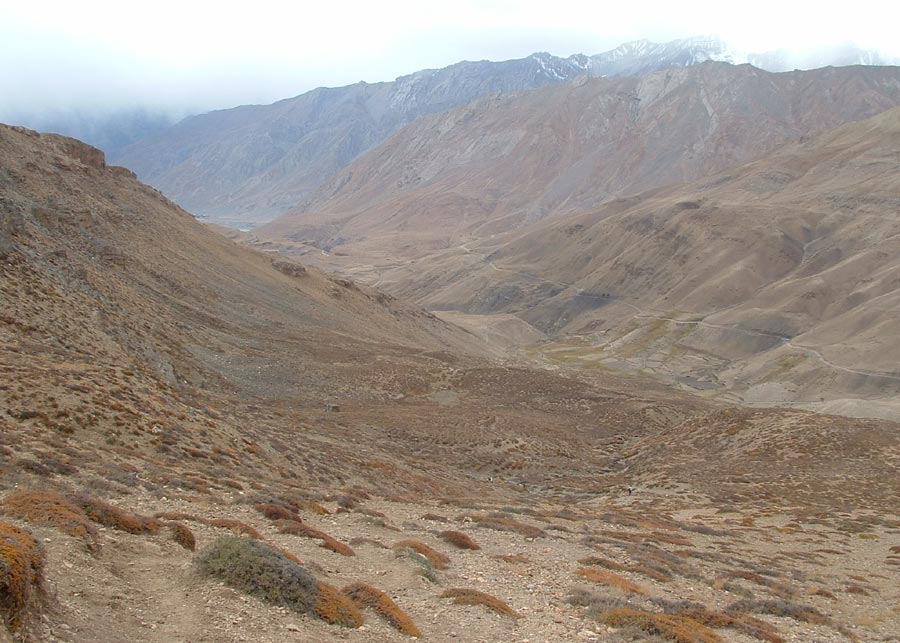 View of first fields in the Spiti valley.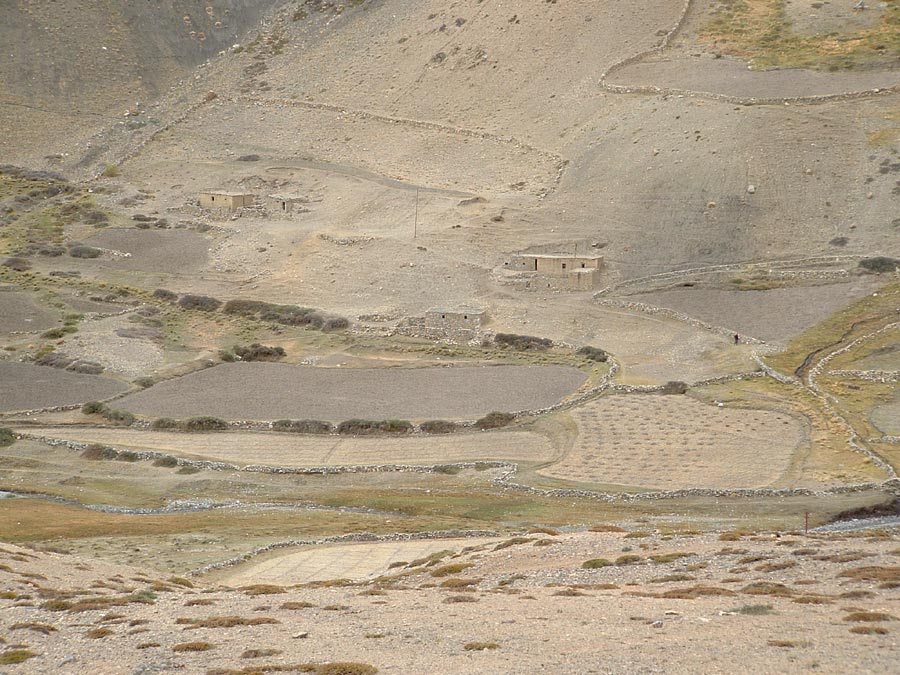 The Dumla village which is occupied only during summer.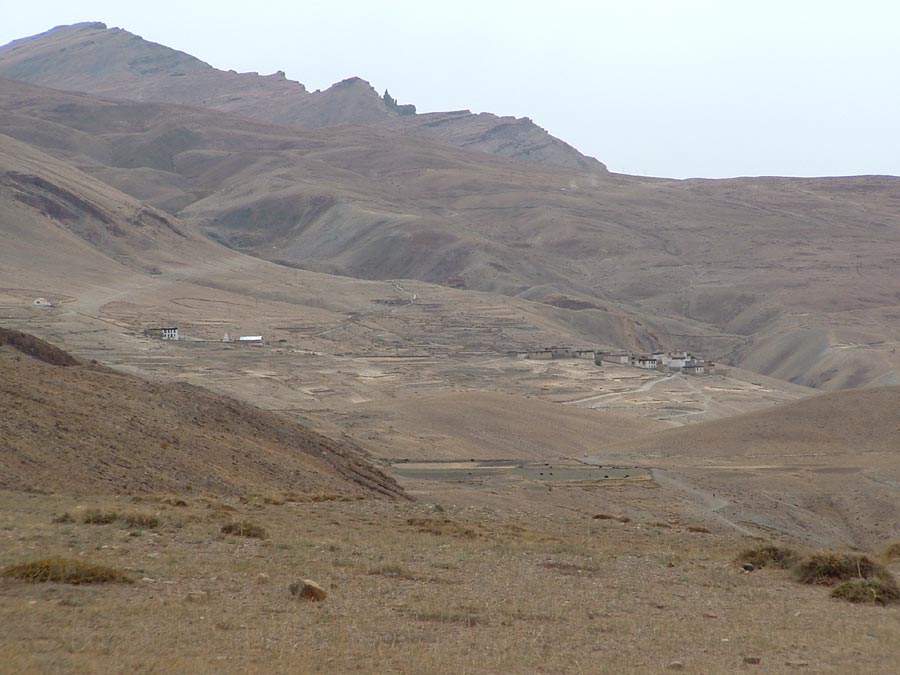 First view of Kibber village as we moved down from our Camp V.
Kibber village on the far center slope and the trail moving down into the gorge, before it climbs up to the village.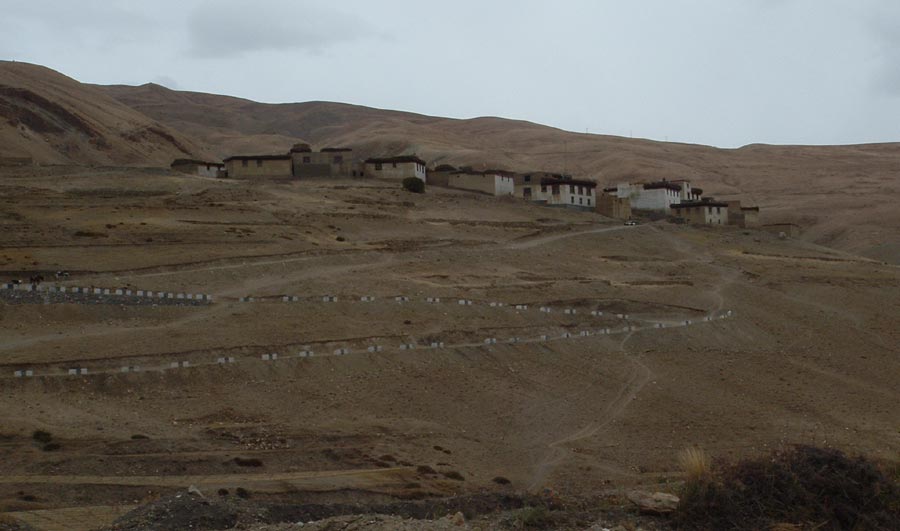 Houses of Kibber village as we approach it, majority of the village is on the other side of the slope.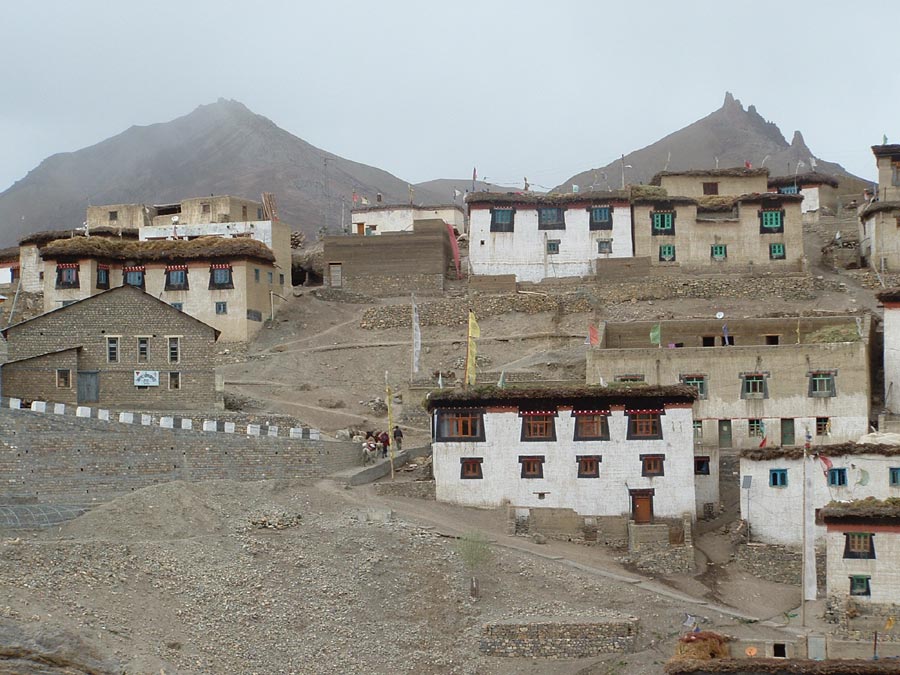 Kibber village (4205 m).
Donkeys helping in carrying Tsampa as preparations for the in coming winter are in progress.
Kibber has more donkeys than humans and it has no dogs.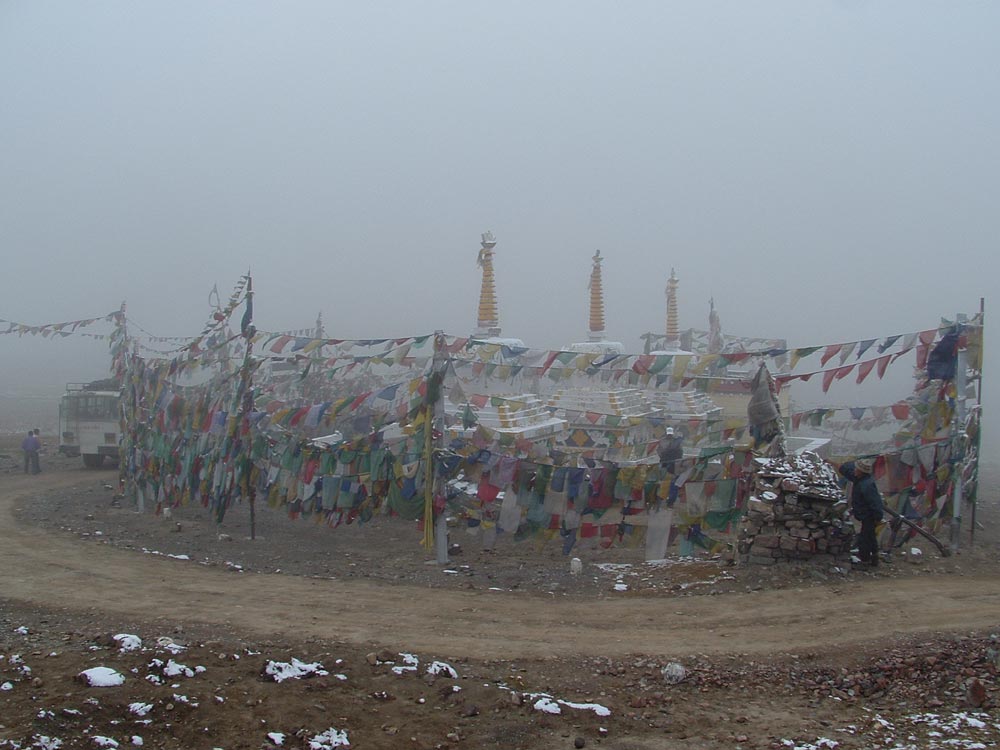 The Kunzum la as we moved to Manali by bus.
Karzok to Kibber via Prang la Photos Part I
Karzok to Kibber via Prang la Top Story First Part
Karzok to Kibber via Prang la Trek
KEEP THE MOUNTAINS CLEAN
Copyright © by Himalayan Camping All Right Reserved.
Published on: 2008-03-23 (3009 reads)
[ Go Back ]