Auden's Col Photos -II






Gangotri to Ghuttu via Auden's Col (Part II)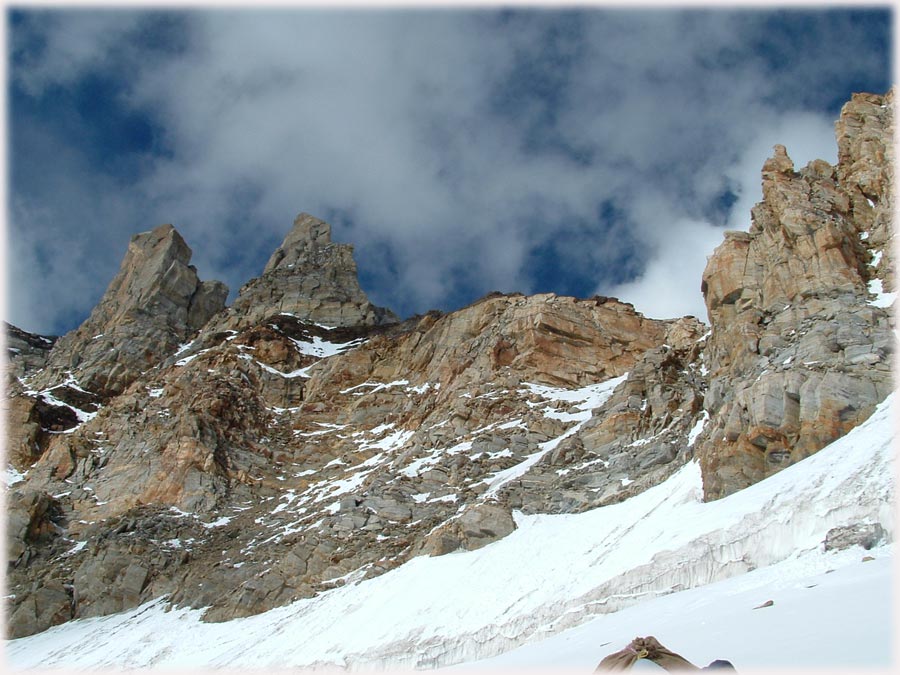 The right tower as we had climbed up to Auden's col as seen from Khatling glacier.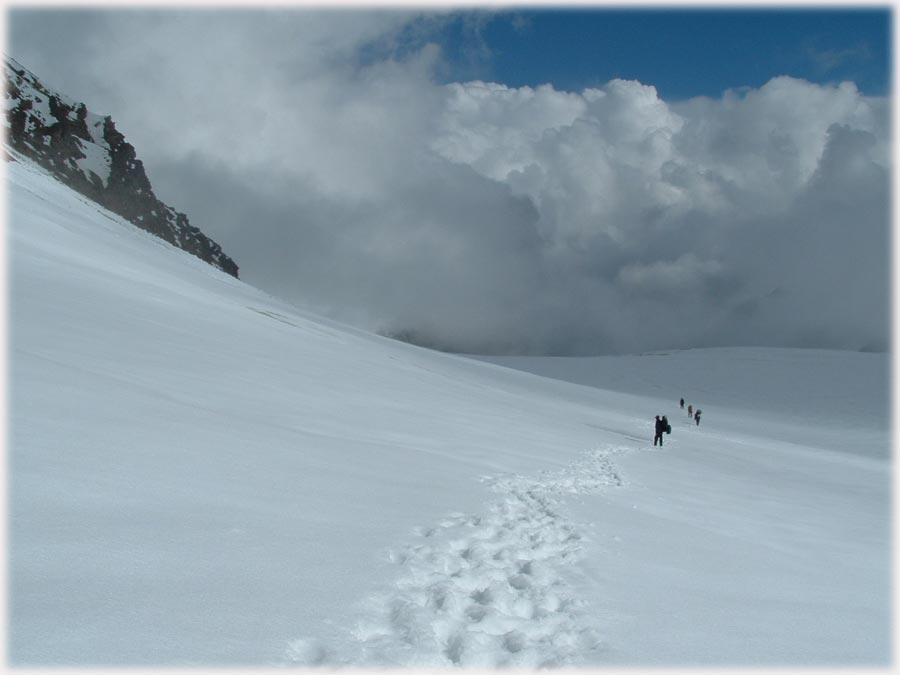 We need to hurry up and locate a safe camping site for Camp V on the glacier, as clouds close in.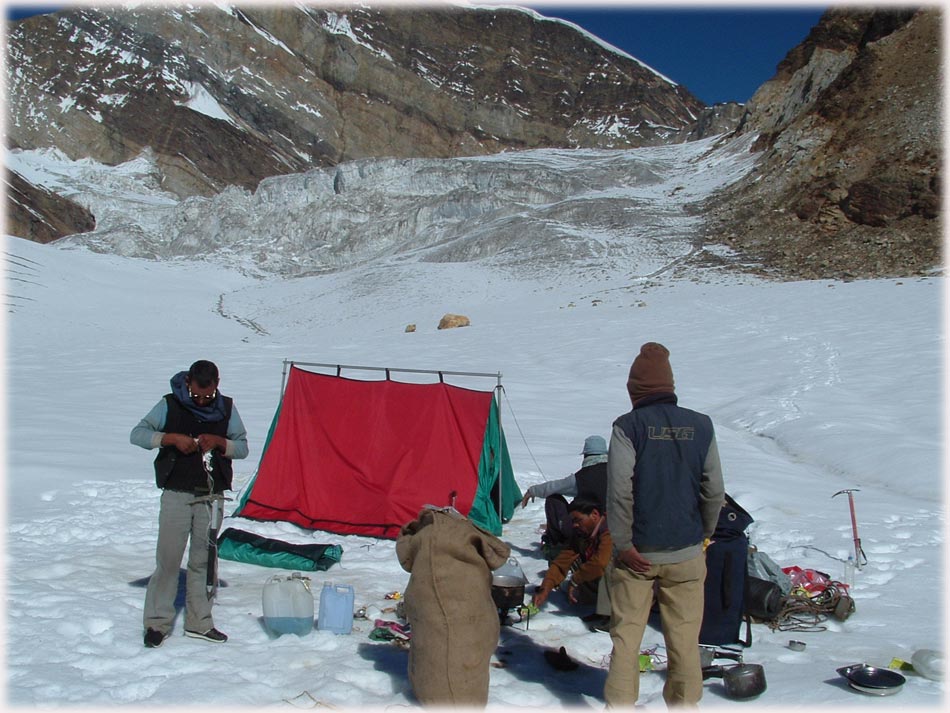 We setup Camp V a bit away from the glacier coming from our left as we moved down the glacier.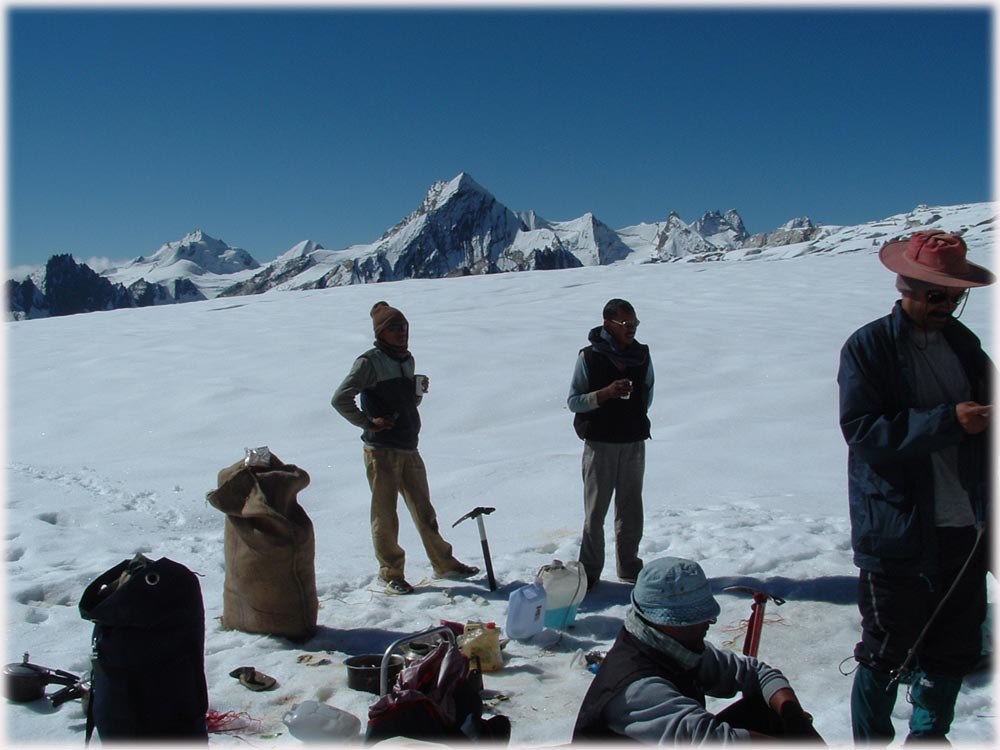 The peaks towards right of the glacier.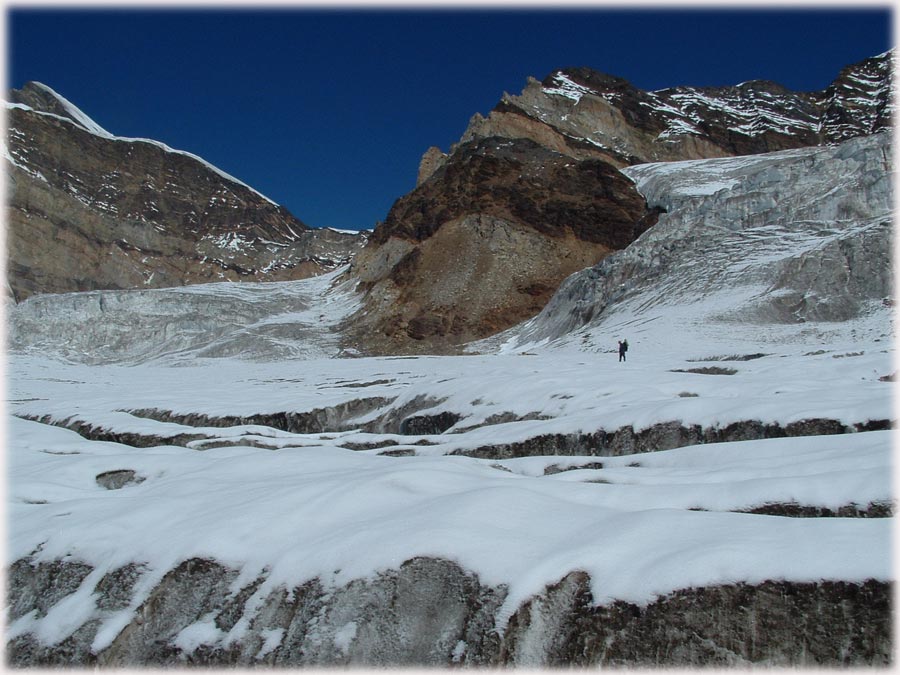 Long detours were required to cross the huge glaciers.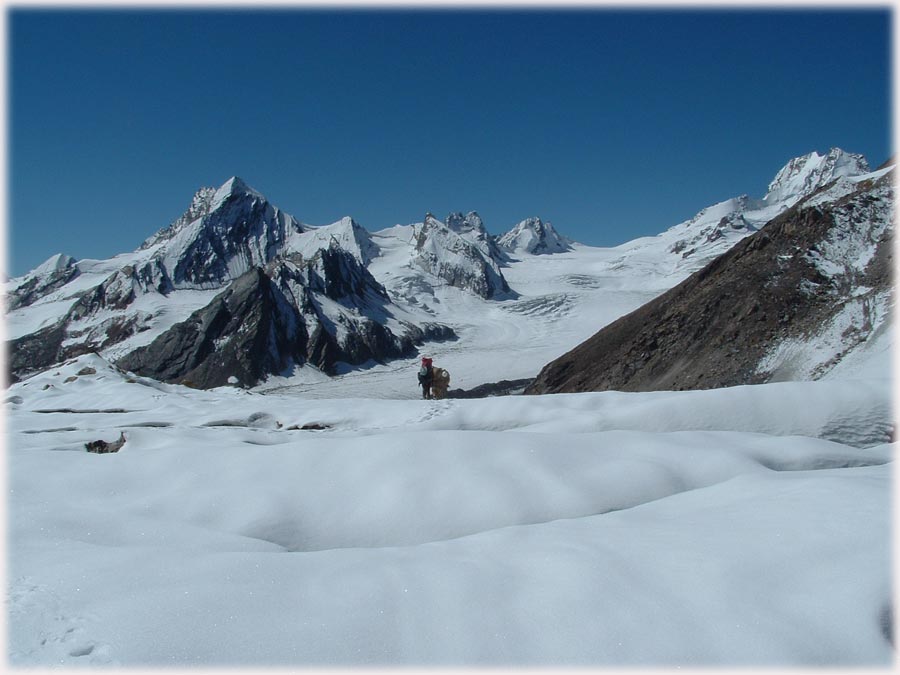 Passage through crevasses surrounded with beautiful scenes.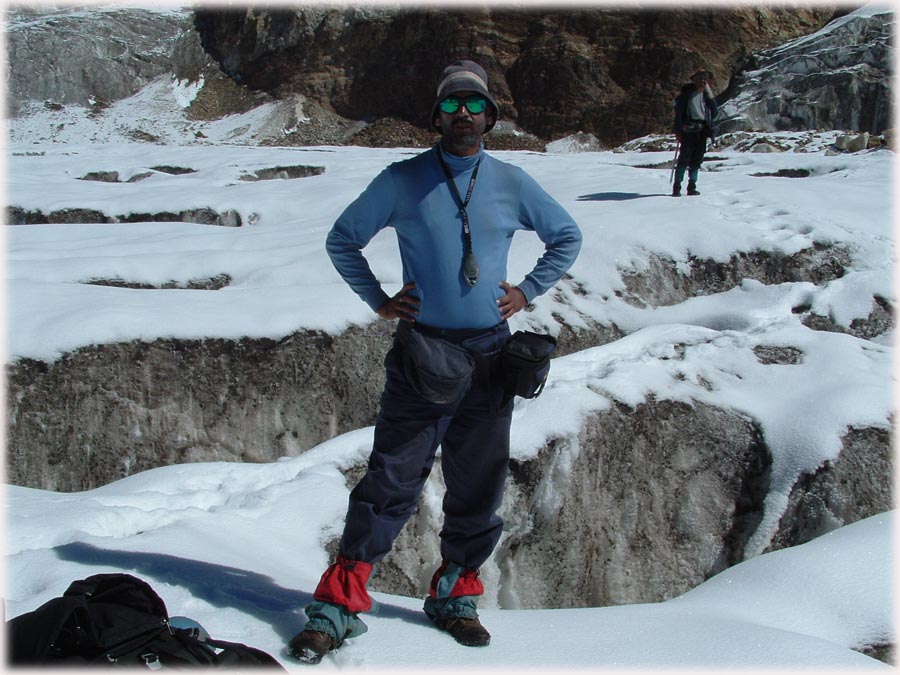 Waiting for the last member at a narrow crossing between two huge crevasses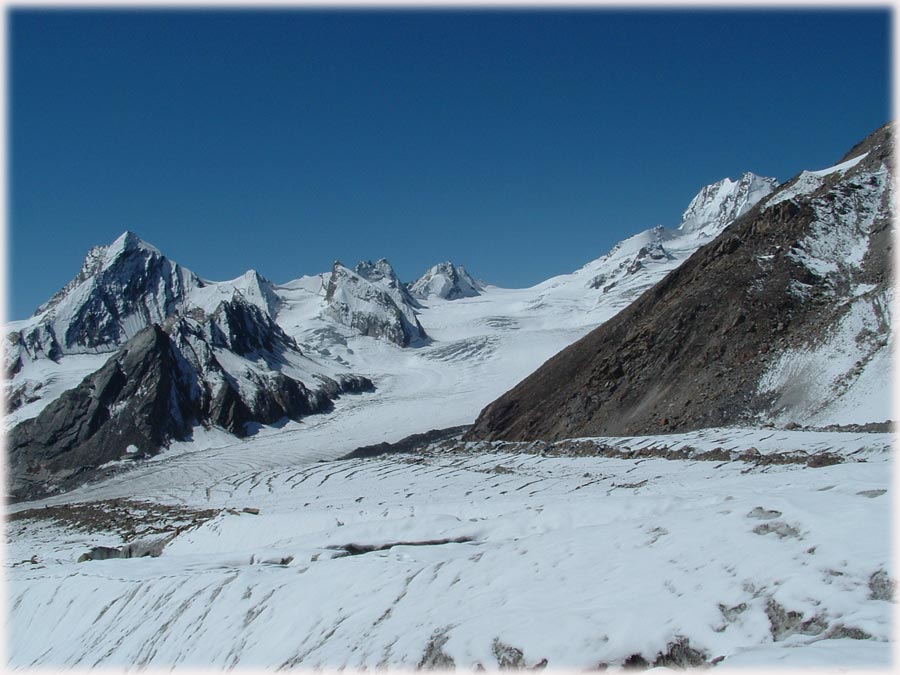 Yes we crossed this field.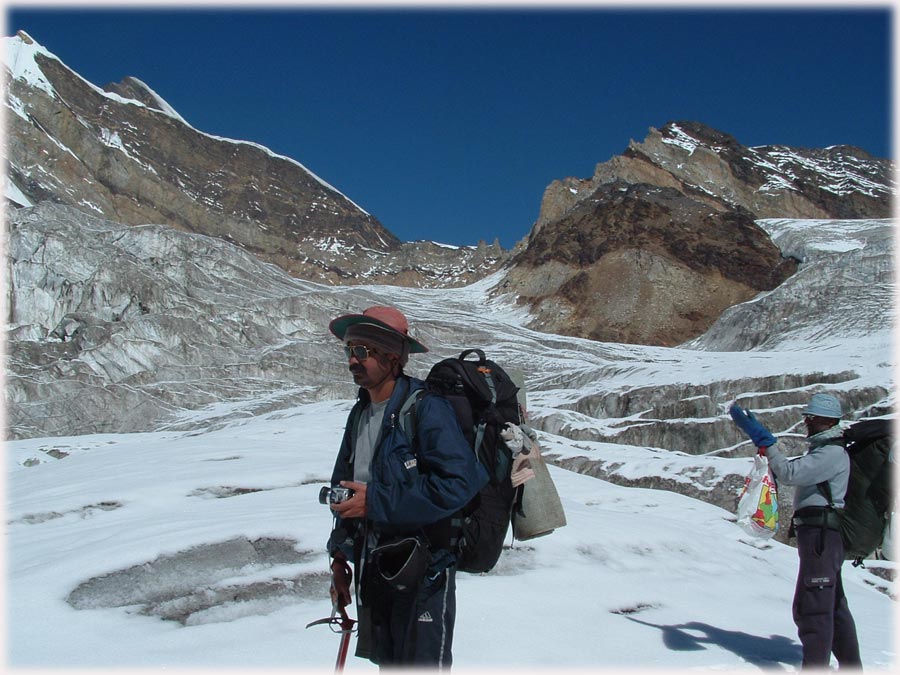 The rock towers at Auden's col seen in the background.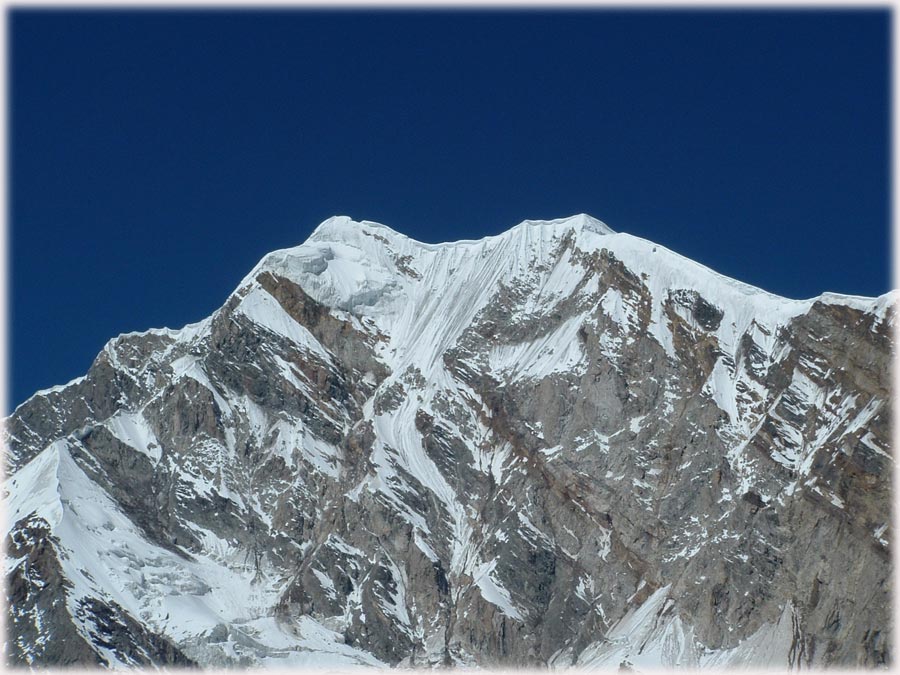 Yes you know it - Jaonli. in all it might.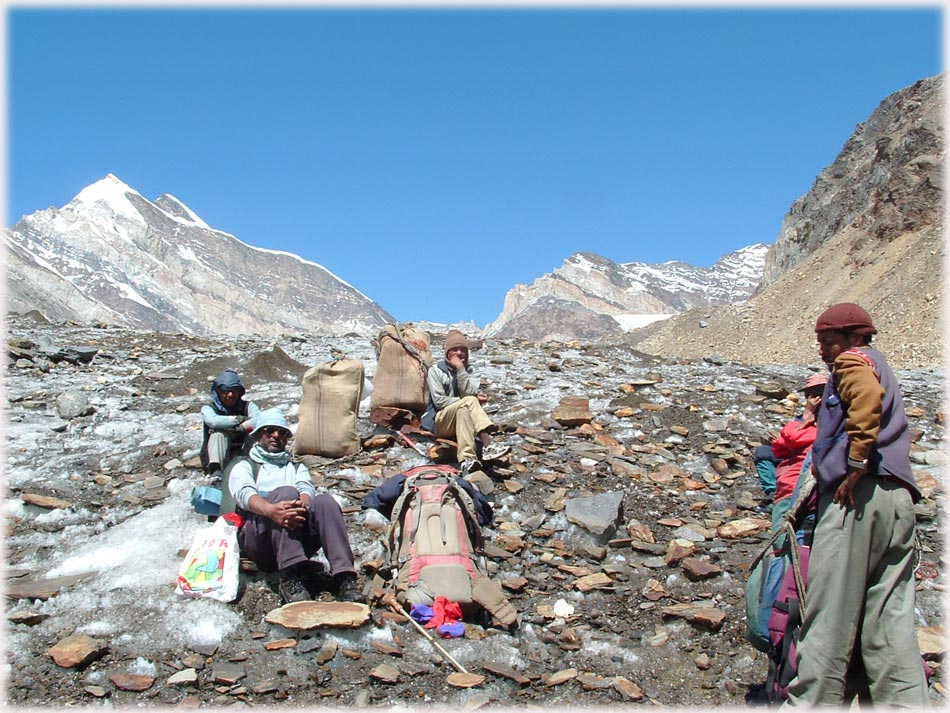 Finally we are off snow but on very slipper ground with sharp stones.
The towers can still be seen from this point.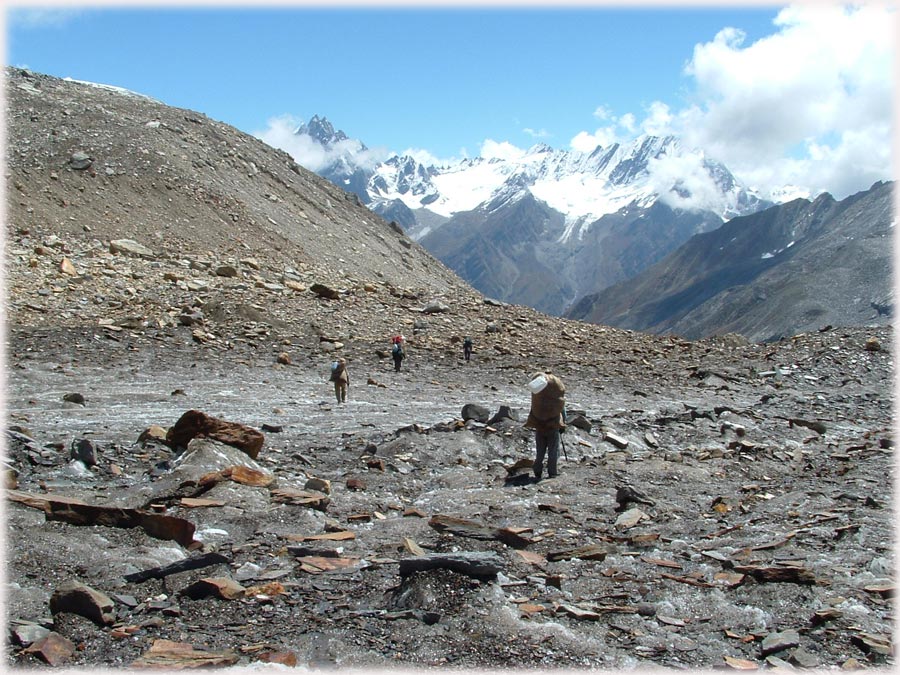 Slowly the top ice gave way to stones on the top surface.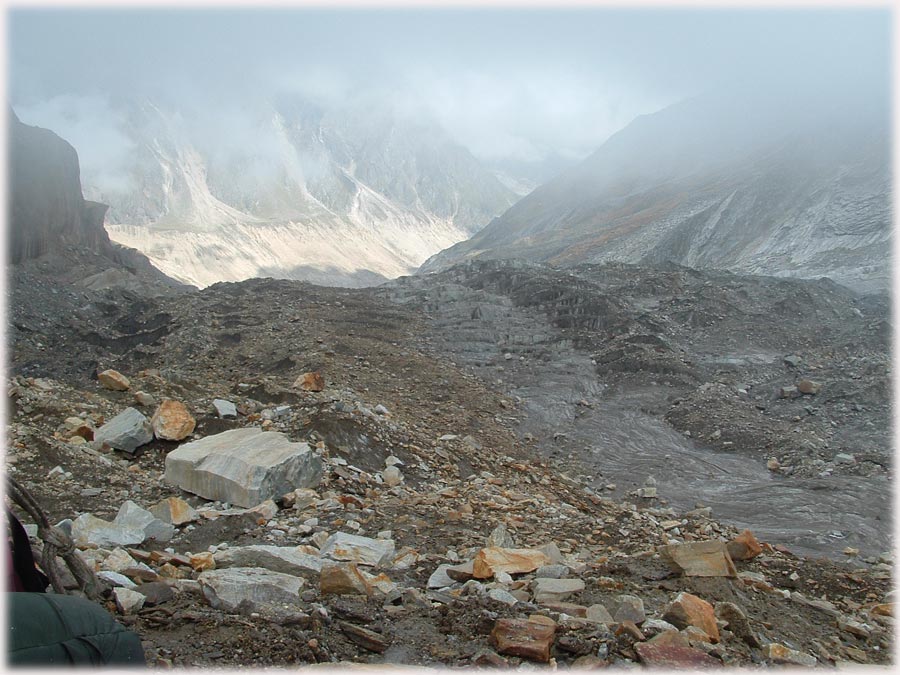 We have been moving on the left of the glacier all the time as it is not really possible to be on right.
We reach a point where the glacier takes a huge leap and there seems to be no place to move ahead.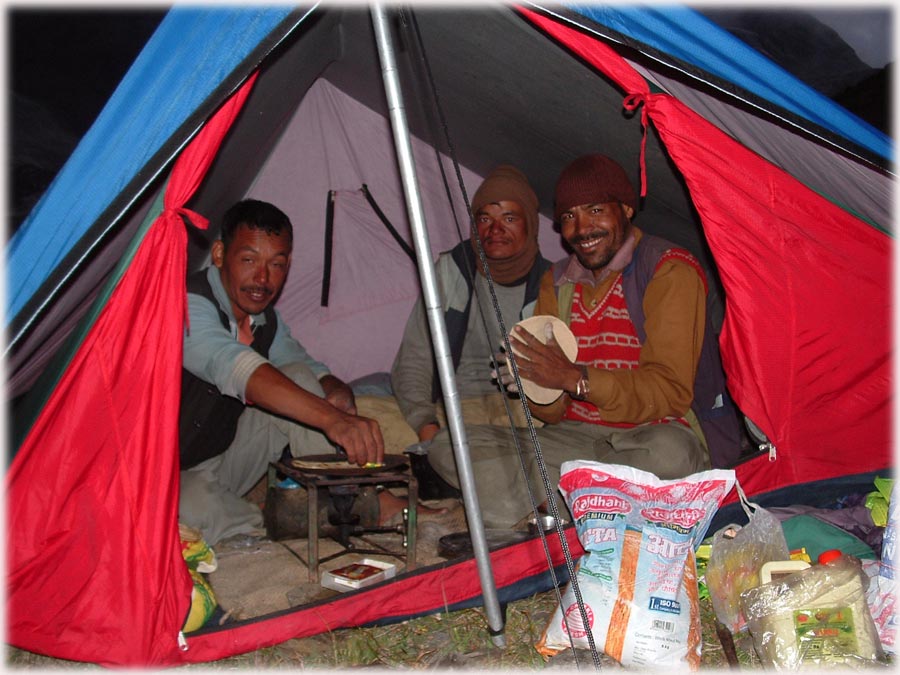 It was evening and we decided to find a suitable camping place.
Moving to the left we found the best campsite for Camp VI just before the waterfall .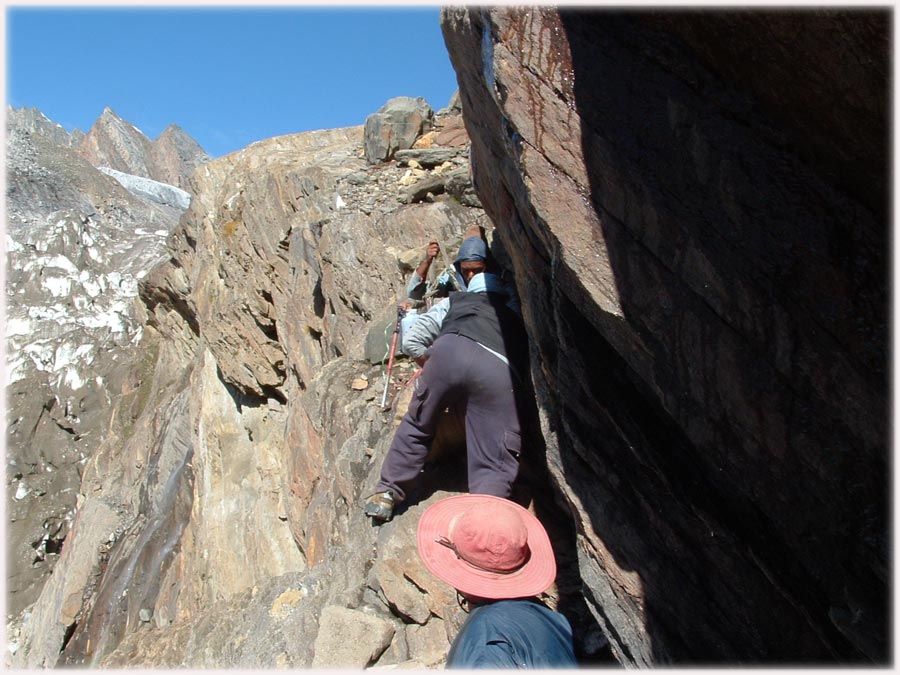 The final and the main hurdle of the trek was just after the waterfall.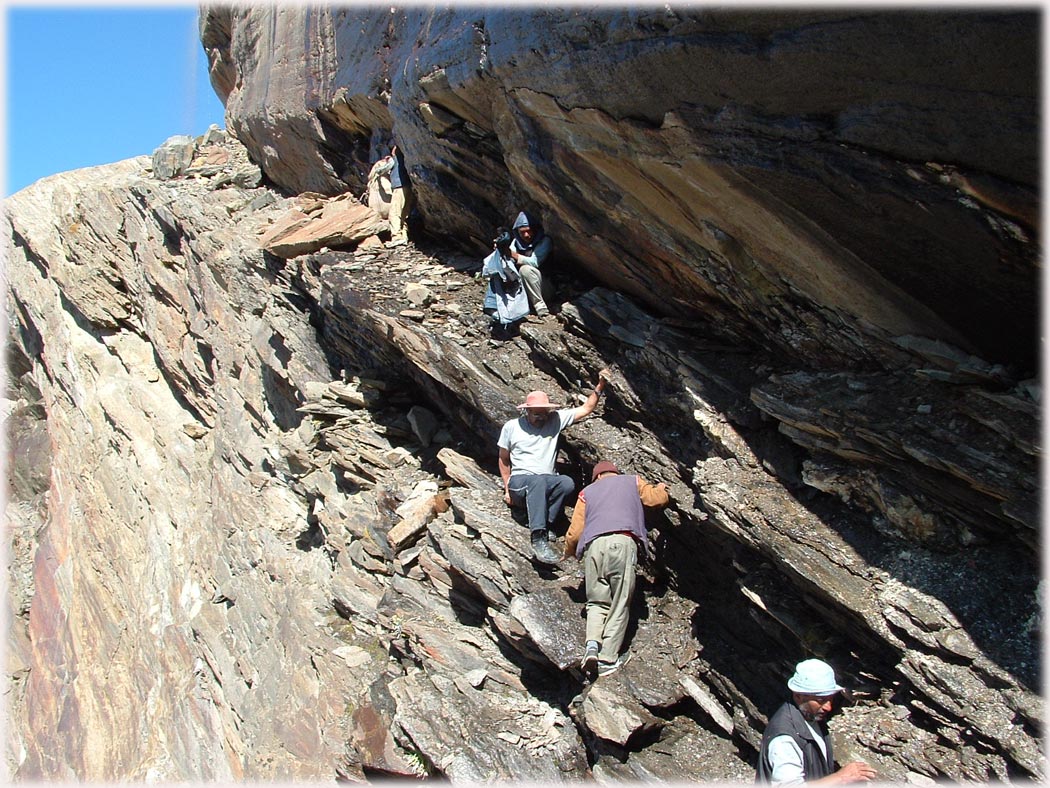 Moving over slanting, loose and crumbling rock with a big fall on right required a bit of heart.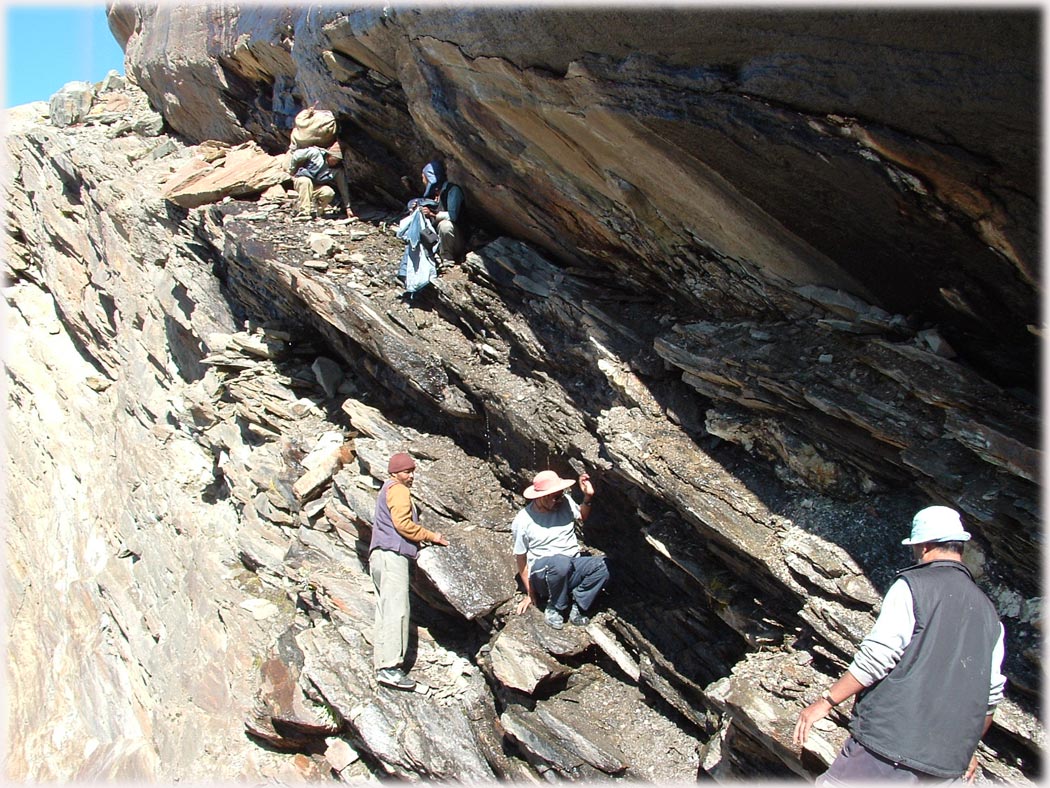 Finally the last man takes the first step of the hurdle.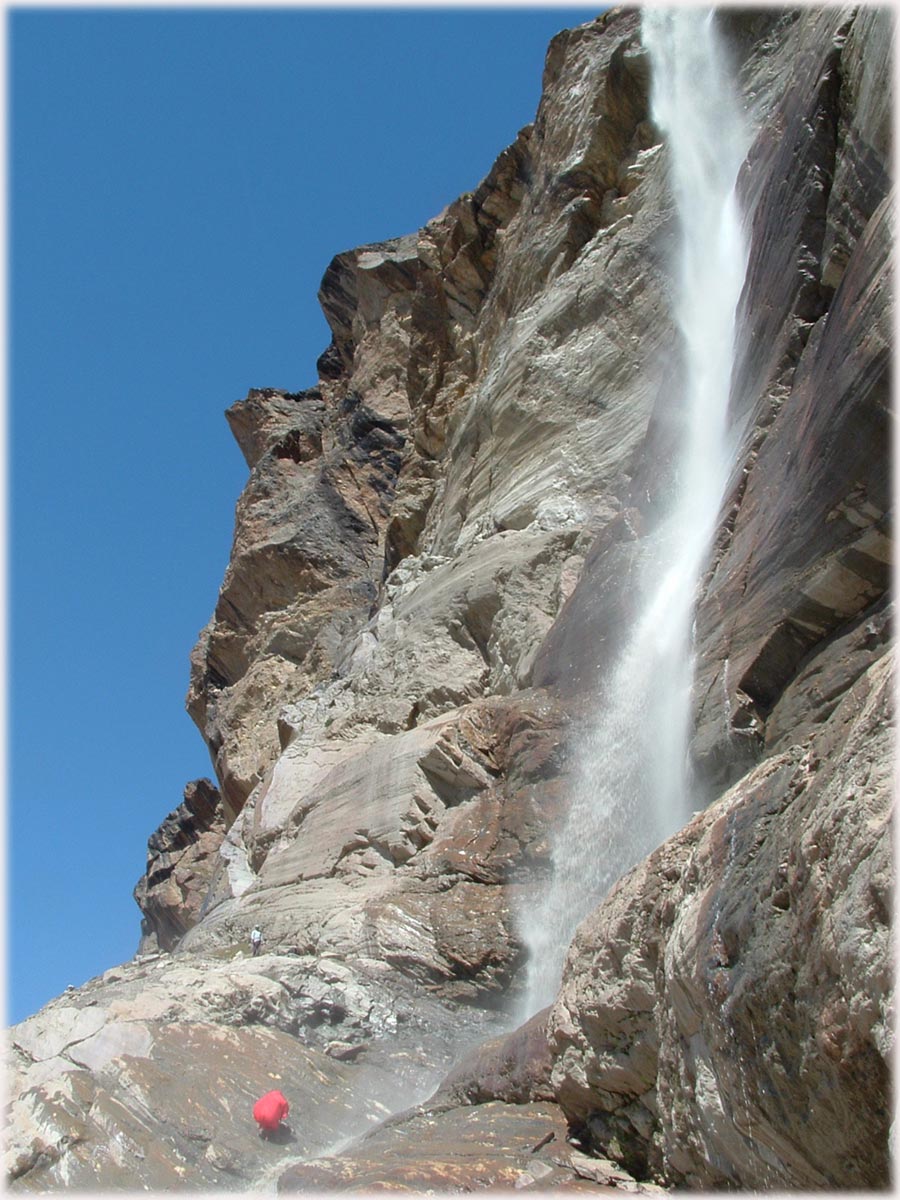 This huge waterfall washed off all the dirt we collected while negotiating the crumbling rocks.
Again we crossed giving it the due respect.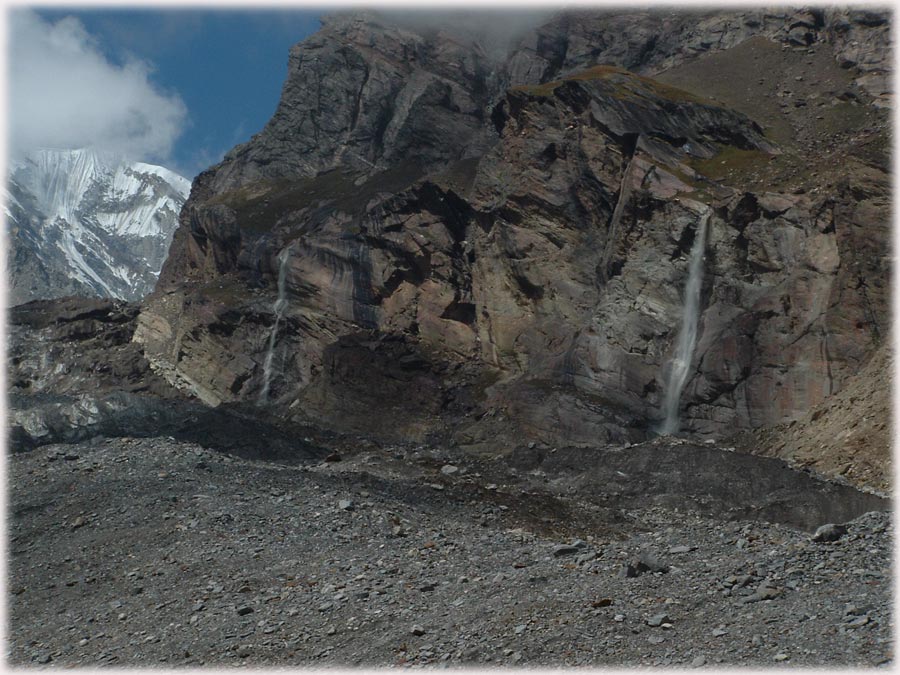 The two waterfall from the glaciers middle. The line of decent can be seen between the two falls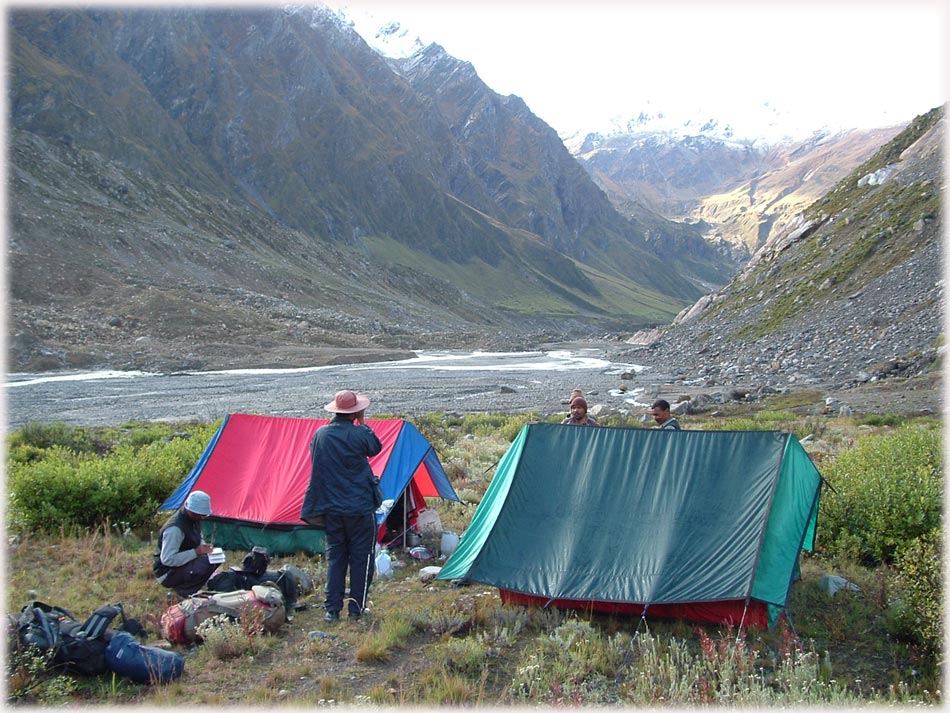 Its lovely to be at green and dry place. Camp VII at Chowki.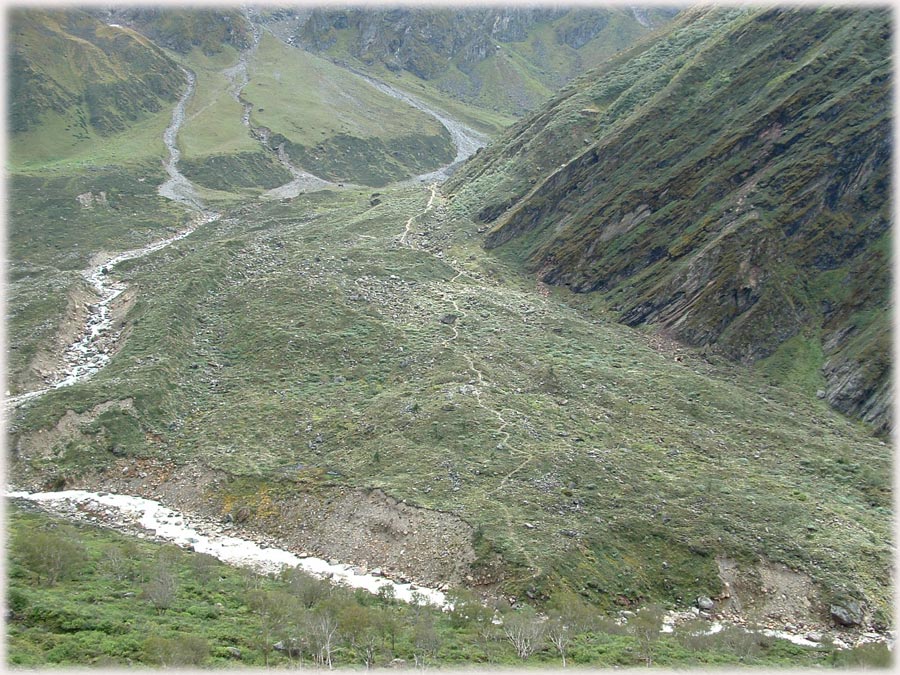 We were supposed to take this route moving towards Kedartal,but for time we moved towards Ghuttu.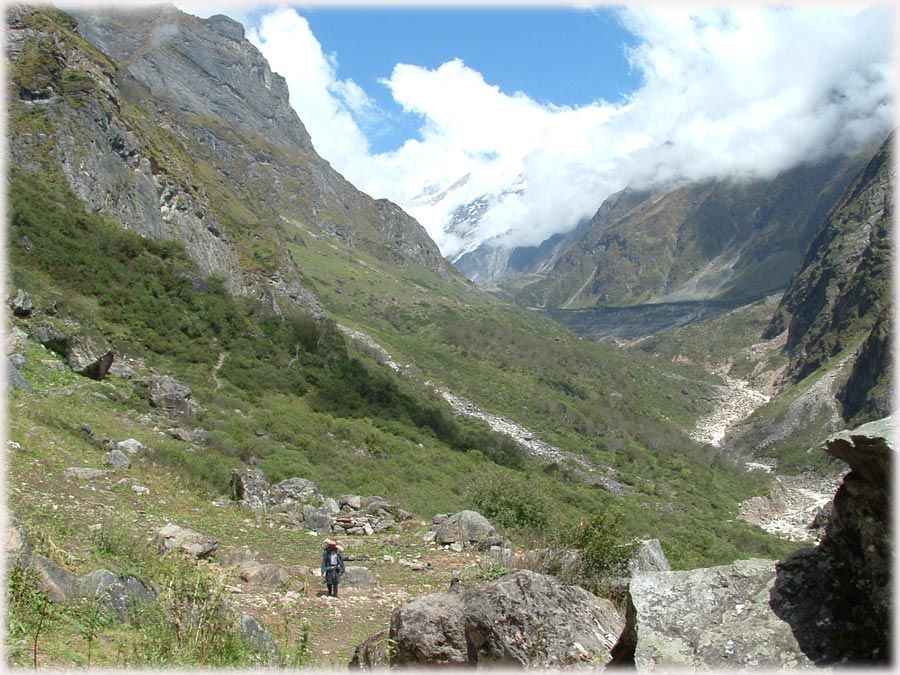 No separate moving through the bear infested jungles.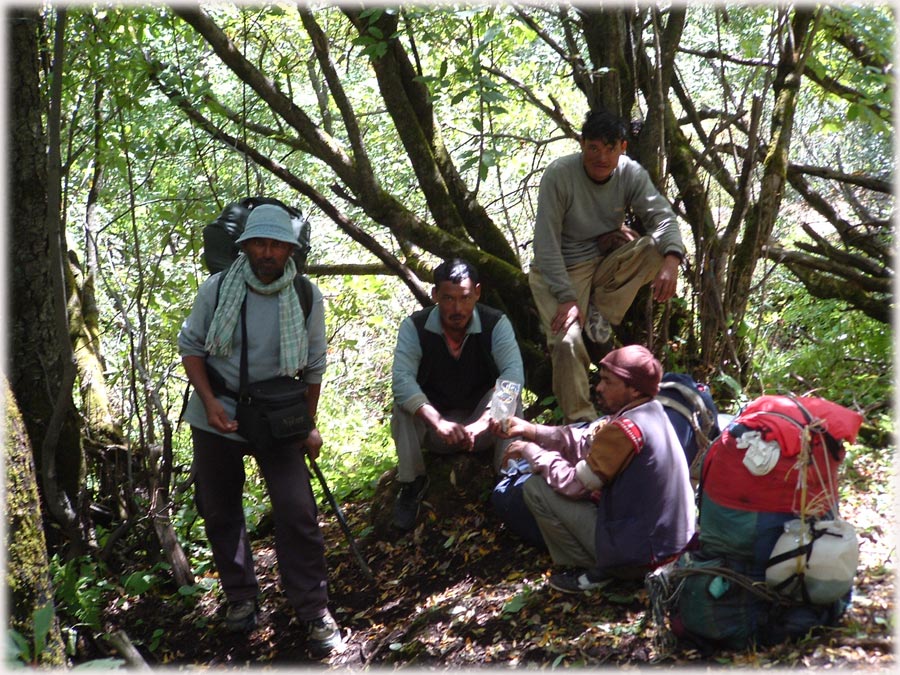 Rest a while under the shade of a tree.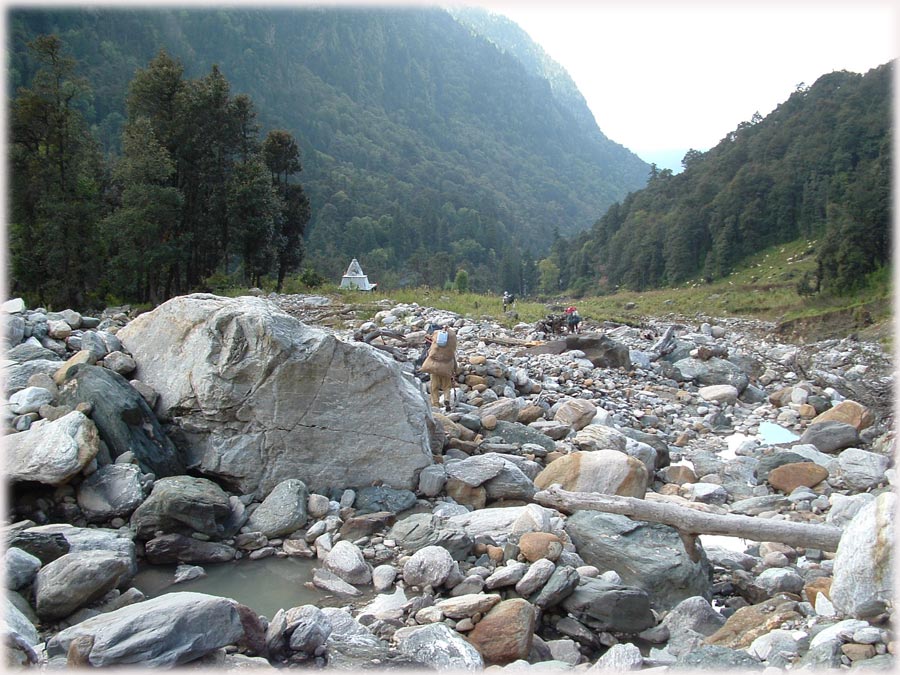 By evening we reach the first structure after Gangotri. It was the temple at Kharsoli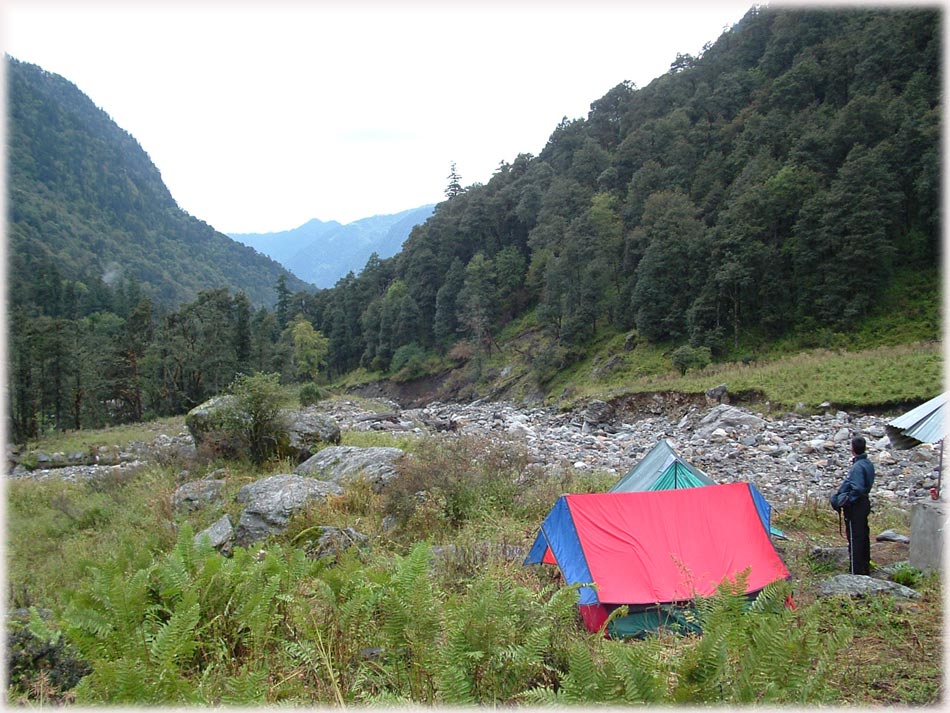 We have to move this way down.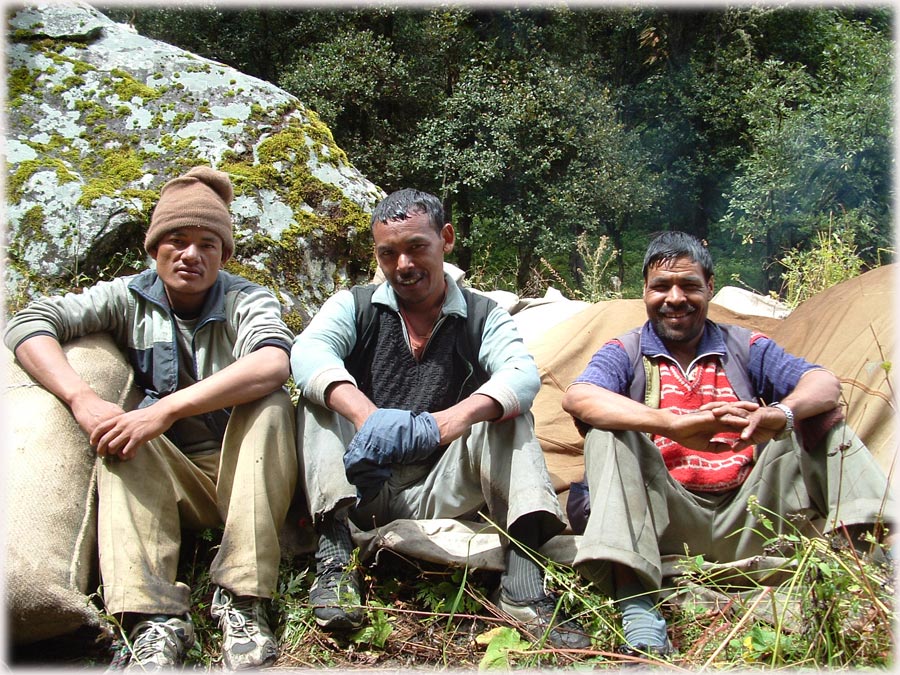 Our three hardy Nepali porters (l to r) Lok Bahadur, Tek Bahadur and Bhim Bahadur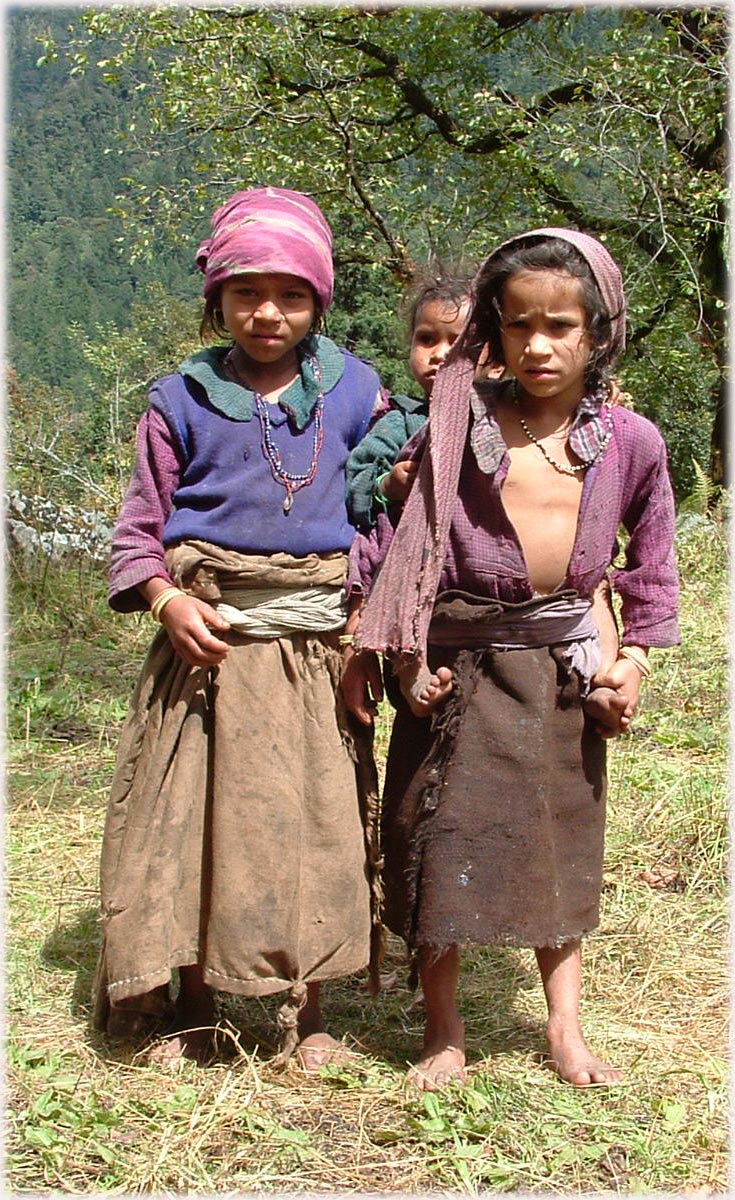 Not much different from their ancestors.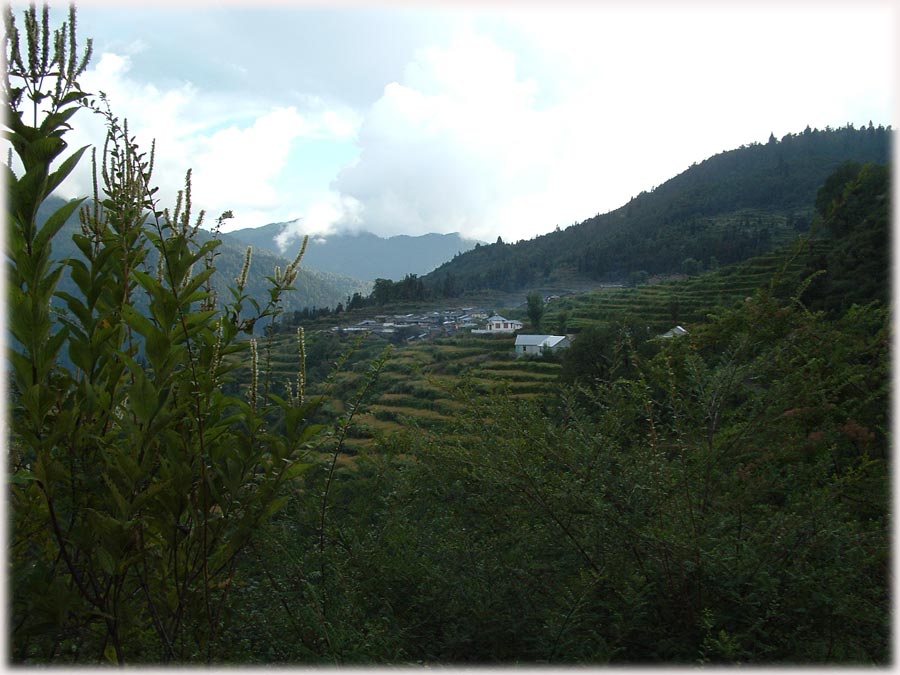 The village of Gangi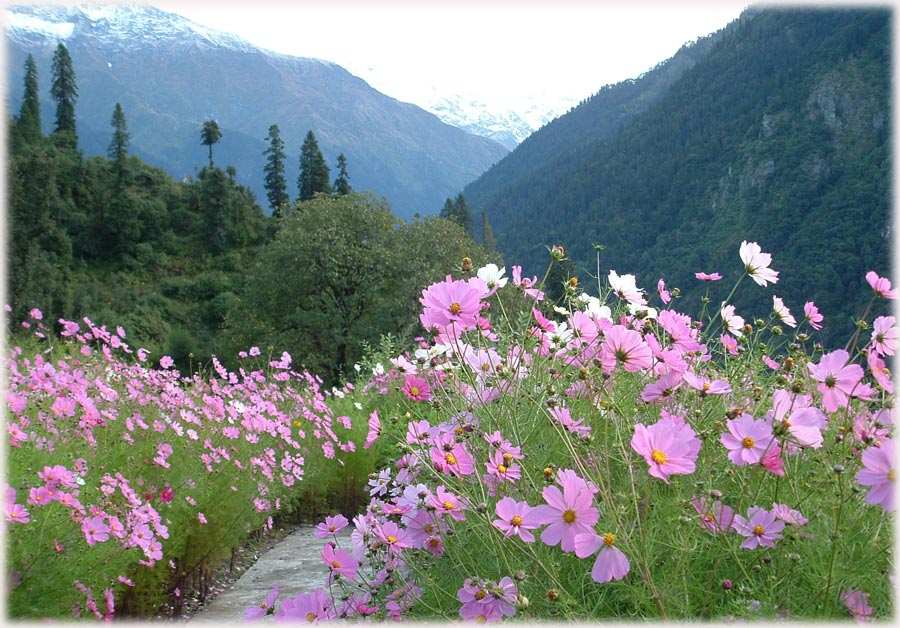 Flowers grown by the chowkidar at Gangi TRH of Gangi.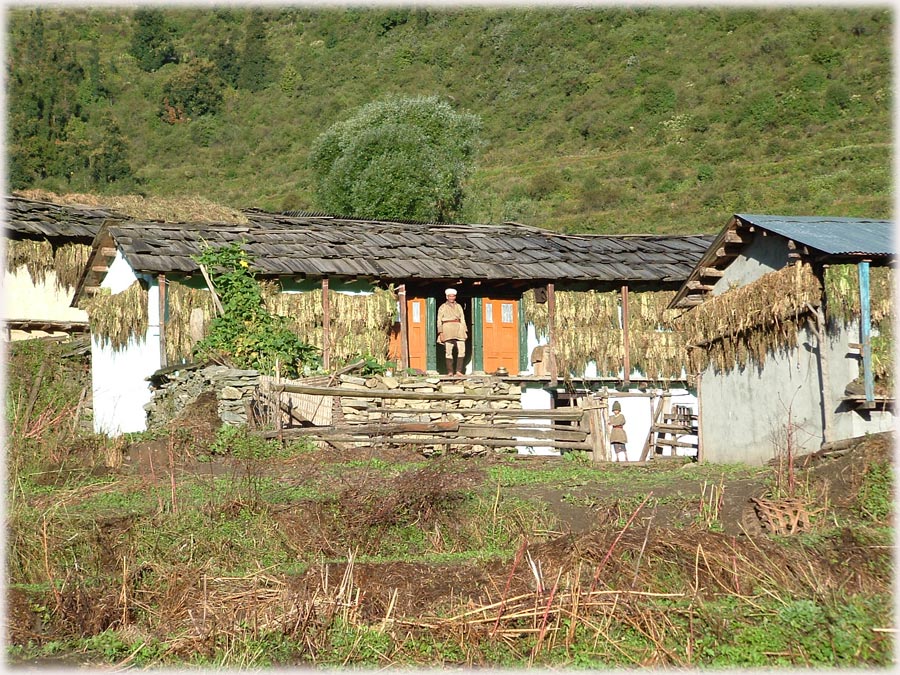 A man in front of his house at Gangi in his original dress.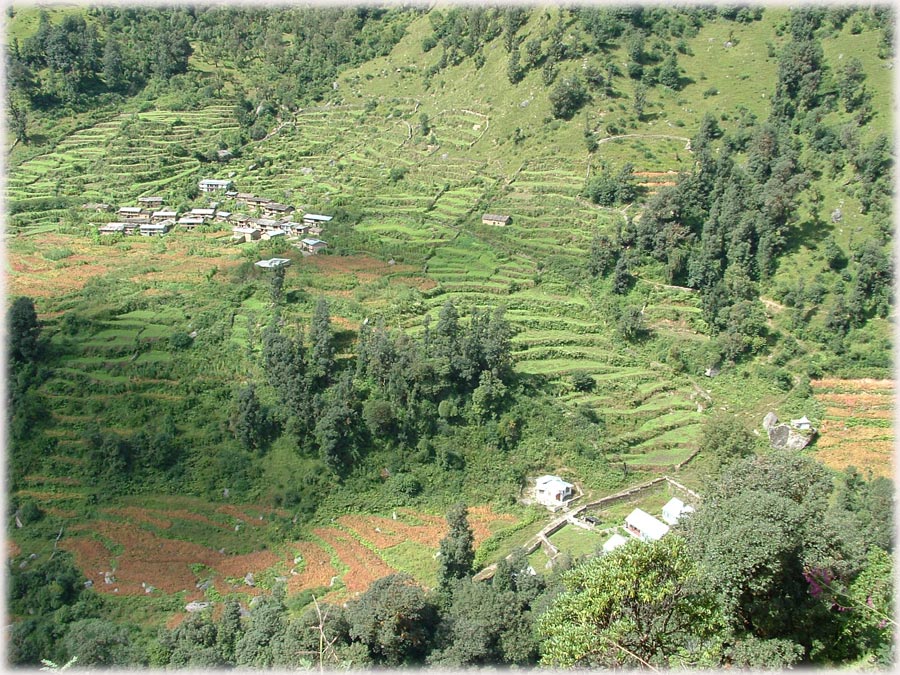 The village of Reeh with the GMVN's TRH at bottom right.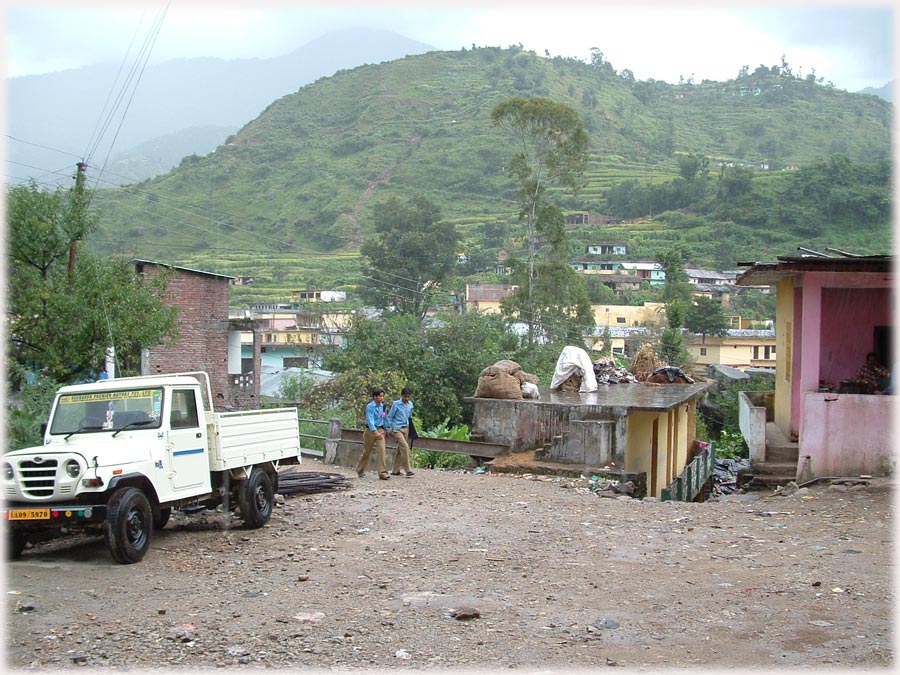 Finally in heavy rain we reached Ghuttu.
Auden's Col Photos Part I
Auden's Col Story
Auden's Col Trek
KEEP THE MOUNTAINS CLEAN

Copyright © by Himalayan Camping All Right Reserved.
Published on: 2007-07-15 (6242 reads)
[ Go Back ]