Okhimath-Helang02






Okhimath to Helang
(Part II)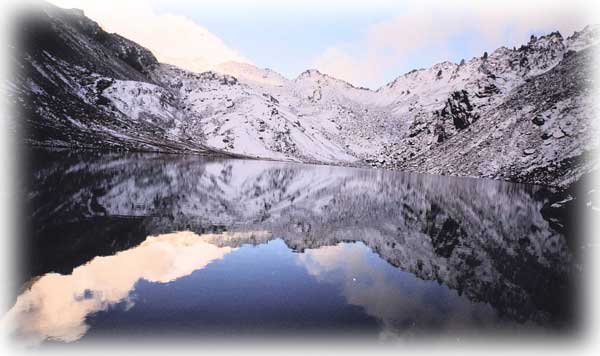 Mountains around Nandi Kund were under a fresh layer of snow.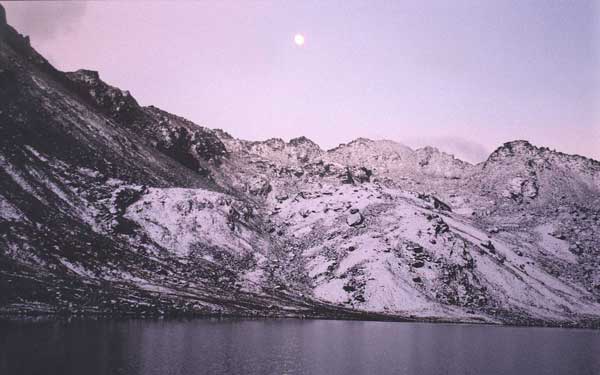 The next days trek was across the Ghia Vinayak Pass which is in center of the ridge in front .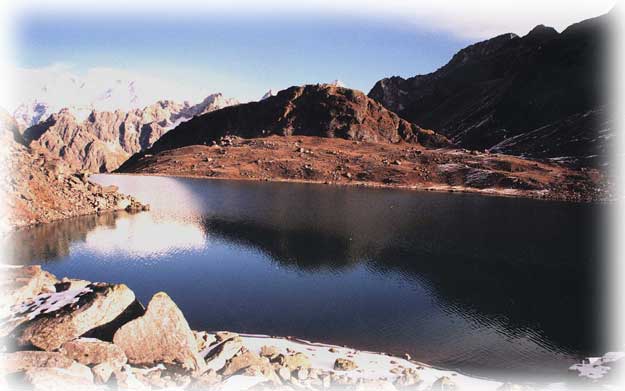 Next days sun melted some of the snow.
Our camp was located few meters from the Kund, which is quite big and seems to be deep.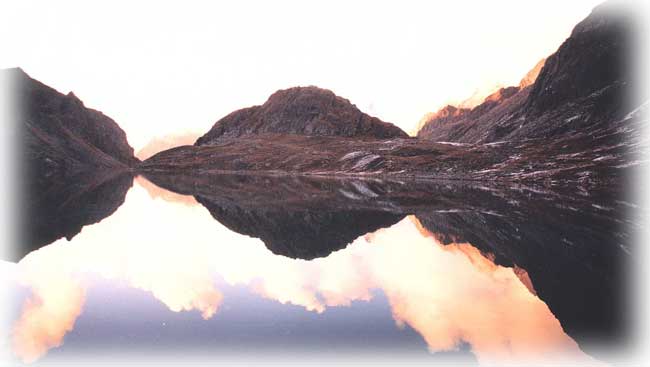 The view of the surrounding mountains in the Kund.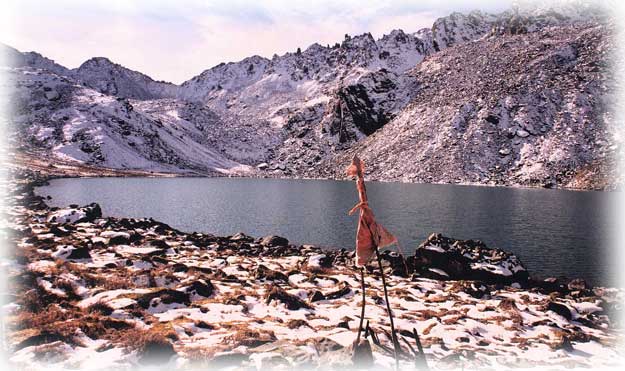 A small open shrine is on the shore of the Kund.
We camped next to it.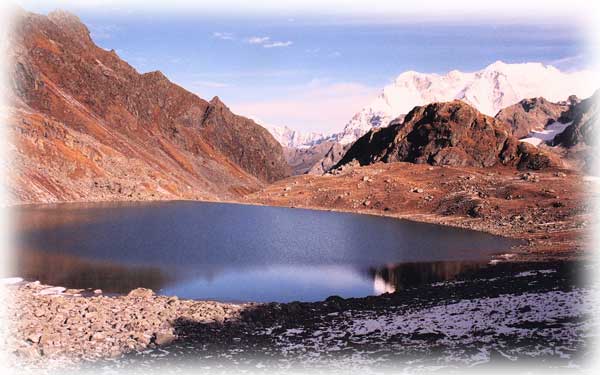 Chaukhamba dominates the skyline.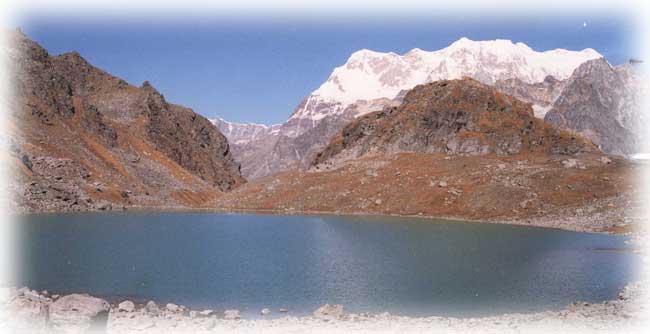 One should spend a few days
photographing the scenes here which change along with the movement of Sun.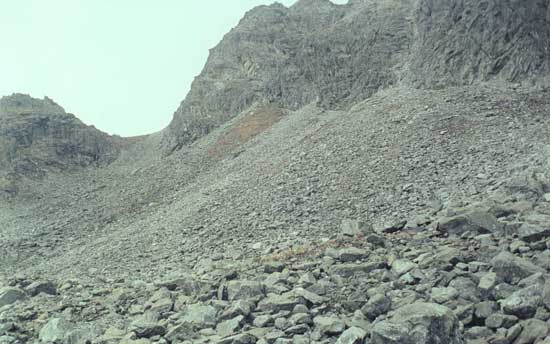 We reached the Ghia Vinayak Pass walking and jumping over boulders.
On the other side there was no snow, however the decent was quite steep and there was no trail.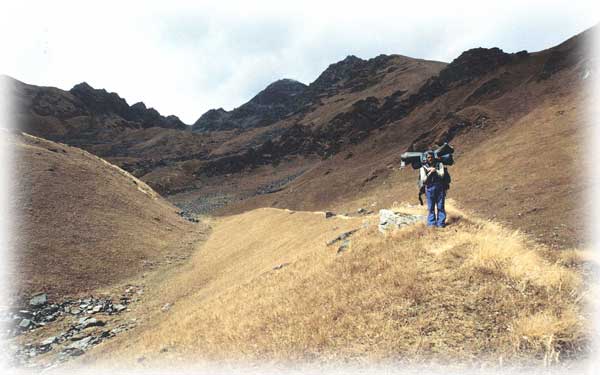 The days camp was down in the valley. Ghia Vinayak Pass is seen in the center a bit to the left. Gives you an idea of how much there is to walk.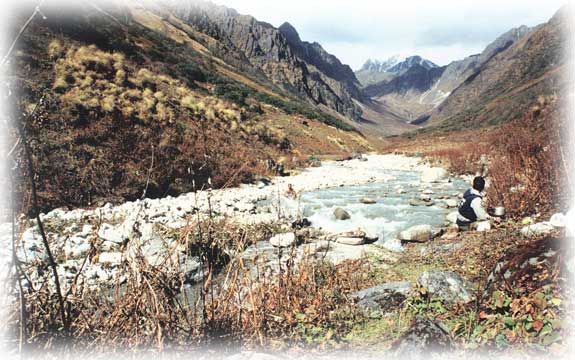 Ganggatodi river was crossed over a temporary bridge.
Immediately after the river there is the final climb to the ridge on the other side of which is
the Bansi Narayan temple. We stopped for lunch here.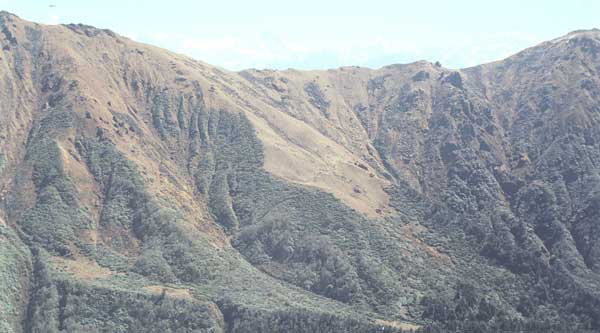 The ridge to be climbed.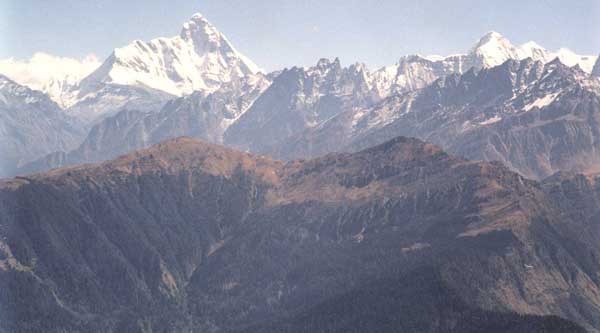 Once on the ridge the Himalayan panorama opens up with the mighty Nanda devi dominating the skyline.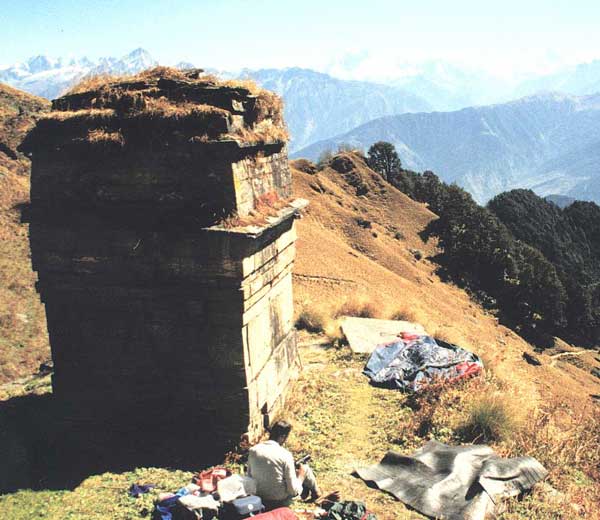 Bansi Narayan temple. Do not take the trail visible in the picture if you wish to reach Urgam.
This trail will take you to Dhumak.
The route to Urgam is visible once you cross the hump seen beyond the temple just above the trees.
Okhimath - Helang Photos Part I
KEEP THE MOUNTAINS CLEAN

Copyright © by Himalayan Camping All Right Reserved.
Published on: 2005-04-23 (4134 reads)
[ Go Back ]