Okhimath-Helang01






Okhimath to Helang
(Part I)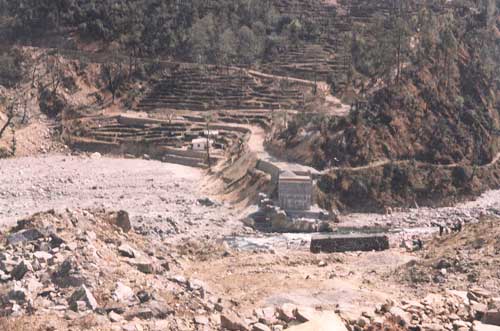 The trek started at Okhimath and we moved down to the Madhyamaheshwar Ganga.
Walking on the river bed we reached Jugasu.
The old bridge had been destroyed by massive landslide and the new one was under construction.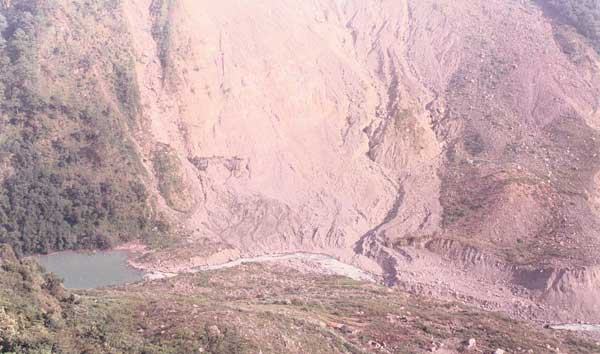 The massive land slide which caused much damage.
The blockage of Madhyamaheshwar Ganga lead to the formation of a big lake.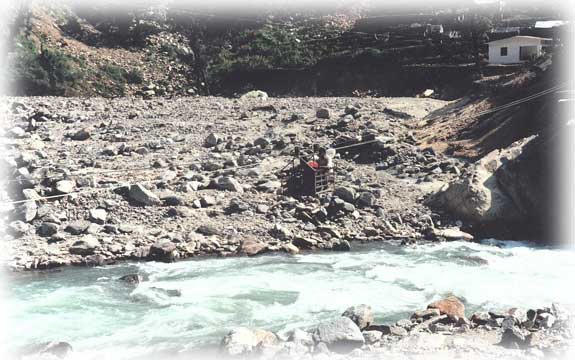 We crossed the river in a trolley.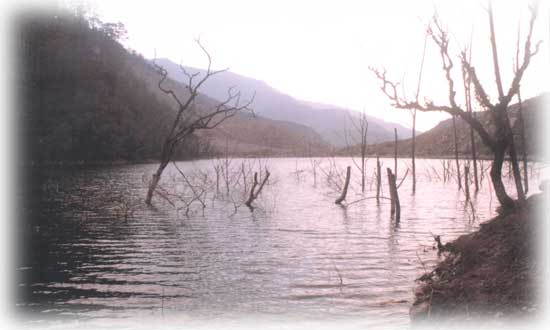 The lake which has been formed due to the landslide.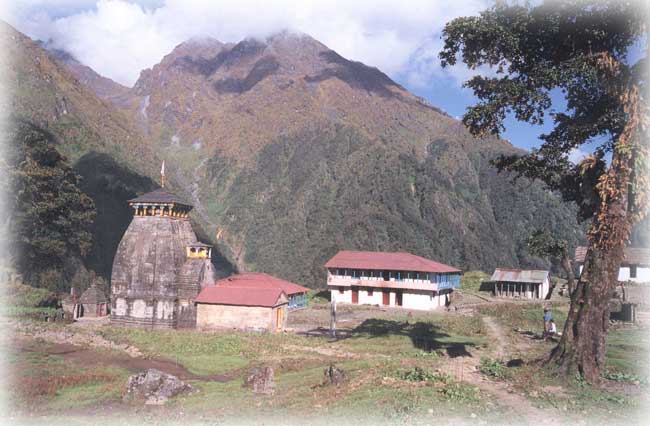 Madhyamaheshwar temple complex. The Kashni Dhar is visible just on top of the temple.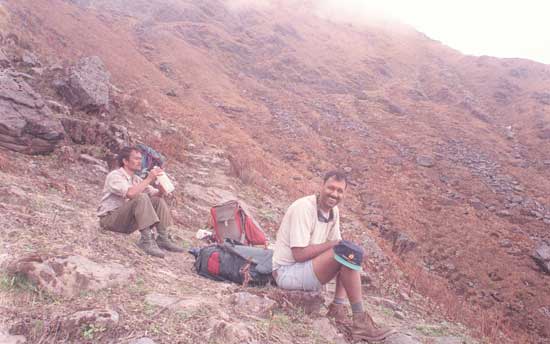 We have more or less made it to the Kashni Dhar.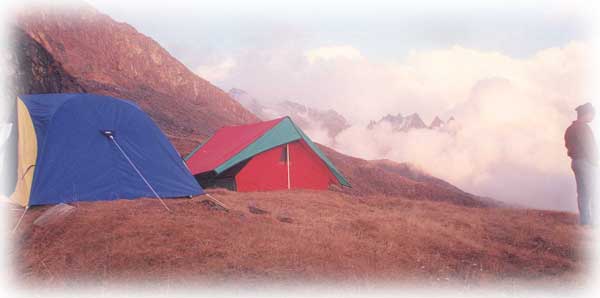 Camp set up, we have time to see the trail which brought us to this place.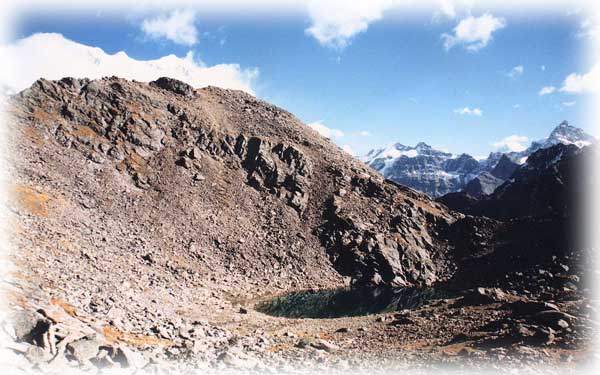 Two hours of moving up along the stream where we had camped brought us to the Kashni Tal.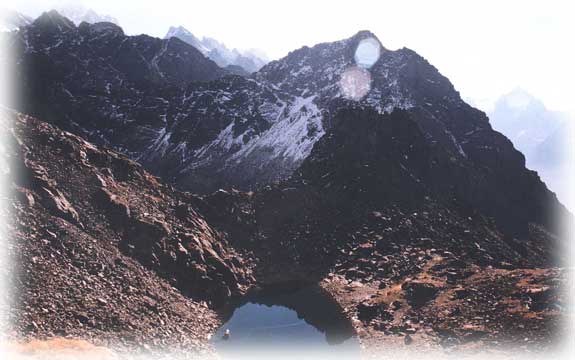 Not a deep Tal.
We had reached the place from right and now we started moving to the ridge on the other side.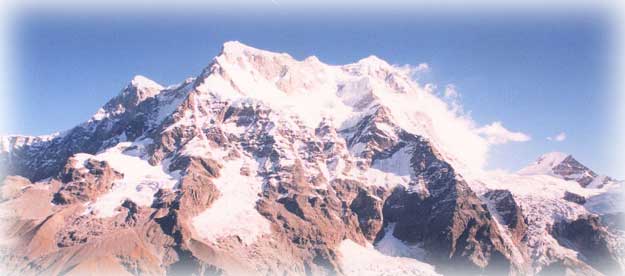 The unobstructed view of Chaukhamba from the ridge made all the trouble worthwhile.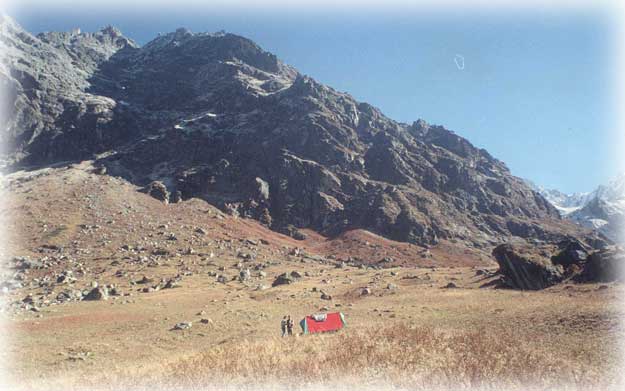 Retraced the path to the Kashni Dhar camp and moved off to the huge ground of Pandosera.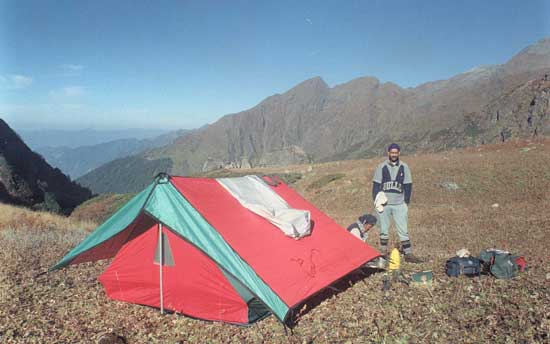 We had reached Pandosera in dark and could enjoy it the next morning.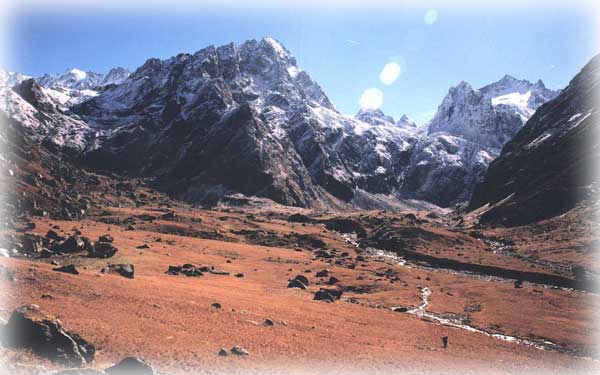 The trail to the Nandi Kund makes one cross all the streams coming from top.
The route is behind the dark ridge on the right.
Try and spot the man in the picture, he is quite near to you.
Okhimath - Helang Photos Part II
KEEP THE MOUNTAINS CLEAN

Copyright © by Himalayan Camping All Right Reserved.
Published on: 2005-04-23 (5125 reads)
[ Go Back ]