Dhum Dhar Kandi






Dhum Dhar Kandi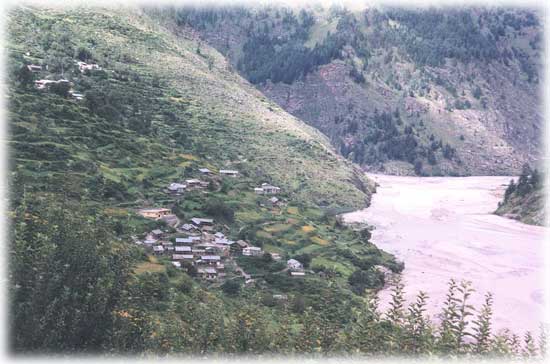 The village of Jhala, from where the trek to Dhum Dhar Kandi starts.
It is located 5 Kms short of Harsil as the road crosses over to the left bank of Bhagirathi river.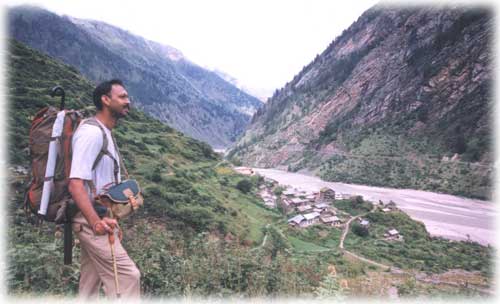 The trail is tough and one has to be fully prepared.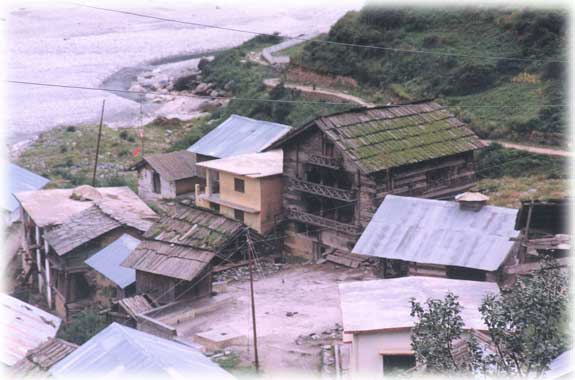 The houses of Jhala village are changing with time.
Only one house remains which still has the old wooden slanting roof.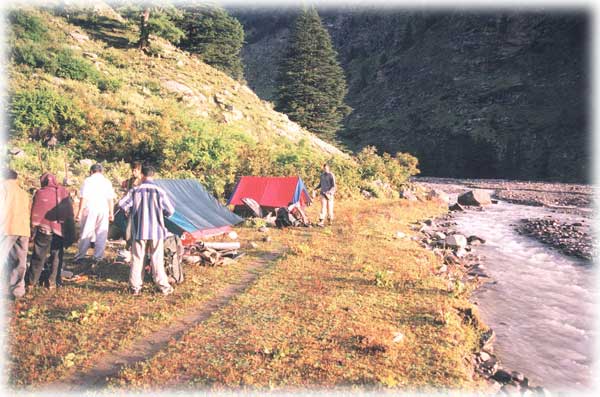 After Jhala we camped right next to the Sian Gad. The Bhagirathi river flows at an easy pace here.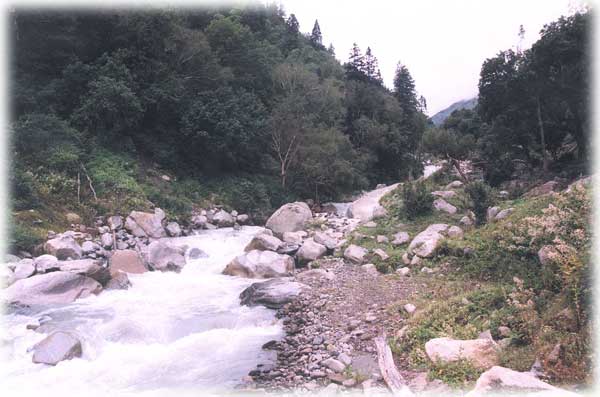 Shortly after leaving the camp we crossed over to the left bank of
Sian Gad over rickety bridges and continued along it.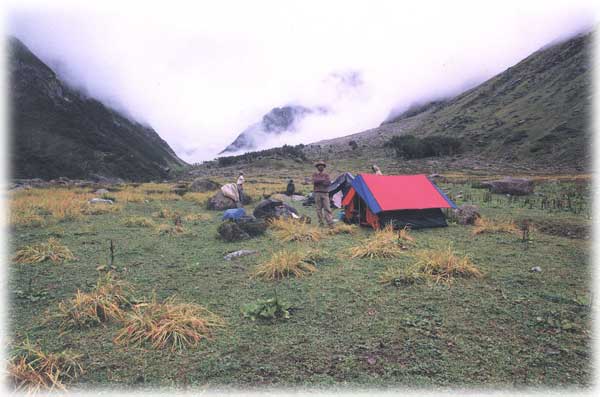 We set up our camp at Kiarkoti with the clouds closing in fast.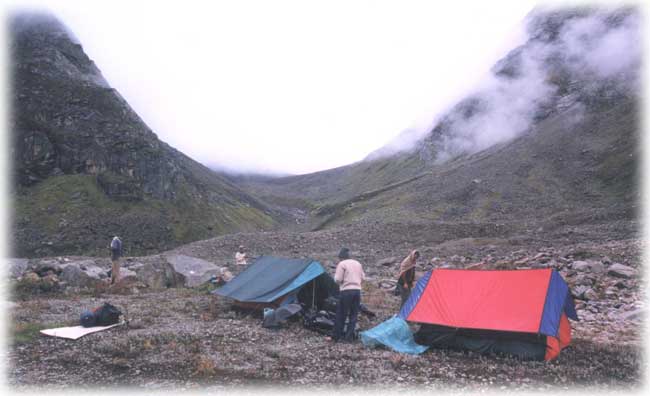 Next day we moved along with the Sian Gad now flowing at a little distance.
We reached the Gantraro Gad, which we had to cross.
Heavy rain since morning had the river flowing with its might and we could not cross over.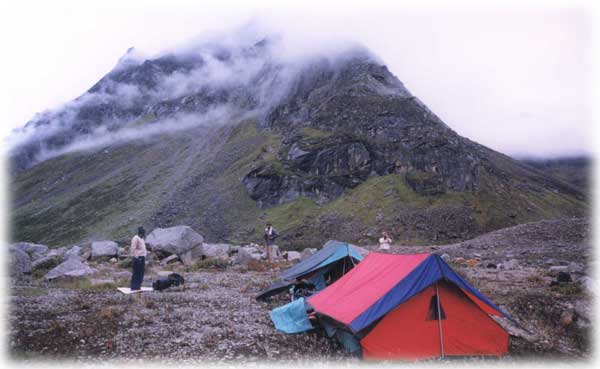 The camp was on a bit higher ground next to the Gantraro Gad.
This Gad merges with the Sian Gad a short distance below our camping site.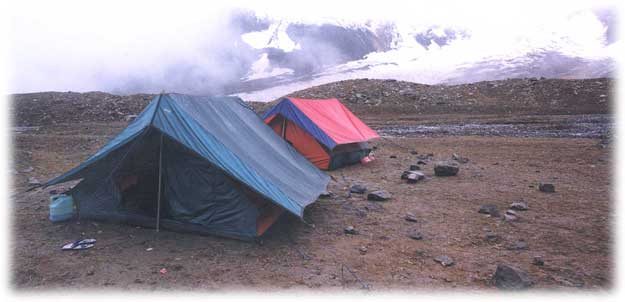 Next day we crossed the Gantraro Gad early morning and moved in to the lower Ratia.
Continued in the slight rain and then white out to reach the Camping site at upper Ratia.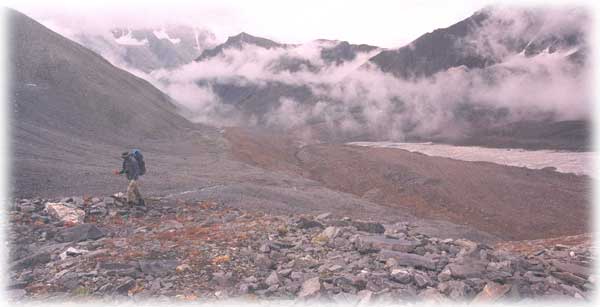 The final climb to the Pass started.
Keep to the left and reach the ridge over looking the glacier coming down from Kalanag.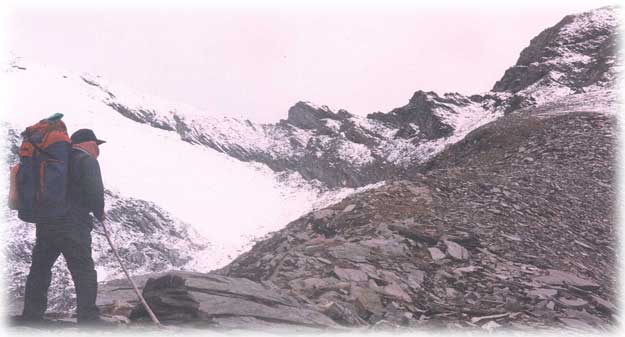 The glacier coming from Kalanag is on the left and the ridge to be crossed is in front.
The Dhum Dhar Kandi is in center, just left of the black rock projection.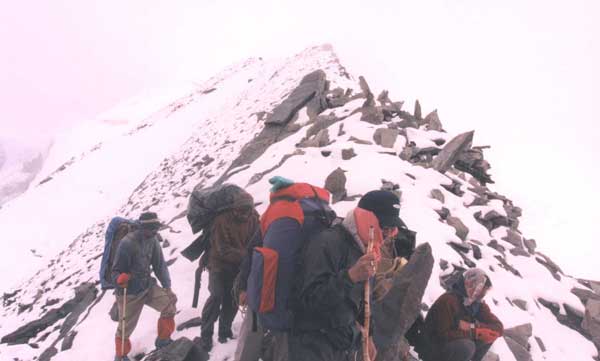 After fixing rope we finally reached the top of Dhum Dhar Kandi.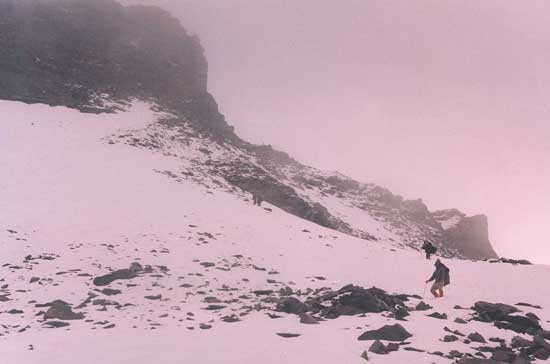 The view of the glaciers on the other side did not let us rest on top of the pass.
Pass is in the center.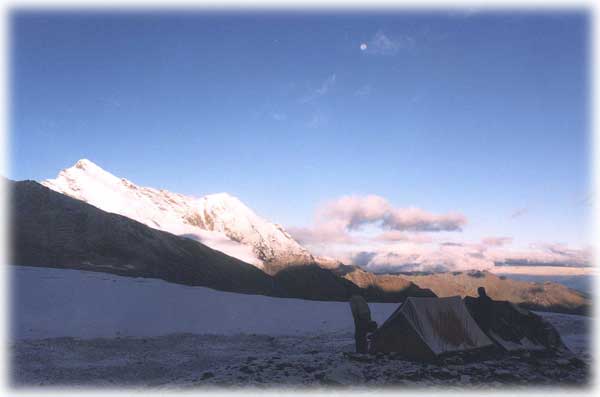 Got a good and safe camping site.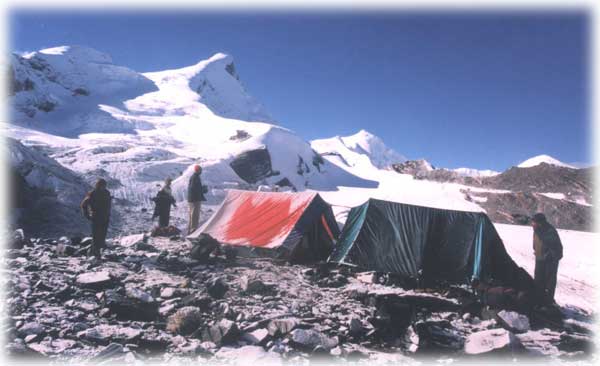 The cloud less sky for the first time since our starting the the trek gave us fantastic views
of the surrounding peaks: Yellow tooth, Kalanag, Bandarpunch.
The glaciers with there wide crevasses were a site we cannot forget.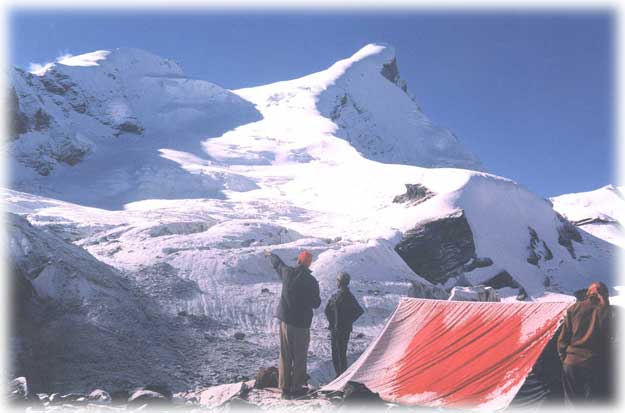 This is the way we came down. Can't believe it.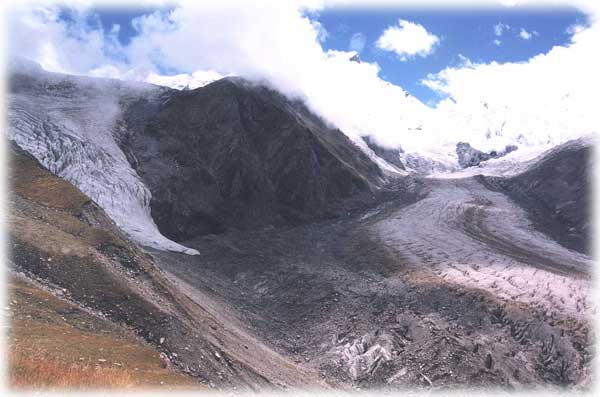 With weather again closing in we moved off towards Ruinsara Tal.
The two glaciers meeting.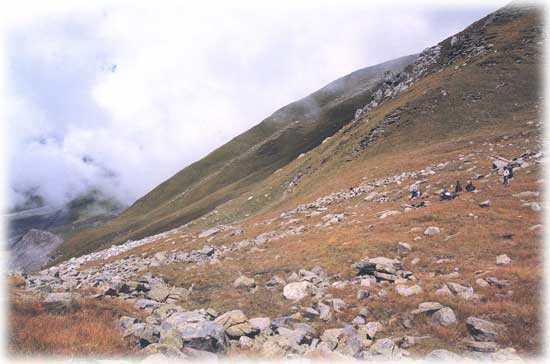 Good to be back in greenery.
We did not stop at Kiarkoti and reached Ruinsara Tal by evening.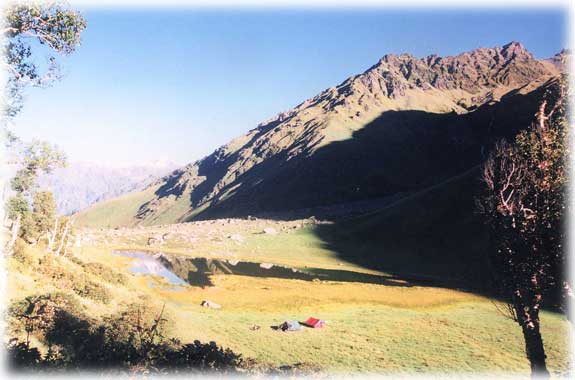 First view of the Tal.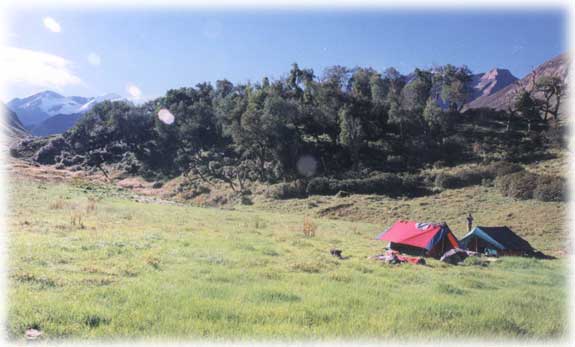 Camping next to the lake was quite charming.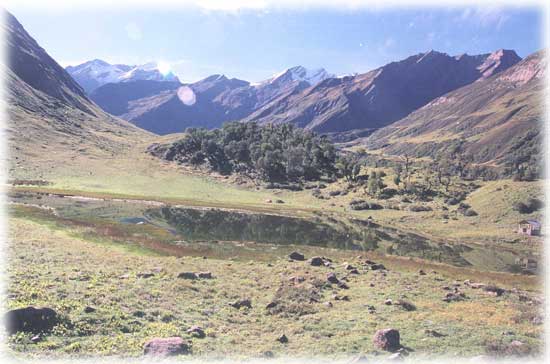 We came through the trail left to the Jungle.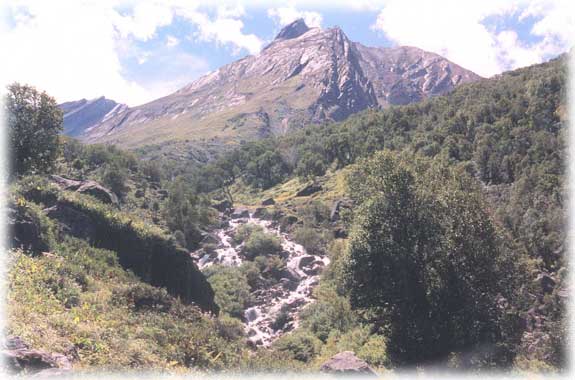 The scenic beauty of the place is out of this world.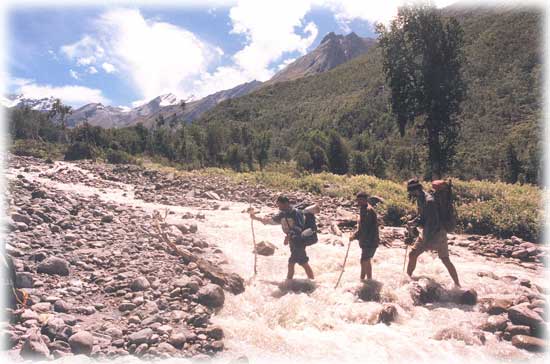 Crossed over to the right bank of the fast flowing stream
and followed the trail to the village of Seema.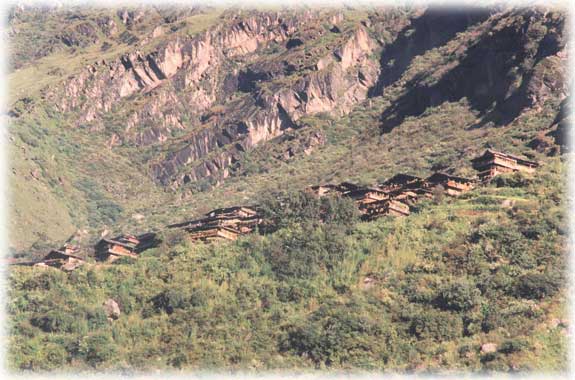 The Osla village located across the Supin river, overlooking Seema.
Dhumdhar Kandi Trek
KEEP THE MOUNTAINS CLEAN

Copyright © by Himalayan Camping All Right Reserved.
Published on: 2005-04-23 (5516 reads)
[ Go Back ]