Bali Pass - Dodi Tal






Bali Pass & Dodi Tal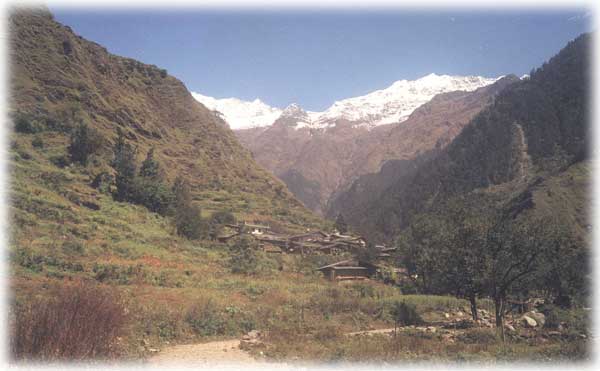 Janki Chatti is a big village with lots of Dharamshalas. The road has reached this place.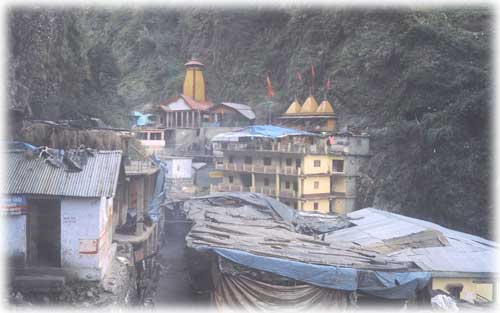 The Yamnotri temple.
We found plenty of signs of previous camping at this spot, the vital thing missing was water.
We had to fetch water from a stream flowing nearly a Km away.
Though a scenic spot but best avoided for camping.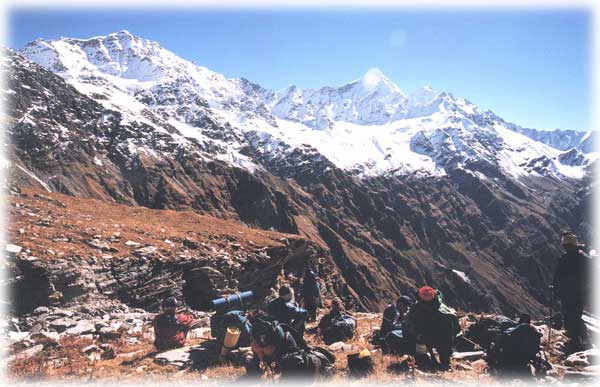 After that camp is the most tricky part of the trek. Here you have to climb up a portion offering few safe hand and foot holds. The climb ahead is over easy ground.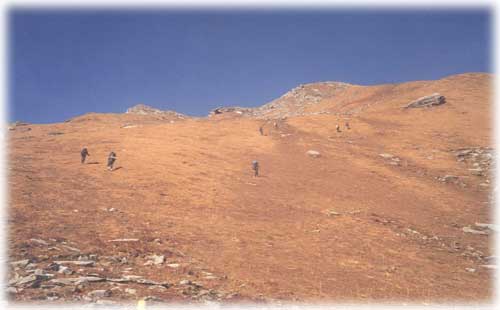 The camp after the climb can be located quite near to the stream.
The Bali pass may be reached from this camp without any problem. The pass is to the right.
You climb wrong and you land up the other ridge.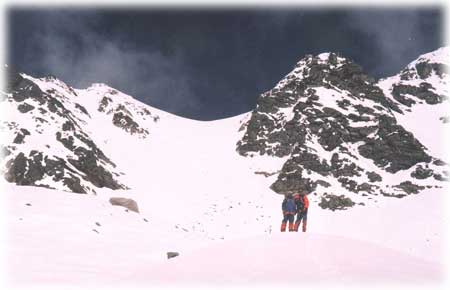 The final climb to the Bali Pass.
The look and feel would be quite different if there is no snow at the Pass.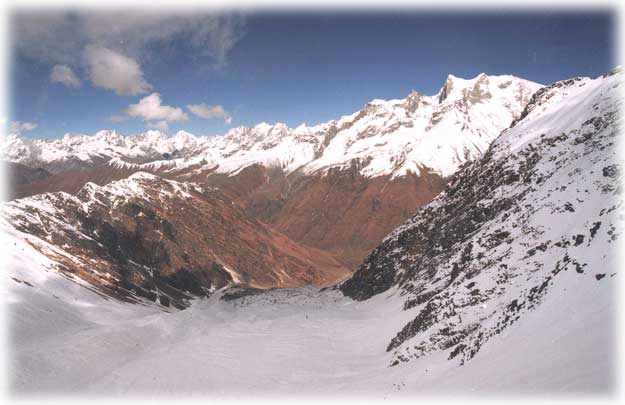 View of the Swargarohini peak and the valley from the Bali Pass.
The route to the Dhum Dhar Kandi is towards right after crossing the river.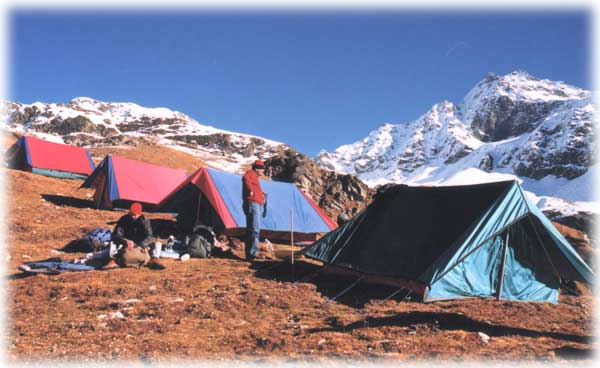 We retraced our path and camped just below the snowline.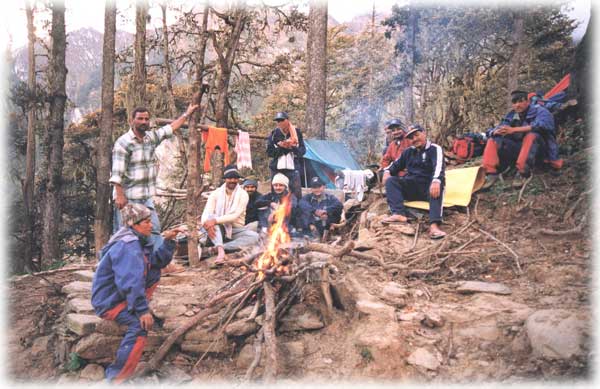 A camp fire after the high camp near snow was an enjoyable event.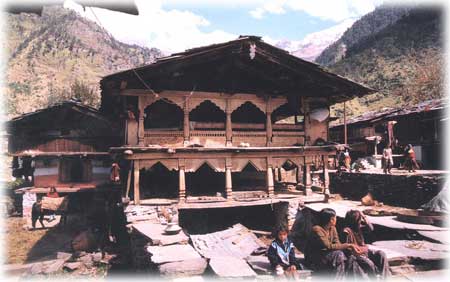 Crossing the Yamuna river at Janki Chatti brought us the the village of Kharsali located on the opposite bank. Now we were moving towards the Dodi Tal.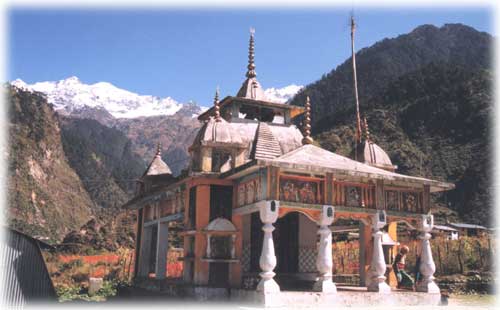 A temple at Kharsali village.
Though the village has an old Shani temple which is worth a look.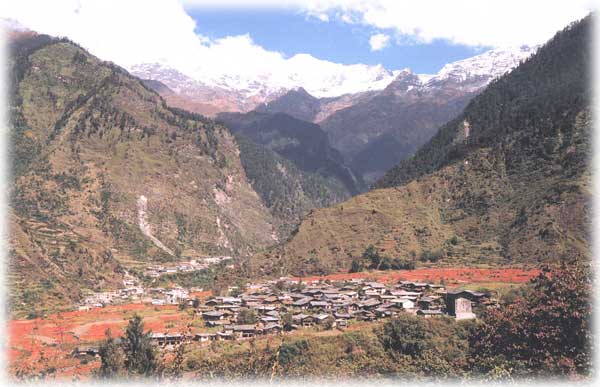 The Kharsali village after moving up some distance.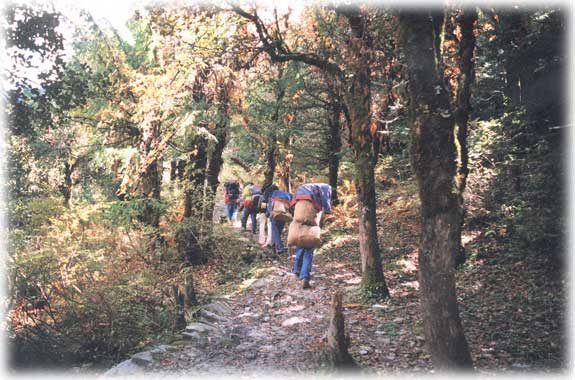 The well defined trail now moves into dense jungle.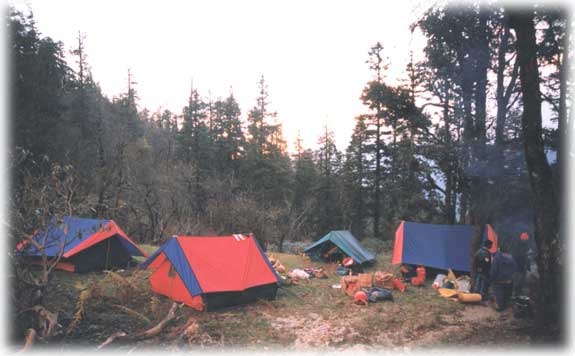 Again water was a problem and we camped near a small source of water.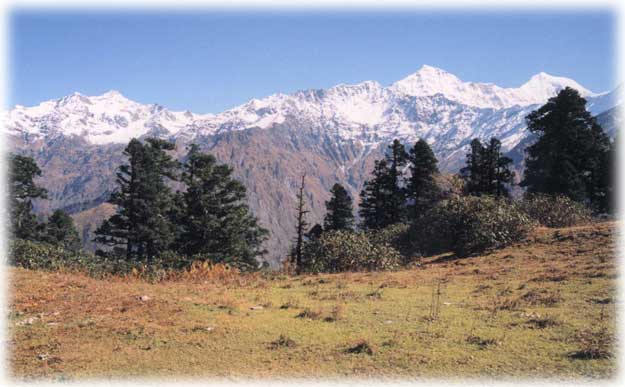 The view of Bandarpunch and the Bali Pass. We were now appreciating the place we had just been to.
Spotting the places to each other was big fun.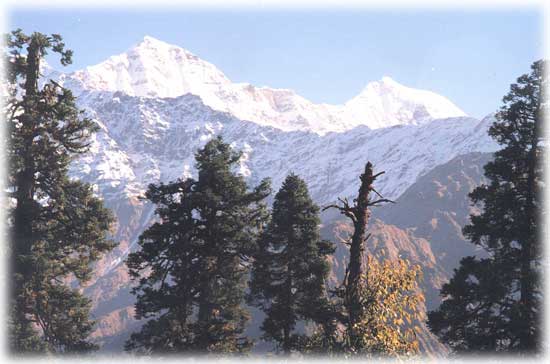 A closer view of the Bandarpunch range.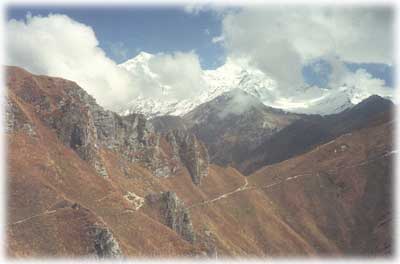 The trail ahead moves in various directions. We are moving towards Sonpara top.
Better to be in company of a guide.

Crossing Hanuman Ganga over a tree trunk.
The trail after crossing the river moves up and up till it takes one to the Darwa top.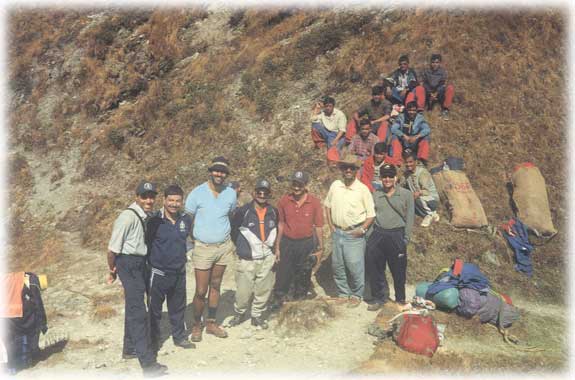 The climb for the day is over at Darwa top and the scenic Dodi tal awaits the team.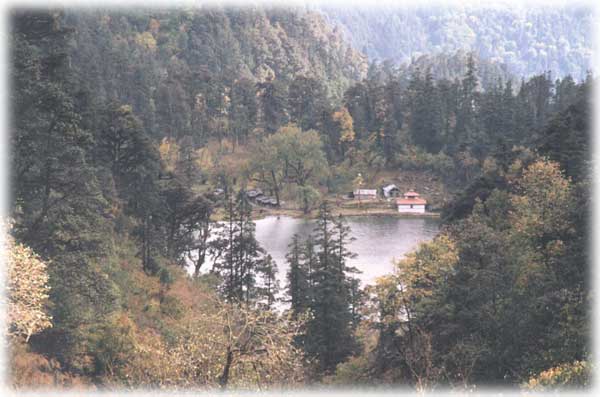 First view of Dodi tal.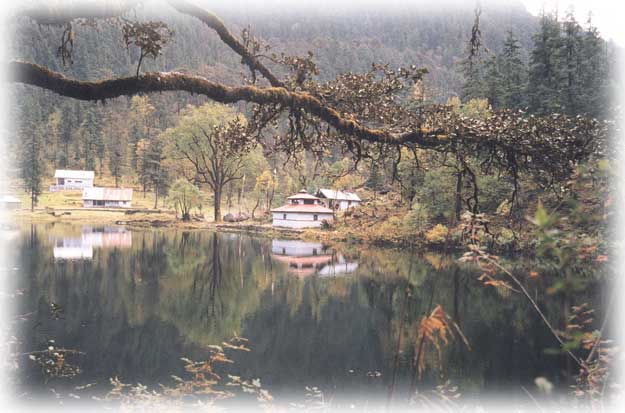 Dodi tal has a temple and forest rest house.
During the trekking season the villagers setup small shops near the temple.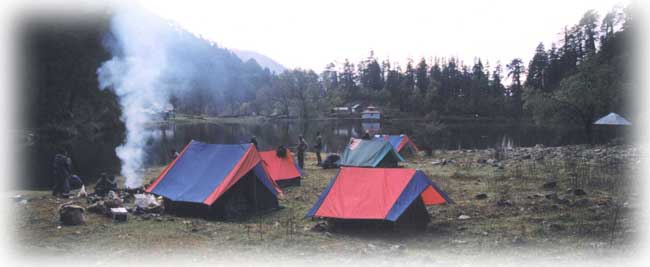 We setup our camp across the temple.
Dodital Trek
KEEP THE MOUNTAINS CLEAN

Copyright © by Himalayan Camping All Right Reserved.
Published on: 2005-04-23 (11227 reads)
[ Go Back ]