Kedartal Sep 2004






Kedartal Sep 2004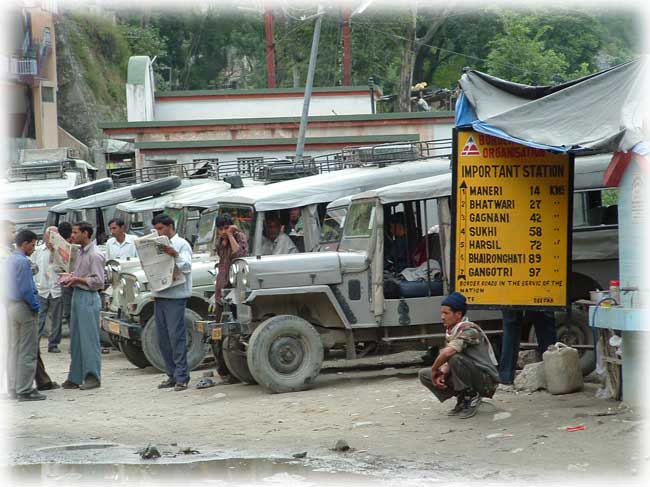 Every trek towards Gangotri region takes one to Uttarkashi.
Now days the jeeps running on the route have added to the comfort of travel
and given more flexibility to the travel plans.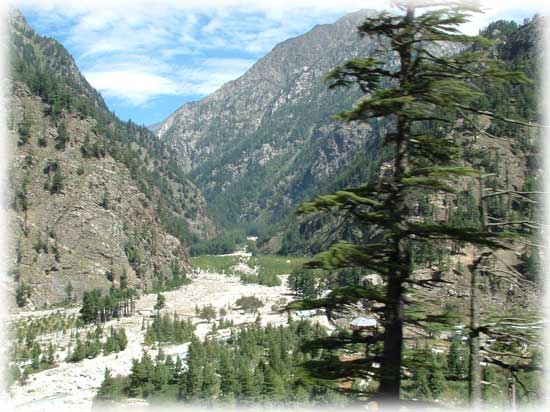 After a drive of 70 Kms the scenic valley of Harsil is reached.
The nala coming down is the Jalandhri gad along which the route
to the Lamkhaga and Chotakhaga goes, which finally leads to Baspa valley in HP.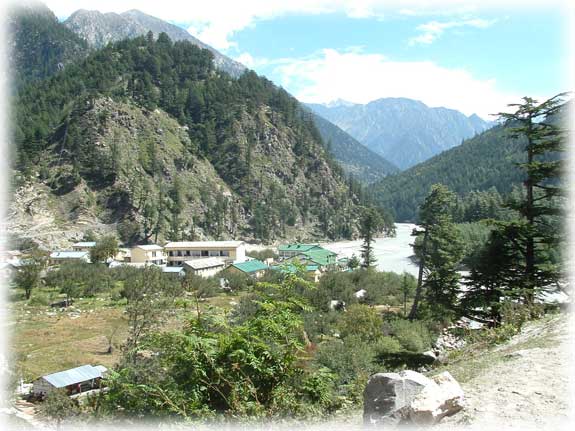 The green roofed tourist Bungalow at Harsil with the Bhagirathi river behind it.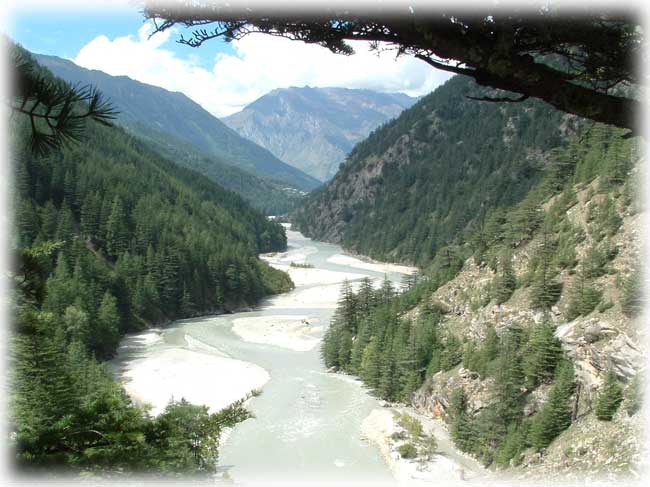 Sunderananda view point 5 Kms ahead of Harsil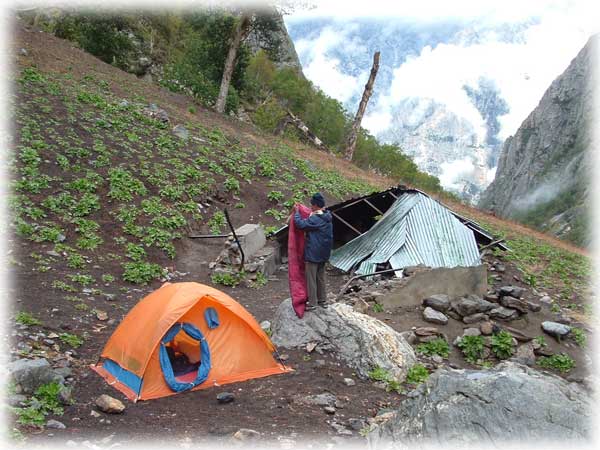 The trek to Kedartal starts from Gangotri and is along Kedar ganga.
Up to Bhojkharak the trek is quite steep and reaches the first camp in about 3 hrs.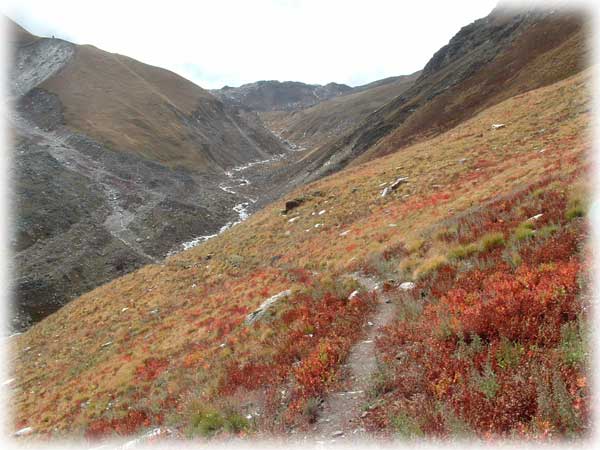 The trail ahead of Bhojkharak is quite a good one except a portion where
it is loose sand and there is fear of stone fall.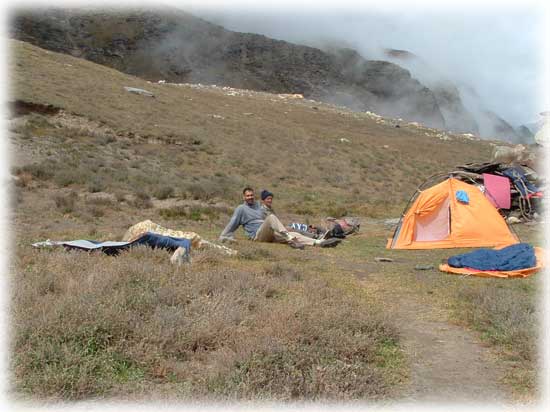 You are at the beautiful Kedarkharak after a trek of 02 hrs.
Some portion of the trek is over steep loose sandy trail
where one has to take care.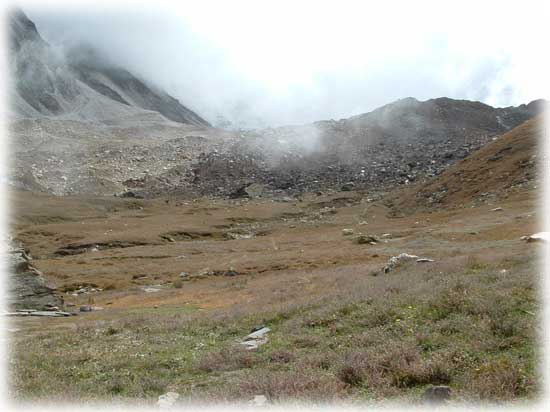 View towards Kedartal from the Kedarkharak camp.
The weather had started to close in.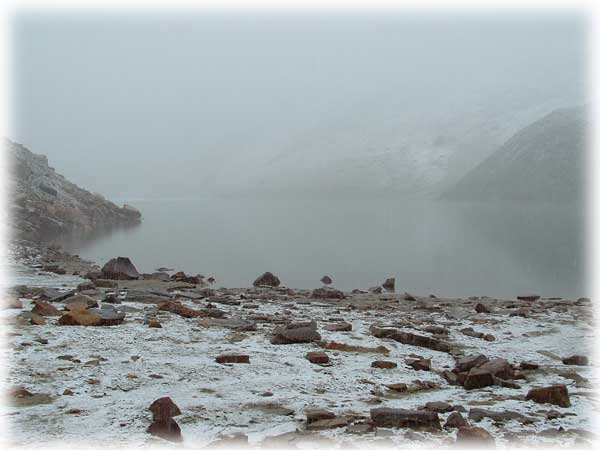 Trekking over a fairly good trail takes one to Kedartal.
It started to snow as we reached the tal.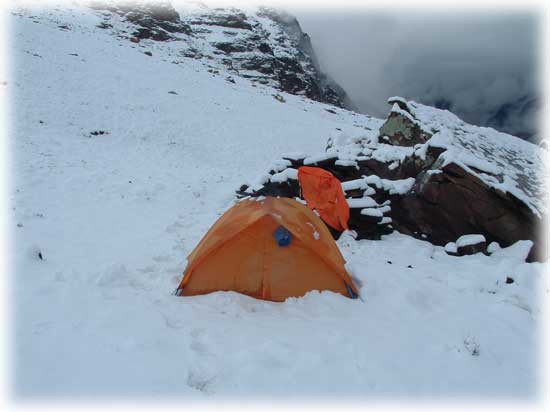 It snowed heavily whole night.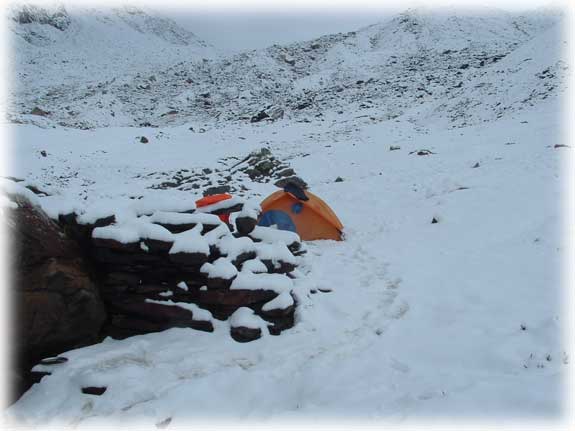 The whole scene had changed by the next morning.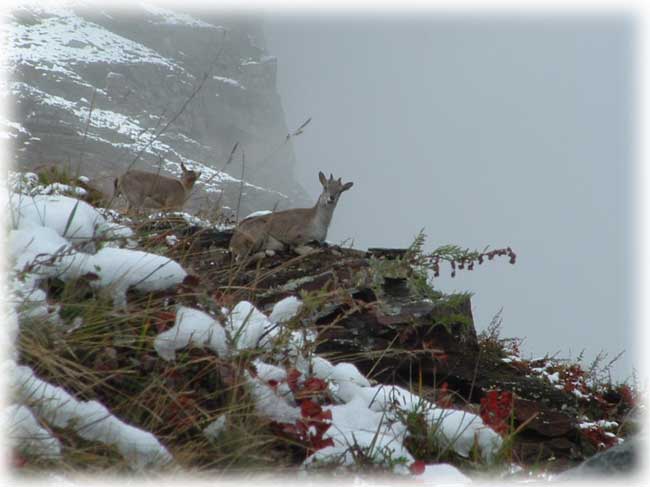 There were others too enjoying the snow.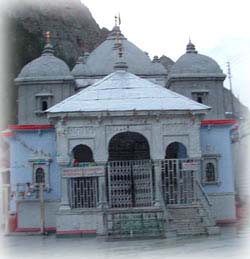 The Gangotri Temple.
Kedartal Story
Kedartal Trek
KEEP THE MOUNTAINS CLEAN

Copyright © by Himalayan Camping All Right Reserved.
Published on: 2005-04-07 (4745 reads)
[ Go Back ]