The Summer Camping Activities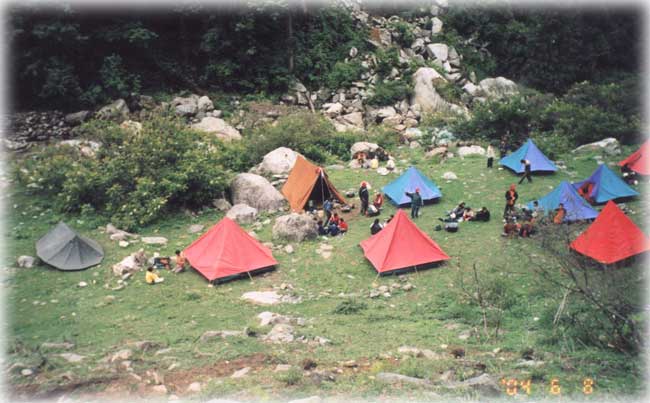 The camp at Khanol.
This camp is reached after a trek of 4.5 Kms from Jagat Sukh, which is the road head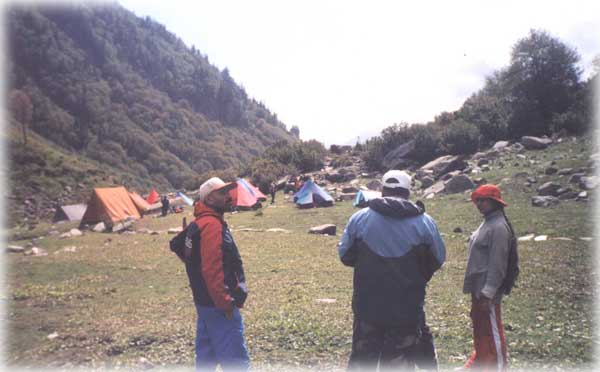 The camp at Chika. This camp is the Base Camp for the trip and the activities like rappelling and river crossing are carried out here.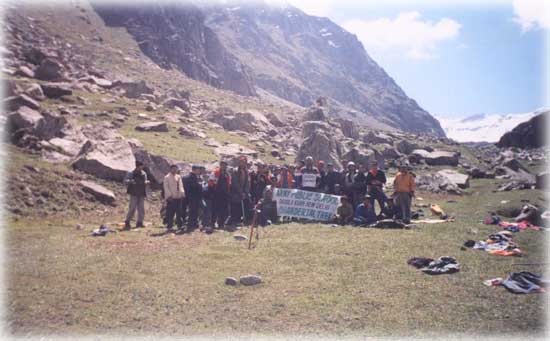 A group of students visiting the Seri Bhugyal above the Base Camp. The group had trekked to the place from the Base camp in the morning and would be returning to the camp for the night.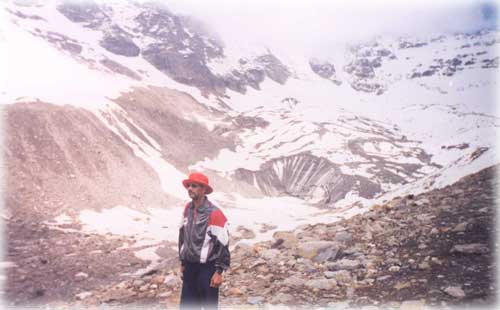 The area ahead of the Base Camp is of permanent snow and glaciers. The trekker is standing at the moraine of the glacier seen in the center of the photo.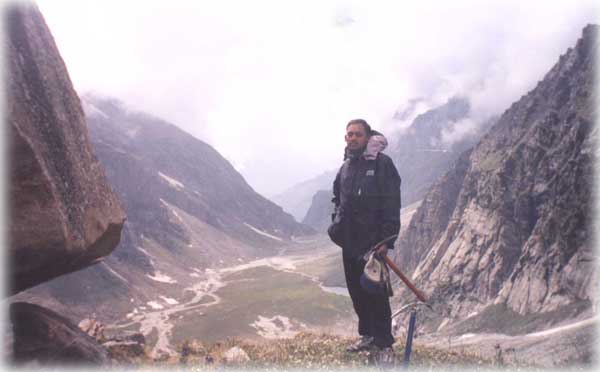 Seen below is the Seri Bugyal.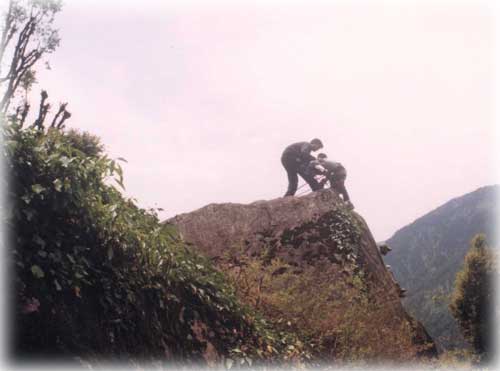 Rappelling in progress.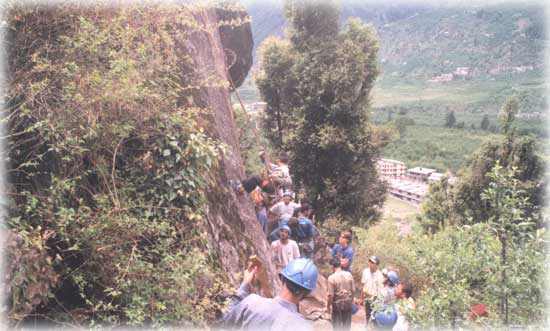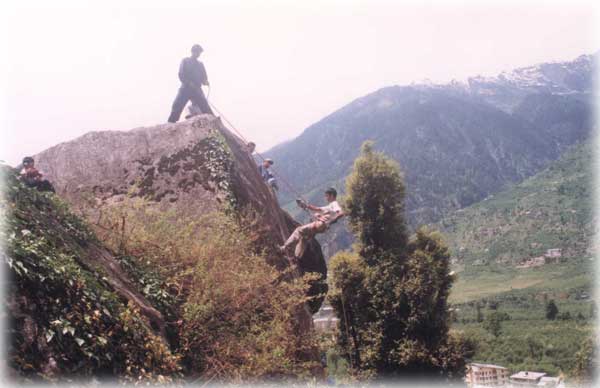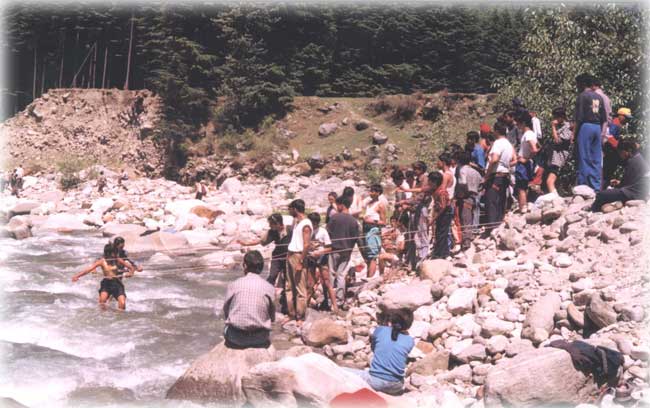 River crossing in progress. In this technique the person has to walk across the river bed, though he is held from the bank with the help of a rope.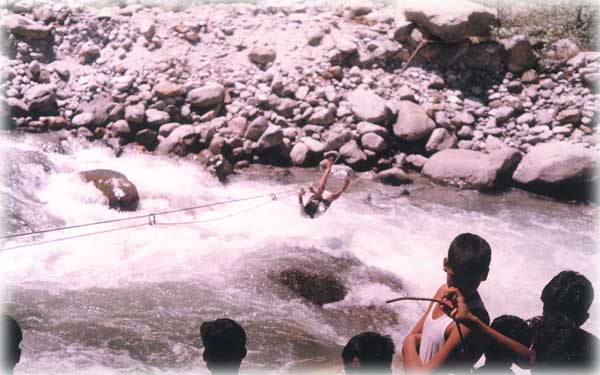 The river is being crossed, sliding over a rope which has been tied across the river/ nala. The river initially would be crossed by a steady person in a way shown in the above photo.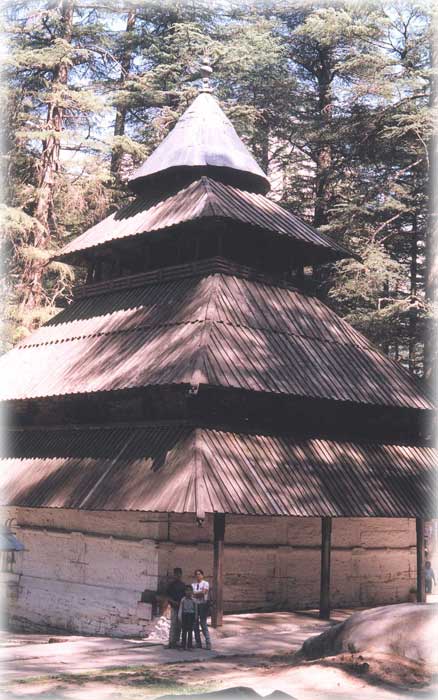 The famous Hidamba temple at Manali
KEEP THE MOUNTAINS CLEAN

Copyright © by Himalayan Camping All Right Reserved.
Published on: 2005-04-24 (3752 reads)
[ Go Back ]